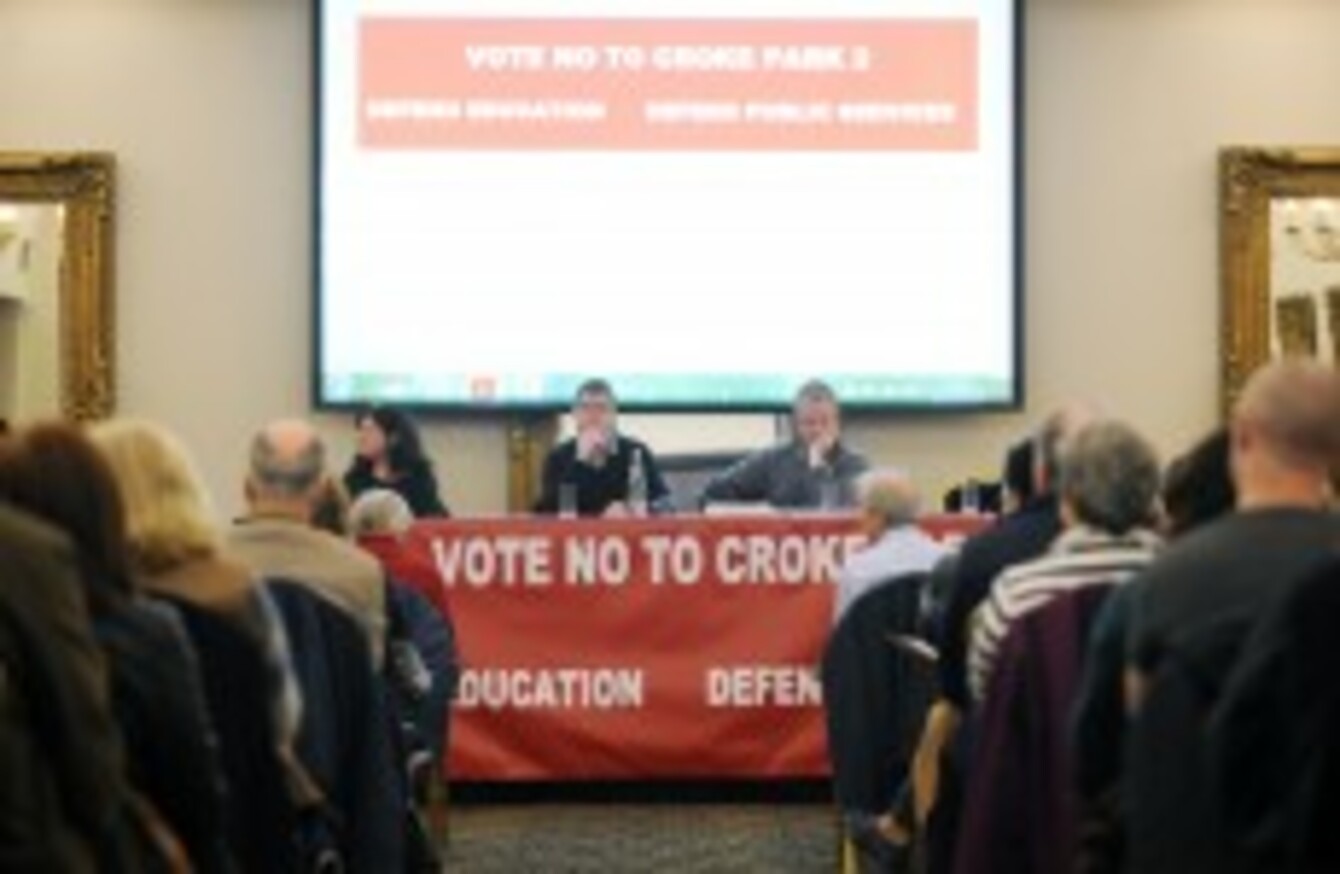 LtoR) Kevin Farrell (TUI) and Mark Walshe (ASTI) pictured on stage at a rally of education workers in the public sector in the Gresham Hotel
Image: Laura Hutton/Photocall Ireland
LtoR) Kevin Farrell (TUI) and Mark Walshe (ASTI) pictured on stage at a rally of education workers in the public sector in the Gresham Hotel
Image: Laura Hutton/Photocall Ireland
A PUBLIC MEETING will be held by unions opposed to the Croke Park II agreement later this month.
The meeting will take place in Dublin on March 27 and the organisers say they believe the Croke Park II agreement "unfairly penalises workers on lower incomes, shift workers and particularly women workers".
Senior figures from the Irish Nurses & Midwives Organisation, the Irish Medical Organisation, the Civil and Public Services Union, Unite as well as the Garda Representative Association will address the meeting on their objections to the proposed agreement.
The four unions believe the proposals to extend the Croke Park Agreement will, if passed, unfairly penalise workers on lower incomes and women in particular.
They also said they believe if these proposals are accepted, "it will mean that members of one union will be voting for pay cuts for members of a different union" which should not be accepted by union members.
Their key objections to the proposals include a cut in pay for lower paid workers; the impact of proposals to freeze and delay normal increments and proposals to change flexible arrangements for shift working.
The meeting will be held at 7pm in the Theatre Q, Newman Building, University College Dublin as part of a nationwide campaign.