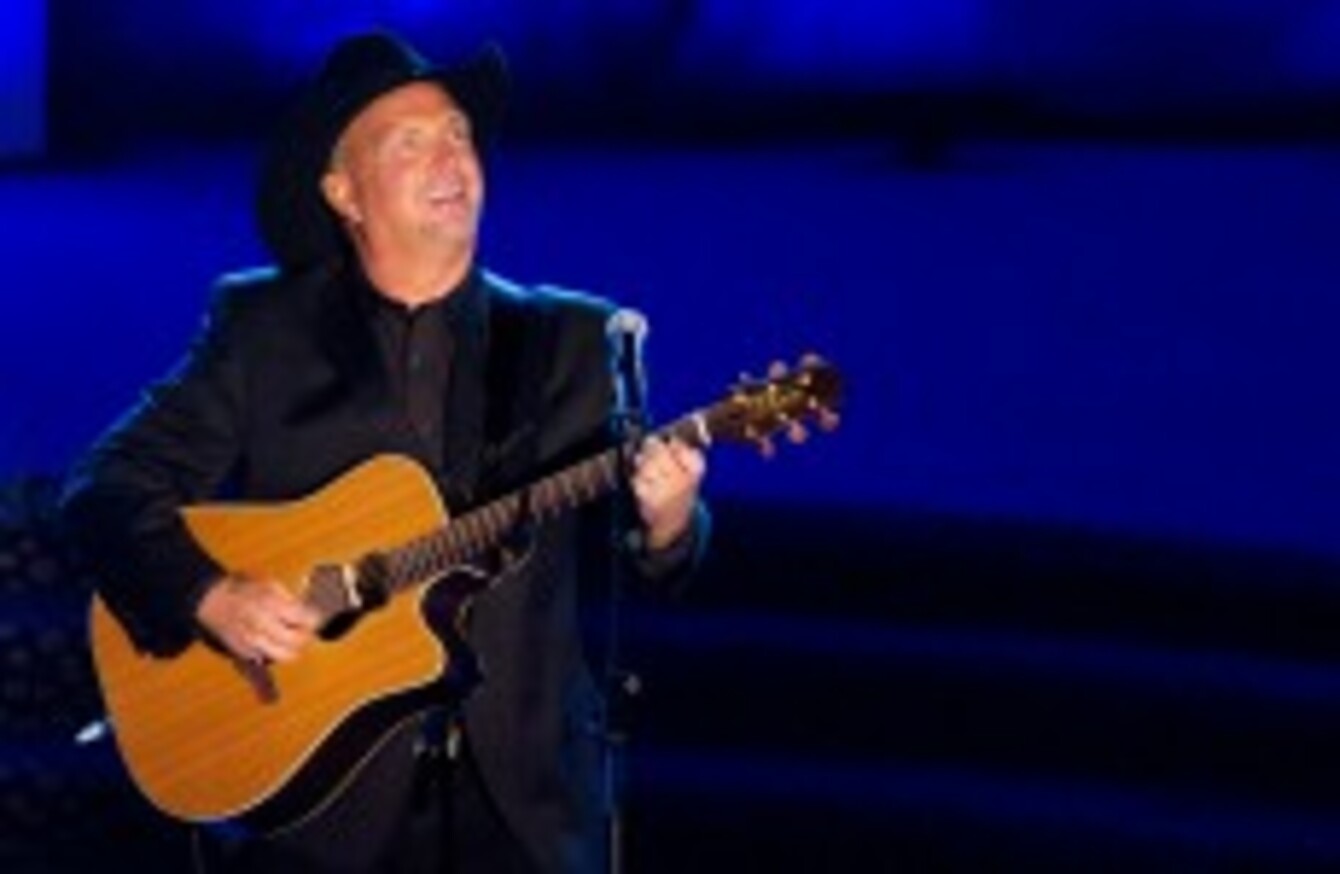 Image: AP/Press Association Images
Image: AP/Press Association Images
SO FAR WE'VE only heard from Croke Park residents who don't want all the Garth Brooks concerts to go ahead.
However some residents are now signing a petition to reinstate all five of the concerts, saying they're 'fuming' that a minority are speaking on their behalf.
This comes after Dublin City Council announced yesterday that just three of the five concerts can go ahead.
Garth Brooks then released a statement last night saying it was either 'the five shows or none at all'.
The new petition will be delivered around the local area today – calling on residents to allow the concerts go ahead.
Sandra Reid organised it, she told TheJournal.ie that she set up the petition because:
The majority of people living around here are fuming that a minority are speaking on behalf of the whole area.
"I wouldn't be a Garth Brooks fan myself, but as a once off and out of respect for the people who bought tickets – the concert should go ahead.
The whole world is looking at our area and thinking 'what sort of people are they?' I want to let people see it's not all of us.
"This is not a rich area and these concerts will bring in a lot of money."
Councillor Gary Gannon told TheJournal.ie that the petition seems to have "a lot of support on the ground amongst residents".
It states that the corporate GAA and Aiken promoters showed 'arrogance and greed' organising the five Garth Brooks concerts.
Reid said, "everyone should have been included in the decision, they should have gotten everyone's point of view".
The petition states that the corporate GAA and Aiken "have created a scenario whereby 180,000 people are to be left disappointed and the reputation of our community is being portrayed negatively throughout the world.
In looking to demonstrate the type of neighbourly respect to Croke Park which they have never shown to us- we as residents would be prepared to sign our name to a petition to re-instate the two concerts if the following terms were to be agreed to.
These are the terms:
The full implementation of the Mulvey Report is agreed to and adhered to indefinitely.
Croke Park creates a legacy grant from the proceeds of the five concerts that go towards community regeneration and community education bursaries. 
Croke Park apologises to residents for the lack of respect they have shown us.
Councillor Gary Gannon added that a lot of residents just want to find a solution:
I was called by a number of people in the Croke Park vicinity looking to find a common sense solution to this mess.