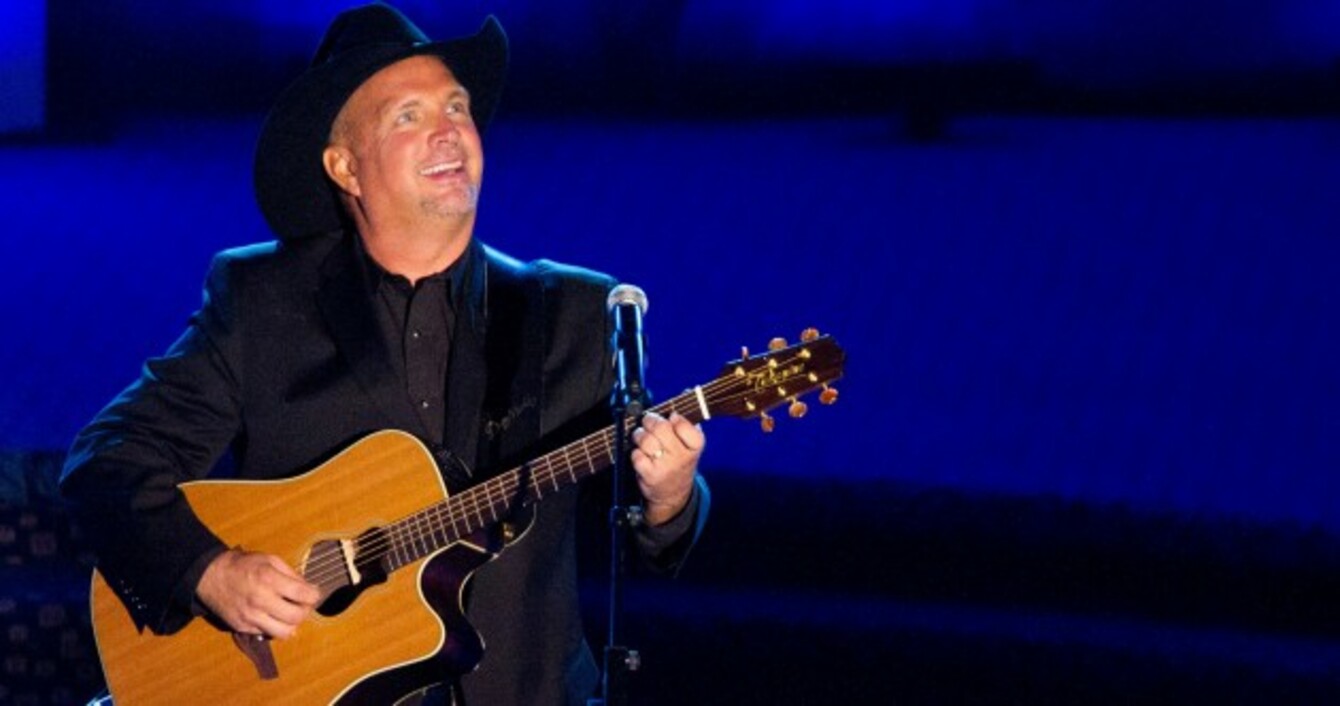 Garth Brooks
Image: AP/Press Association Images
Garth Brooks
Image: AP/Press Association Images
THE RESIDENTS OF Croke Park said a court injunction is one of the legal options they are looking at to halt the Garth Brooks concerts from taking place this month.
At a press conference in Dublin city centre this afternoon Eamon O'Brien, chairperson for the Croke Park Streets Committee, said that residents had enough and had "broken their backs" trying to be fair.
They said they had no choice but to take court action.
He said: "They [GAA] probably don't think that we are prepared to go to court, well they will find out soon enough."
The solicitor acting on behalf of residents, Anthony Fay said: "From the residents point of view you have three options: the injunction, private prosecution or a judicial review."
They said they would have to "move very quickly for an injunction, as soon as possible" as the concerts are on this month.
Licence
The group were also critical that tickets had gone on sale for the concerts in April, when the application for a concert licence was only filed with Dublin City Council that month.
They claim this is in breach of the Part 16 of the Planning Act 2000 which states that an application has to be filed ten weeks prior, with a five week period for people to make objections.
[There is flash photography in the video below]
Source: Video TheJournal.ie/YouTube
The committee are urging the council to reject the licence application.
Dublin City Council confirmed to TheJournal.ie that a decision on whether the licence to hold the Garth Brooks concerts would be decided upon by the end of the week.
If there is an "unfavourable outcome" residents said that an injunction would be their most viable option and would be sought on the basis that it is "an unfair attack on the resident's property rights" and has a serious impact on the lives of the people that live in the area.
The committee said they were going down to the High Court this evening, where they would be seeking advice from their legal counsel as to what the best "strategy going forward will be".
However, O'Brien said that if there is delay, action could be taken prior to the council making a decision.
Fintan Farrelly of the Croke Park Streets Committee said:
We are prepared to go to the High Court if necessary. We don't want a precedent of five consecutive concerts being held.
#Open journalism No news is bad news Support The Journal

Your contributions will help us continue to deliver the stories that are important to you

Support us now
He added that the GAA corporate body, known as Páirc an Chrócaigh Teoranta, has a "legacy of causing problems" for the residents, adding that the controversies go against "everything that the GAA was established upon in the first place, which is community".
The said the "lock-down" of the area is one of the resident's main concerns.
Imagine not being able to decide that you want to drive out to see a friend. That you can't have anyone visit you because they don't have a pass. There was one incident where an 80-year-old woman was dropped of at the cordon by a taxi as it could not pass and she had to walk to her house. This is what elderly residents are going through. Enough is enough. If the GAA want a fight then they are going to get it.
He continued: "We will go to court and ask a judge to take charge of this situation."
Farrelly said that they expected a favourable outcome if they do go to court.
"We will fight until the end and we will win."
Fay said he had also written to Dublin City Council seeking for a public hearing prior to them making a decision on the licenses.
"It is only fair that all sides be represented. They are willing to take to the GAA, Croke Park and the promoters, but not the residents," he said, adding that he had received a letter yesterday turning down this request.
TheJournal.ie asked Croke Park to comment on the matter. They said they had no comment to make and that they were awaiting the decision by Dublin City Council.