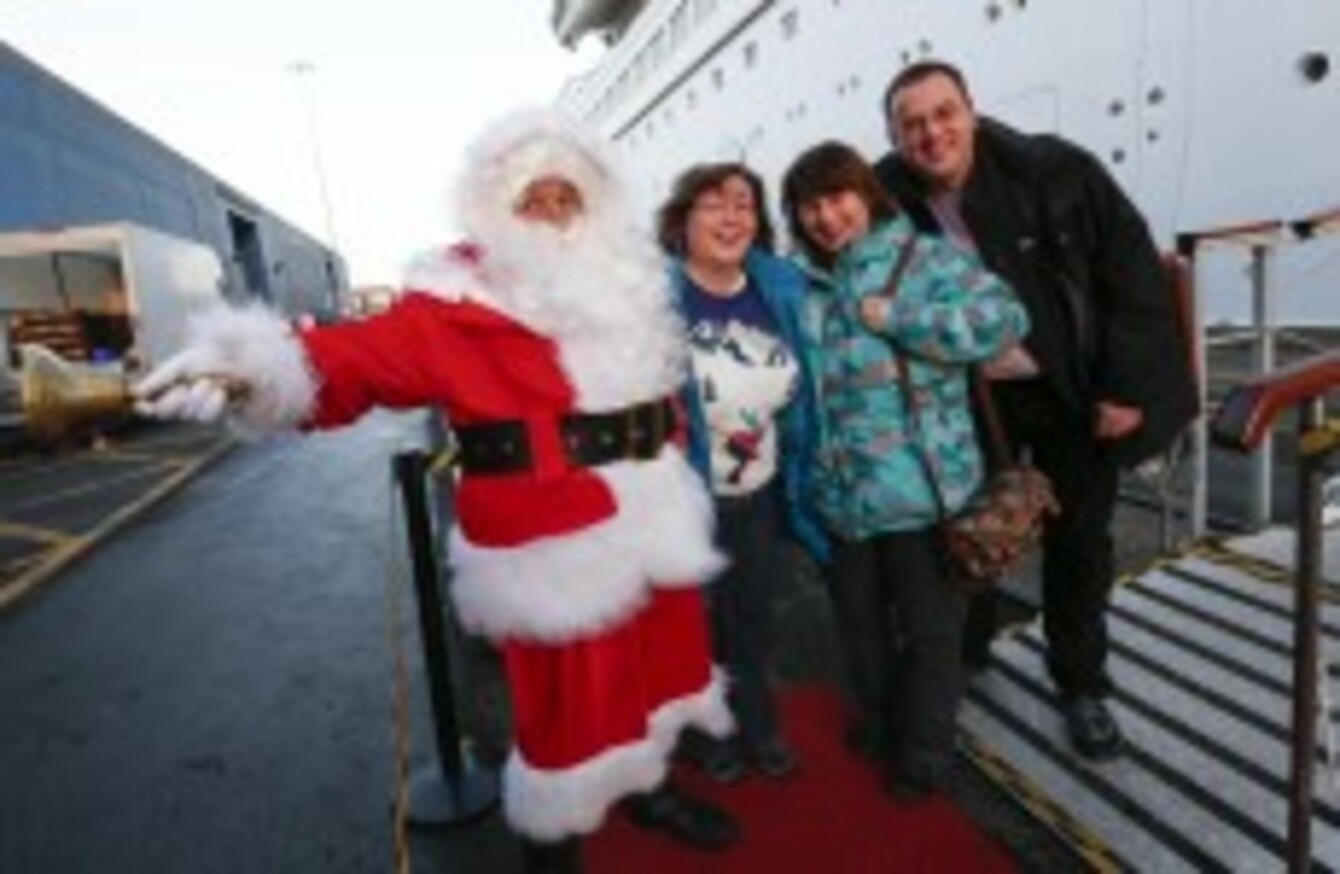 Image: Conor McCabe
Image: Conor McCabe
CRUISE SHIPS CARRYING thousands of tourists to Ireland are bringing lots of money to the capital.
Dublin Port Company welcomed 2014′s final cruise liner – the Boudicca – to Dublin today, and said that liners generated a major economic boost of €50 million during 2014.
The ships carried over 135,000 passengers and crew to Ireland's capital city throughout 2014.
Boudicca departed Liverpool yesterday evening, carrying over 1,200 passengers and crew, and taking its fourth 'mini cruise' to Dublin this month.
Winter cruises
If you thought cruises were just for the summer, it turns out that this year Dublin Port's cruise season has been extended by an additional two months. This is bringing visitors and revenue to the city at a key trading period.
Pat Ward, Head of Corporate Services, Dublin Port Company said: "The arrival of winter cruises is a clear example of changing passenger patterns and demand for Dublin as Ireland's top cruise destination."
He said the company is committed to investing in the necessary port infrastructure, which will include longer, deeper berths envisaged under its ABR Project. The plan is for this investment to give larger ships, including cruise liners, the facilities they need to dock within "striking distance" of the city.
Lord Mayor of Dublin, Christy Burke, welcomed the Boudicca's passengers at a 'winter wonderland' scene on the quayside.
Burke congratulated Dublin Port Company on its "tremendous work to promote and cater for cruise tourism to Dublin", and said he is confident that Dublin has great potential to grow as a cruise destination and benefit the city's businesses even further.