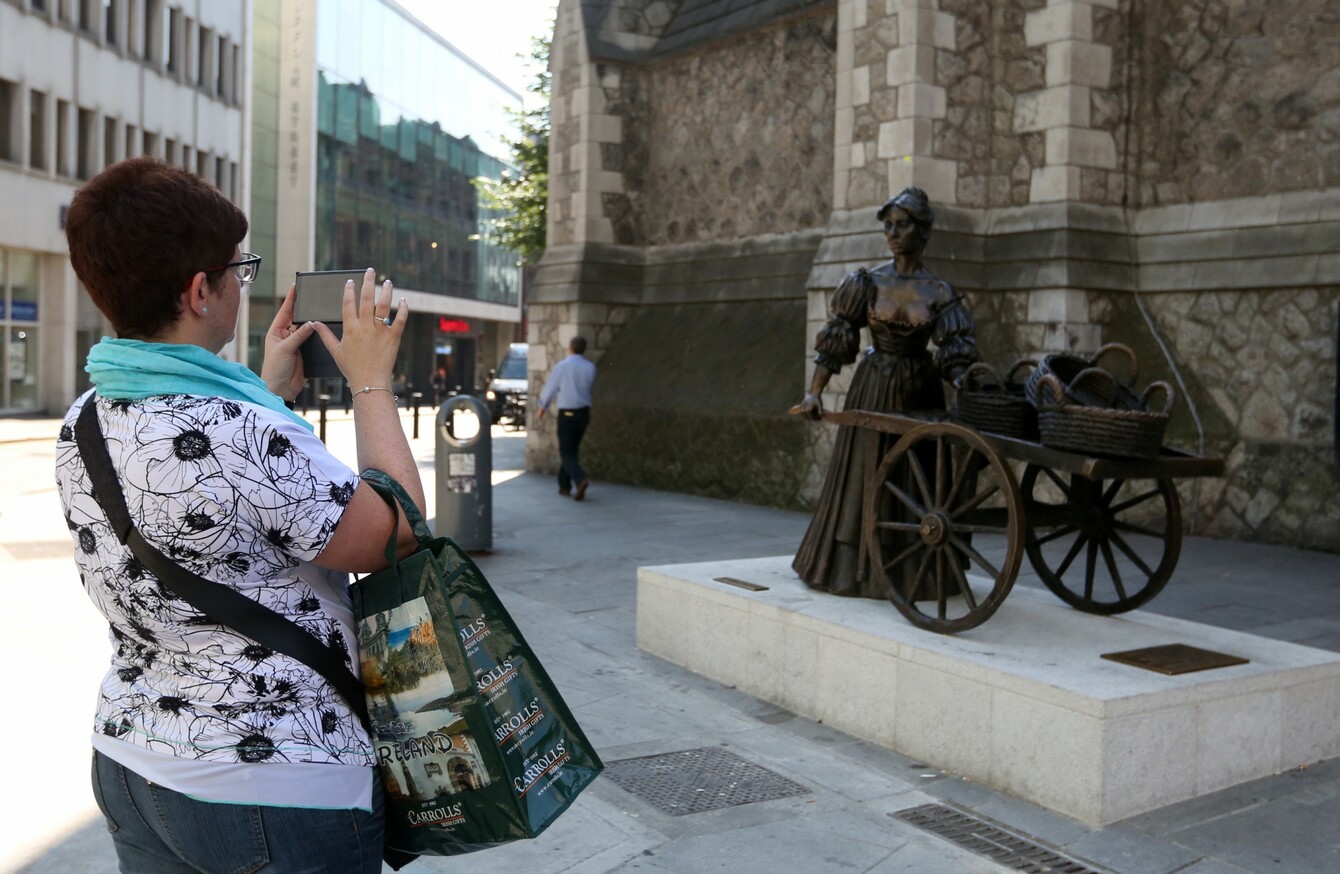 Image: Sam Boal/RollingNews.ie
Image: Sam Boal/RollingNews.ie
THE CENTRAL STATISTICS Office (CSO) is looking to use mobile phone data from tourists to better understand what tourists do in the country.
The organisation has asked the European Commission to adjust the rules so that people would not have to give permission for them to use their mobile phone data for statistical purposes.
The assistant director general of the CSO, Richard McMahon said the organisation was working with mobile network operators on ways to use this data without infringing on people's privacy.
"When [mobile data] is used to build aggregate statistics, it can help fill in the gaps as has been demonstrated in other countries such as the Netherlands and Slovenia".
CSO has been working with the mobile networks operators on options for a technical solution which balances privacy, avoiding any costs to consumers and the statistical value of the data to the development of the tourist industry.
The CSO says it currently relies on "relatively small numbers" of short interviews at airports and seaports to compile tourism statistics, and would use mobile phone data to discover new information like regional breakdown of tourism, which areas certain visitors bypass and which nationalities visit which areas.
McMahon said the proposal wasn't operational as it is still at the research stage but that any use of such data would be "compliant with legislation… [and] would not allow the identification of individuals."
Using mobile phone data could give organisations greater information on trends but privacy concerns still loom over it.
In a 2014 report from Eurostat, carried out on behalf of the European Commission and looked at the feasibility of using mobile positioning data for tourism statistics, it said that such information "could really improve knowledge" of trends but would require a "real dialogue between private operator, statistics institutes and the whole society" for it to work.
"It is considered a booming market that will soon be out of control of any institution and even the consumer segment… The usage of mobile positioning data is said to be a great opportunity if correctly used but risky when targeted towards spying citizens," said the report.
As always, this is a deal to take the best and prevent the worse – so it has to be treated as a social issue by ethical committees more than by legal officers, the last are more formally oriented and prefer to be conservative.
The same report said that there would be no issues regarding personal data if it were made anonymous by the operator before the processing for statistical purposes.