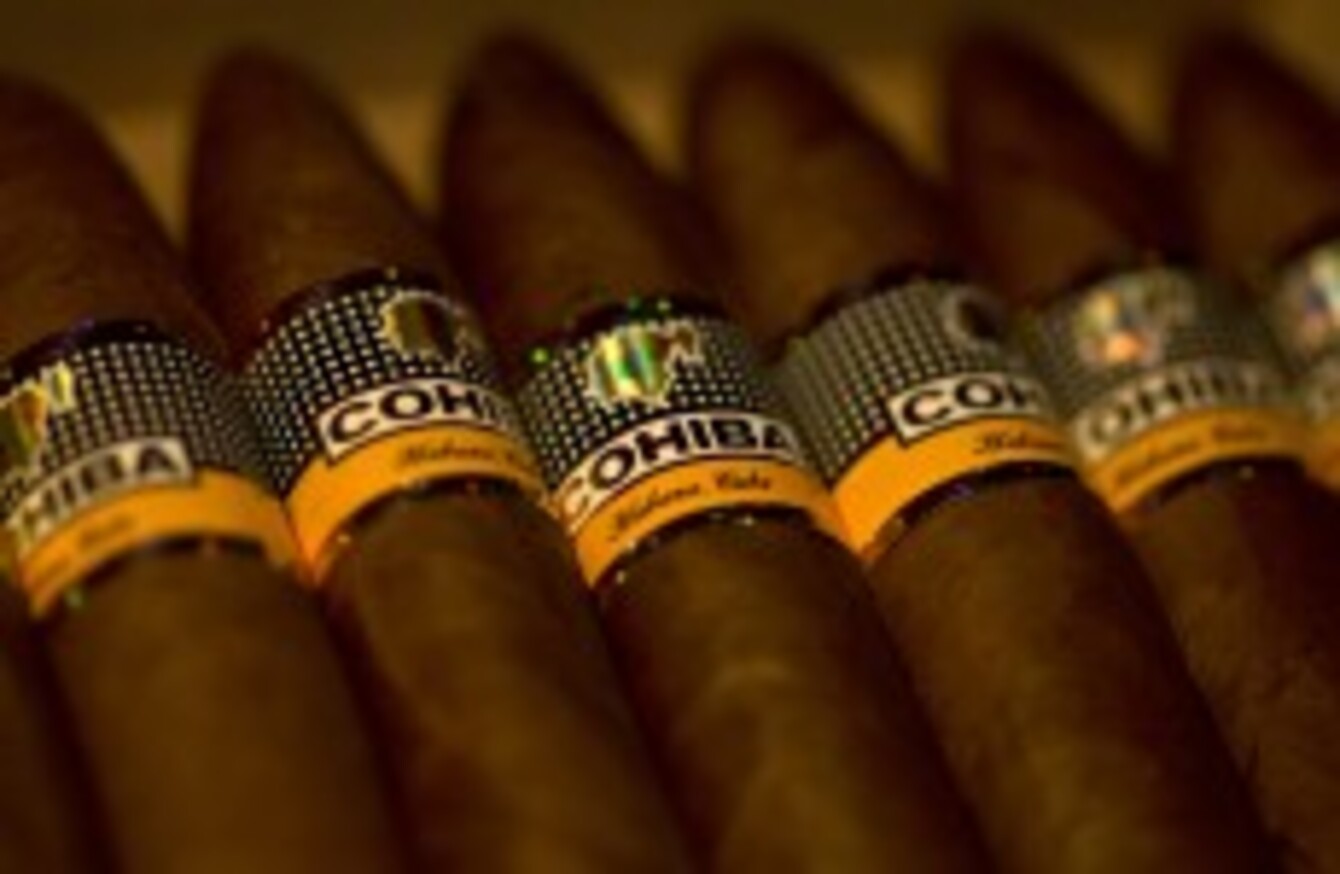 Image: AP/Press Association Images
Image: AP/Press Association Images
Updated at 2pm
BANK OF IRELAND says it is "not in a position" to change its policy on payments concerning Cuba.
It follows the latest major step in the continuing détente between the Caribbean country and the US.
Cuba yesterday welcomed as "fair" a White House decision to remove the nation from its list of state sponsors of terrorism.
It's the latest step in the continuing normalisation of relations between the two old enemies – and comes just months after President Obama announced the planned thaw.
Here at home – it emerged last summer that Bank of Ireland had banned all business transactions to and from Cuba, due to a business relationship it has with a US bank.
In the months after the ban came to light, it became clear that the restrictions were also being applied to personal customers – and even to customers who had nothing to do with Cuba, but who happened to have put the country's name on bank transfers.
The Cuba Support Group – which uses Irish donations to fund its programmes – is among the organisations to have their accounts shut down by the bank.
Speaking to TheJournal.ie, the NGO's coordinator Simon McGuinness said Bank of Ireland should "immediately" lift its restrictions, following the diplomatic progress made between the two nations this week.
"Once Cuba is removed from the list of terrorist-sponsoring nations, all of this should immediately fall away," he said.
The group had its accounts shut down in September of last year, he said. A number of politicians took up their cause – and asked Finance Minister Michael Noonan what he thought of the bank's stance.
"I have also been asked previously if I, as Minister for Finance, would challenge relevant US policy," Noonan said last October.
"My response, which has not changed, is to highlight that US policy in this regard is not restricted to Ireland and extends worldwide and accordingly I do not intend to challenge this policy as I would not expect a positive outcome to such an action."
Foreign Affairs Minister Charlie Flanagan offered a little more hope in his answer to a question on the same subject last November – but still, nothing definite was offered in terms of action.
He said officials from his Department had raised the issue with the US State Department.
"We drew their attention to the impact of the legislation on business and others in Ireland, and recalled our position on the relevant legislation.
"We are currently in the process of following up further with the US side in the matter."
#Open journalism No news is bad news Support The Journal

Your contributions will help us continue to deliver the stories that are important to you

Support us now
Speaking yesterday, McGuinness said his group would be taking the issue up directly with Bank of Ireland – and said the institution should now move on the issue.
However, Bank of Ireland's statement to this website made no indications of any change of policy. The trade embargo – which has been in  place since Fidel Castro overthrew the island's pro-American regime in the 1960s – can only be lifted by the US Congress.
Here's the statement in full:
"The Bank of Ireland Group is a diversified Financial Services Group which has businesses and receives funding from its Irish, UK, European and US activities. Bank of Ireland adheres to European Union, HM Treasury, United Nations and US Department of the Treasury's Office of Foreign Assets Control Financial Sanctions requirements.
"There has been no change to the US Government restrictive trade embargo against Cuba which includes an embargo on making or receiving payments to/from Cuba and/or facilitating the making or receiving of payments to/from Cuba. Therefore, as a result we are not in a position to process such transactions.
"As a matter of course, the Group monitors and keeps under review all national and international regulatory and legislative requirements."
The Cuba Support Group was founded in 1991. According to the organisation, it organises speaking tours to advance understanding of Cuba, funds Cuban artists to bring their work to Ireland – and funds pharmaceutical production inside the country of certain medicines that are banned from sale. 
McGuinness said the group had made alternative banking arrangements and was operating normally.