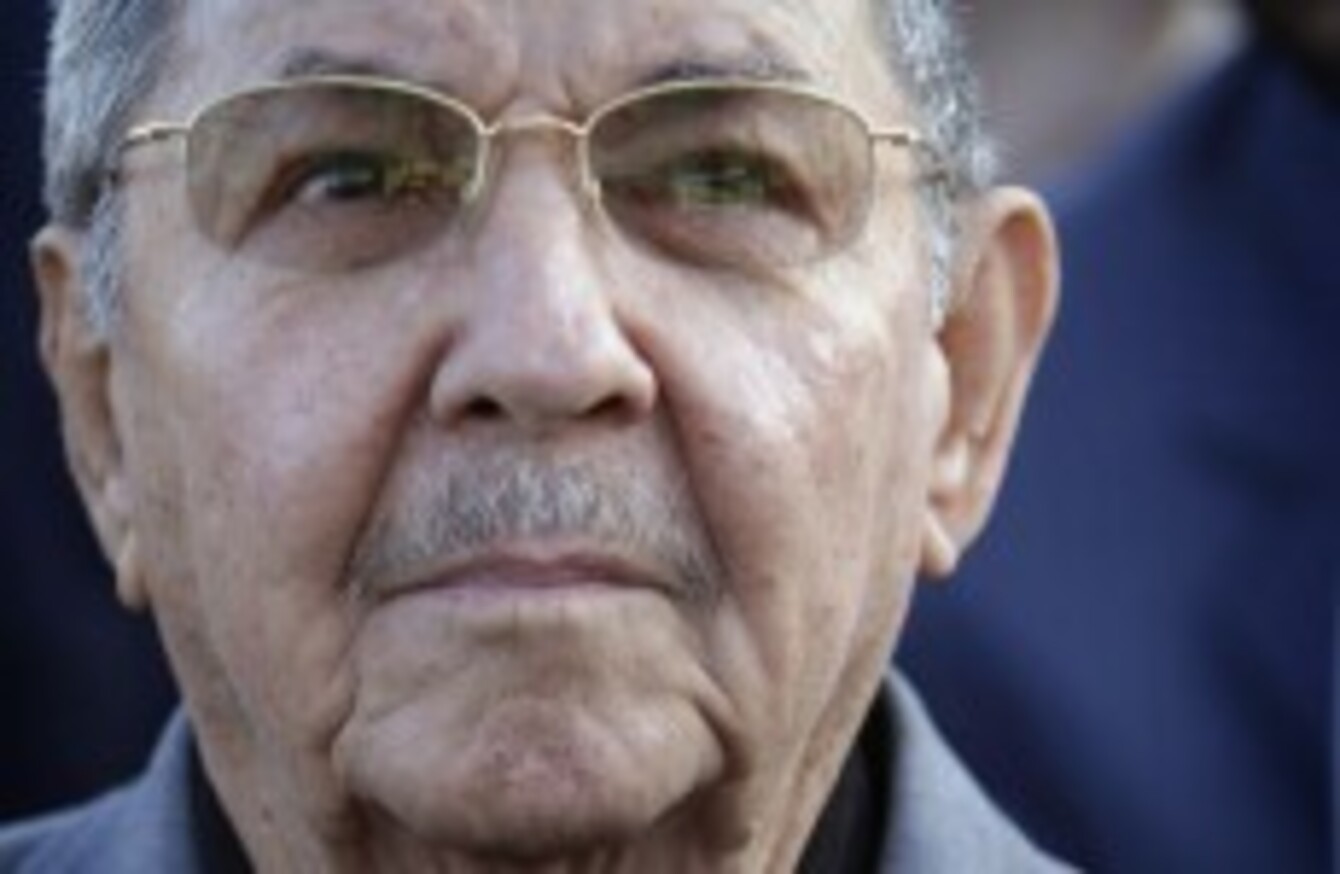 Cuba's President Raul Castro
Image: Javier Galeano/AP/Press Association Images
Cuba's President Raul Castro
Image: Javier Galeano/AP/Press Association Images
A CUBAN HUNGER-STRIKER has died in prison 50 days after beginning his protest.
Wilmar Villar, 31, was protesting a four-year prison sentence imposed for his part in a demonstration.
Villar was arrested in November and tried on several charges, including disobedience, resistance and crimes against the state, according to Elizardo Sanchez of the Cuban Commission of Human Rights.
Sanchez said that Villar had joined an opposition group named the Cuban Patriotic Union last year, according to Reuters. The spokesperson also claimed that Villar had been placed in solitary confinement after being brought to jail, and endured difficult conditions which compounded the health problems that contributed to his death.
The rights group said that Villar was brought to hospital on 14 January and had died there after being critically ill for several days, reports the BBC.
Last year another dissident, Zapata Tamayo, died following a hunger stike. The Cuban government labelled Tamayo a "common criminal" following his death.
The government is yet to remark on Villar's death.