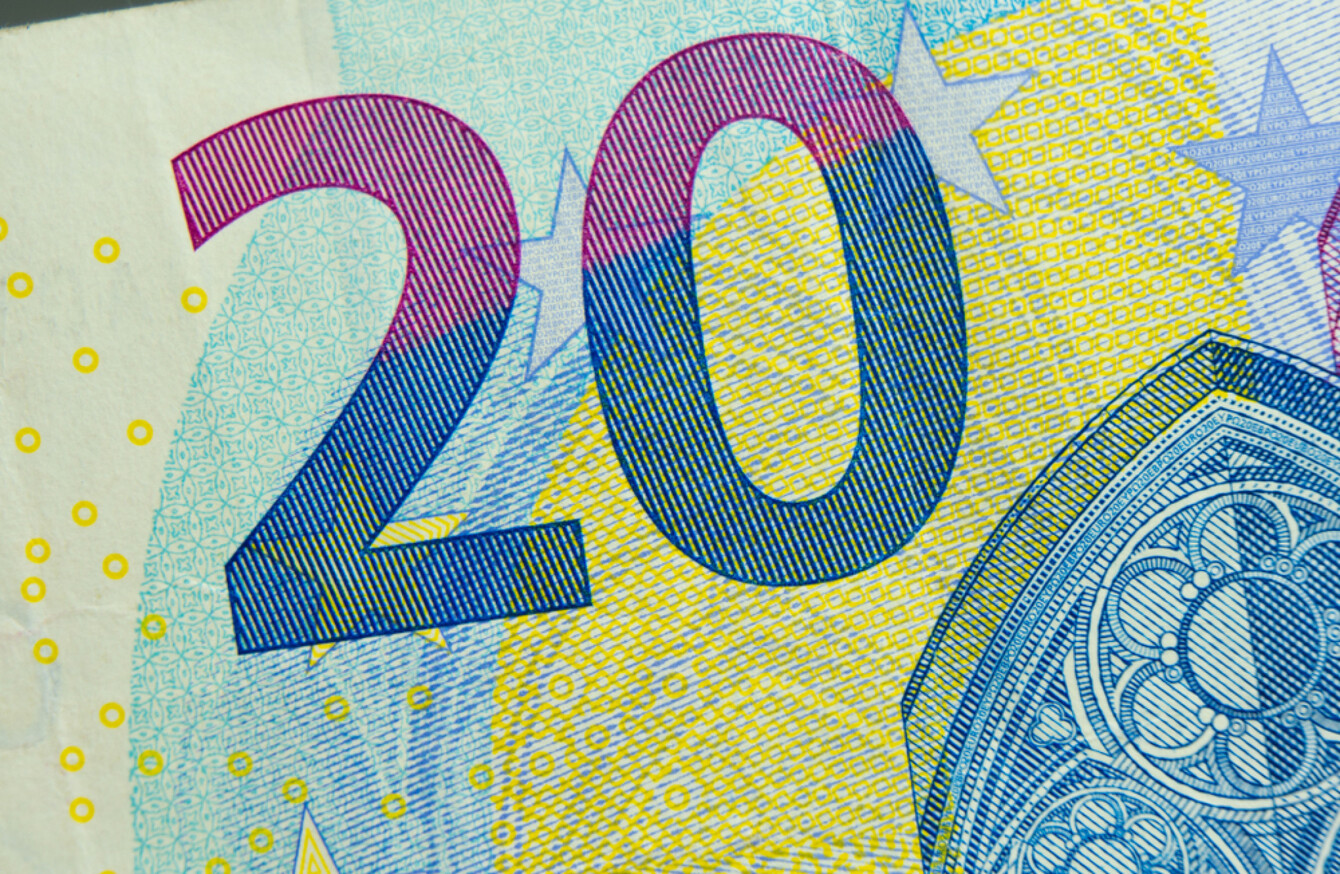 Image: Shutterstock/4kclips
Image: Shutterstock/4kclips
THE CENTRAL BANK is expected to announce at the end of this month that the printing of euro banknotes in Ireland will cease.
The Central Bank Commission has been conducting a review of Ireland's strategy for banknote production over the last two years.
Siptu said today that management at the print works facility in Sandyford, Dublin, had recommended a wind down to the commission this week.
The union called on the Central Bank to consider its position before taking a decision that will cease the printing of currency in the Republic of Ireland.
In a statement to TheJournal.ie, the Central Bank confirmed that the review has been completed, but said a decision has not yet been made.
The matter is scheduled for the commission meeting at the end of this month.
"The proposal from management involves sourcing the banknotes from within the Eurozone, and ceasing the printing of banknotes at the Central Bank's Currency Centre. This proposal is in line with the approach taken in many other national central banks in the Eurozone," it said.
This proposed change will have no impact on the supply of banknotes in Ireland, the majority of which are produced elsewhere. All other currency related operation at Sandyford Currency Centre would continue as normal.
The Central Bank said a total of 45 staff at the facility would be impacted if the commission took the decision to cease printing.
However, it said it does not intend to seek compulsory redundancies and is committed to redeploying and retraining impacted staff.
A voluntary severance package will also be made available.
'Flawed'
SIPTU Services Divisional Organiser, Karan O Loughlin, said, Siptu services divisional organiser said the recommendation to close the print works is "strategically flawed".
"This facility is a national strategic asset and for a country like Ireland to lose the capacity to print our own money into the future could have serious consequences."
The uncertainty created by Brexit and the rise of right wing politics' in many parts of Europe, and the associated anti-European Union sentiment means that the environment continues to be very uncertain across the Euro zone. While it is clear that Ireland remains committed to the euro as a currency, the same cannot be said for all of the members states currently engaged in monetary union.
Should the unthinkable happen and the Euro currency was to cease, the skills and technical knowledge required for Ireland to print its own currency will be essential. Unfortunately, once the Sandyford print works facility is lost these skills will be difficult to recover.
Siptu sector organiser, for the arts, culture and media sector, Denis Hynes, said the fact that the Central Bank is committed to ensuring that there are no involuntary redundancies "does not change the view of staff that a decision to close the print work would be a serious strategic mistake".
"Staff were not involved in drafting the terms of reference and the appointments to the review body were exclusively made by management."