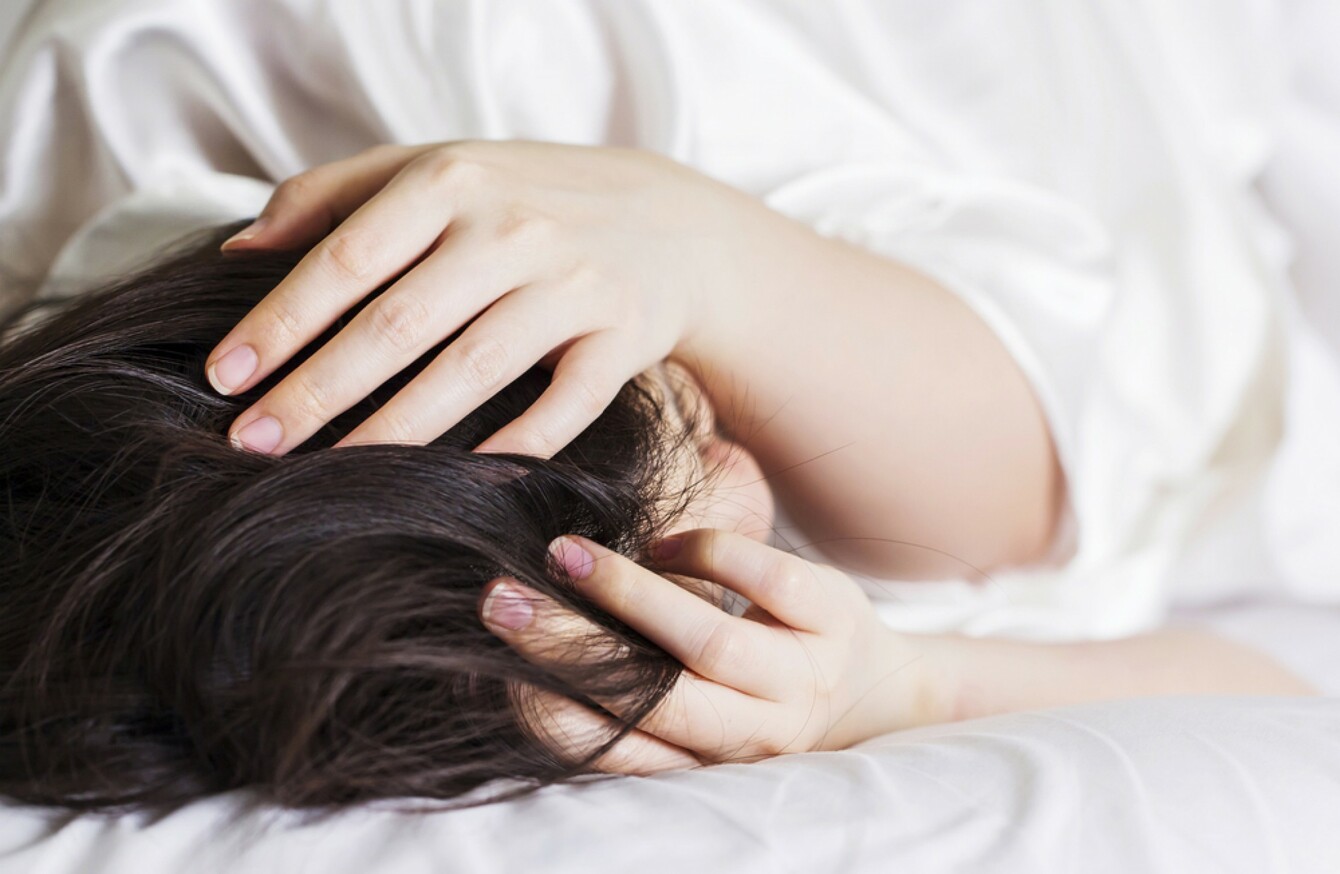 Image: Shutterstock/Myimagine
Image: Shutterstock/Myimagine
"SHE CAN'T TELL me the pain she's in, she doesn't know what's wrong with her, she's constantly asking me for tablets."
Tina O'Kelly described how her daughter's spine now has a 97 degree curve as she is left on a waiting list for scoliosis surgery.
Colleen, who is 21, has the intellectual development of a three-year-old, suffers from severe scoliosis, uses a wheelchair and has also received a kidney transplant.
Speaking on Liveline on RTÉ 1, O'Kelly described the damage the curved spine is causing her daughter:
It is completely lying on one of her lungs so she now has developed serious respiratory problems, she started on inhalers last week.
O'Kelly described how Colleen was "turfed out of Crumlin" when she turned 18 and had to rejoin the waiting list for an appointment in Tallaght.
It took two years before Colleen got an x-ray for her scoliosis, which had deteriorated considerably in that time. O'Kelly said that without any medical knowledge, she could see how bad it was.
My first words were 'Jesus Christ'. Her spine is like a backwards question mark and the arc of her spine is sitting on her lung.
"The doctor pulled the picture up on his computer screen and he rubbed his head, he literally kept scratching his head."
'Pain is part of her life'
O'Kelly said that while the operation is very serious, without it her daughter's health will continue to deteriorate and compromise her kidney transplant.
I shudder to think the amount of taxpayer's money Colleen has cost this state between dialysis and transplants and hospitalisations and it's being compromised.
"She only has one kidney, it's a transplanted kidney so it wouldn't be as strong as your own kidney, she's on anti-rejection drugs which she is vomiting up, she's vomiting up her fluids and all of that is being compromised because she's sitting on a waiting list for scoliosis surgery that I was told she was top end of the scale and she would be prioritised and she's on the list now from 4 August last year."
#Open journalism No news is bad news Support The Journal

Your contributions will help us continue to deliver the stories that are important to you

Support us now
Colleen should be having 2.5 litres of water everyday because of her transplant but is struggling as she is constantly sick.
"I've had her home from day services every day since last Thursday because she's vomiting all the time because she takes such fits of coughing she can't keep her food down."
Colleen is in unbearable pain but can't communicate it to her properly. O'Kelly said, "She doesn't know what's wrong with her. She's constantly asking me for tablets.
"She has been in pain for so long it's part of her life now." Describing her condition one evening this week, O'Kelly said, "She wanted to go to bed at 5pm, all she wanted to do was sleep."
This is a seriously complicated operation but at the moment we're pushing her into ill health.
Source: RTÉ Radio 1/SoundCloud