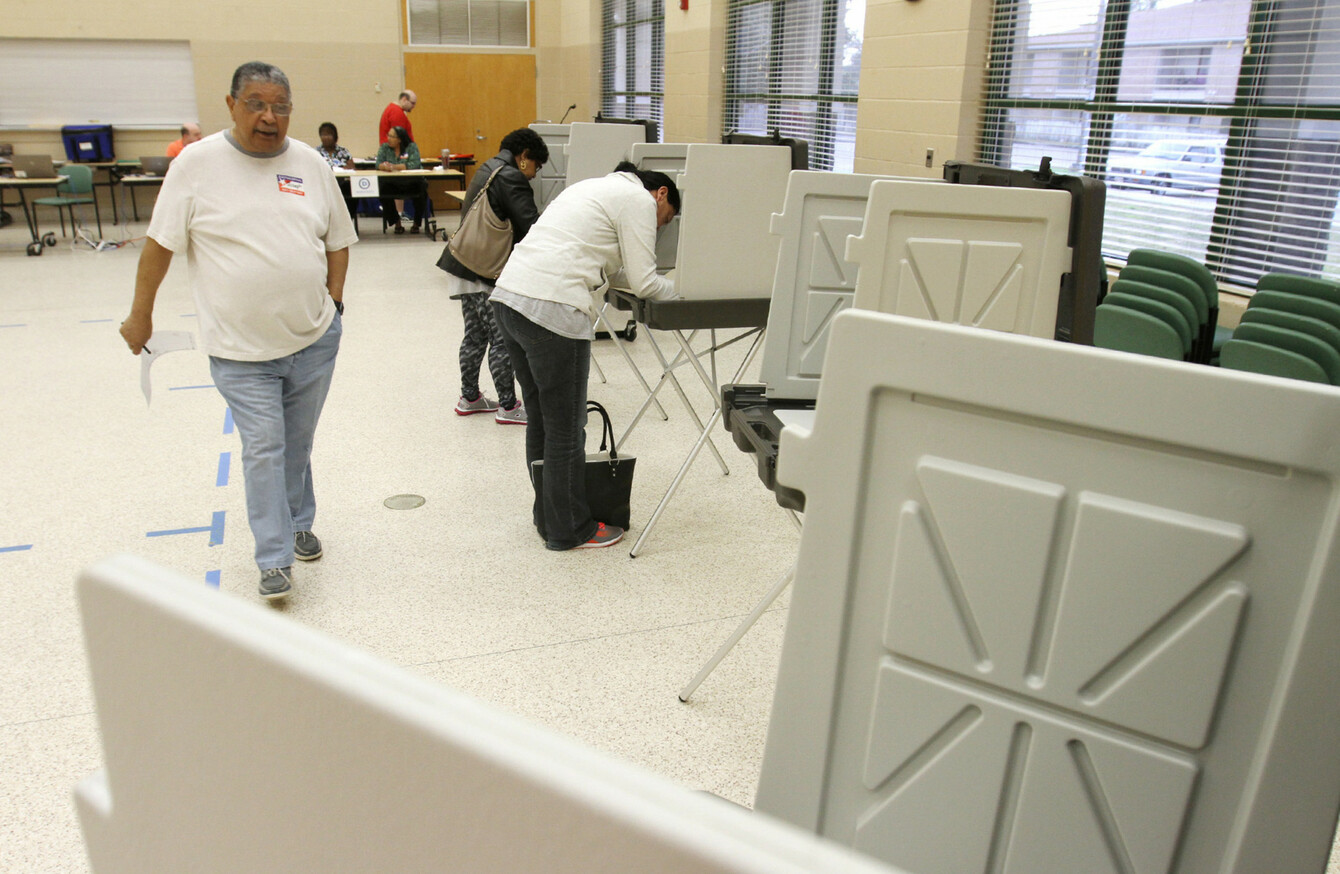 Image: SIPA USA/PA Images
Image: SIPA USA/PA Images
HACKERS RECENTLY ATTEMPTED to gain access to the US Democratic Party's voter database, a cyber security firm said today, reviving the specter of Russia's hugely consequential cyber-theft of party communications in the 2016 vote.
Less than three months before crucial congressional elections in November, security consultant Lookout said it had detected "an attempted phishing campaign" targeting the Democratic National Committee.
The effort was spotted by Lookout's Phishing AI engine, an automated monitor.
Lookout said that it targeted VoteBuilder, a voter database of the DNC run by NGPVAN.
The hackers erected a lookalike domain that could allow it to grab the login and password of any authorized VoteBuilder users fooled by the fake website.
The fake site was taken down. There was no information on the identity of who erected it, but a DNC official told US media that there were no breaches of its systems.
"While it's clear that the actors were going after the party's most sensitive information -— the voter file -— the DNC was able to prevent a hack by working with the cyber ecosystem to identify it and take steps to stop it," DNC Chief Security Officer Bob Lord told the Washington Post.
US intelligence bodies say that in 2016 hackers from Russia's GRU intelligence agency broke into Democratic Party networks, stealing documents and communications that were later leaked out to embarrass Democratic presidential candidate Hillary Clinton.
On Tuesday, Microsoft reported the GRU-linked hackers had recently created fake websites for two conservative think tanks, aiming to siphon off user data or implant malware.
The same hackers also erected fake generic domains for the US Senate for the same purposes.