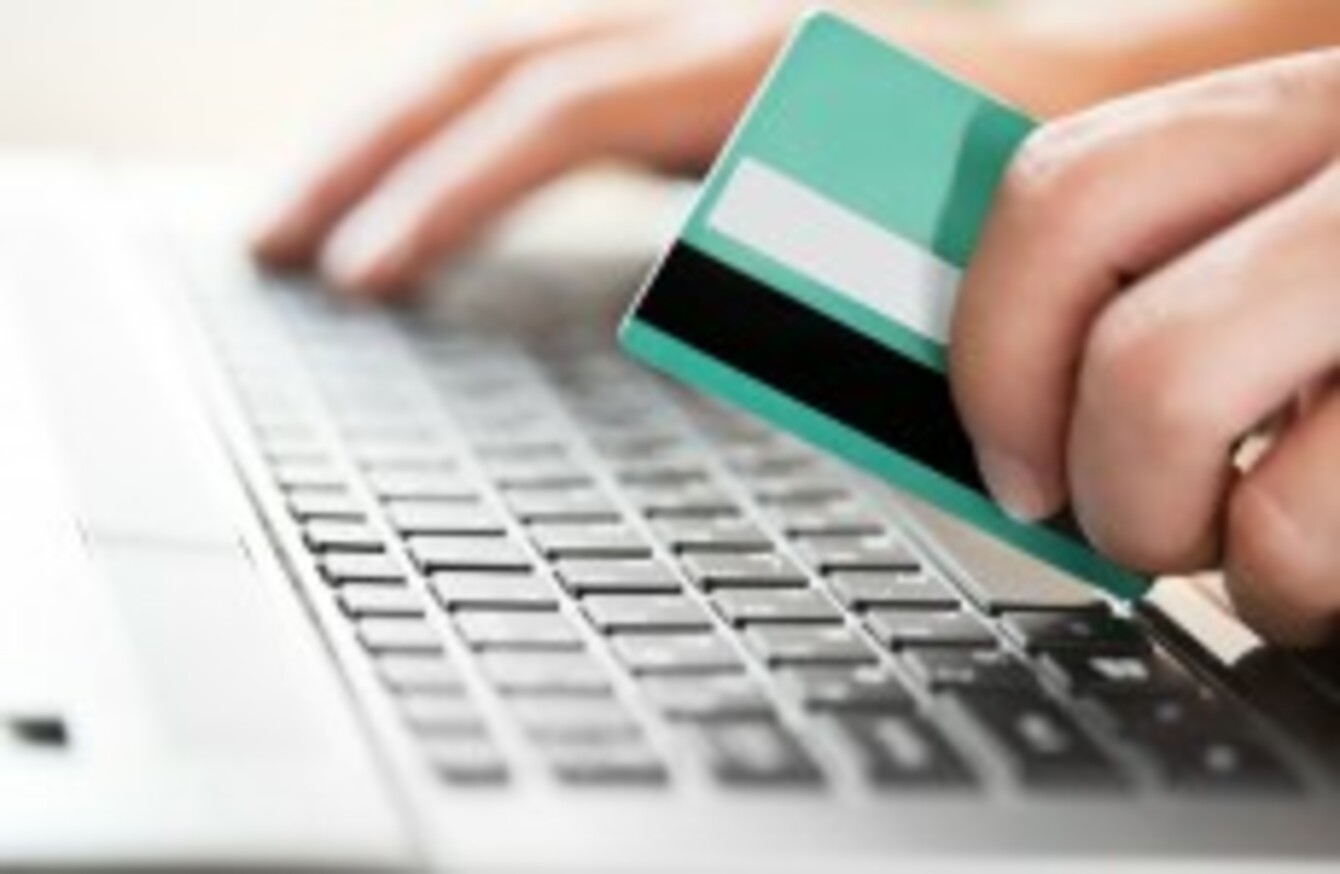 Image: Shutterstock
Image: Shutterstock
TODAY IS BLACK Friday – the day after Thanksgiving where US shoppers queue for hours to get the best deals. We already explained how this American tradition has started to spread to Irish shores, but it doesn't end there.
There is also a day called Cyber Monday (the Monday following Black Friday, as if we didn't buy enough as it is).
The European Consumer Centre Ireland (ECC) says that both days have begun to take root here, with Irish consumers spending an estimated €39 million on Cyber Monday last year.
This year they predict that online sales will grow by 5% over the festive period.
Online shopping 
So, what can shoppers do to stay safe online?
The ECC said Irish consumers are among the most mobile in Europe, with research indicating that around 18% of Christmas online sales in Ireland will be made from a mobile device.
However, a recent survey found that almost 60% of smartphone users had no malware protection on their device, despite almost one third having used a smartphone to make an online purchase.
"It is important to be vigilant when shopping from devices. Consumers are strongly advised not to click on links or attachments in unsolicited texts or e-mails as these may contain malware or phishing threats."
Research 
Storing personal information such as account names or passwords on devices should be avoided, the ECC said, adding that consumers should research the trader they are buying off before making a purchase.
A trader's website should allow consumers to pay securely. When consumers are asked to input payment details, the URL for the site should begin with "https" to indicate a secure connection. Consumers are advised to click on the security certificate to ensure that it is in date.

It is also advisable to check that your own computer's antivirus settings and firewall are up to date. Paying with a credit card or through a service such as Paypal offers some additional protection in the event of a problem.Consumers are strongly advised not to send payment by bank or money transfer as thismoney cannot be traced thereafter.
It also advises that people read the small print and terms and conditions and where posssible, buy from EU sites where your consumer rights will be valid.
Websites such as www.whois.com allow a consumer to check where and when a website was registered, which may help to provide some guidance as to whether or not the site is based in the EU.
Just remember: we still have Christmas to get through, so don't get carried away.