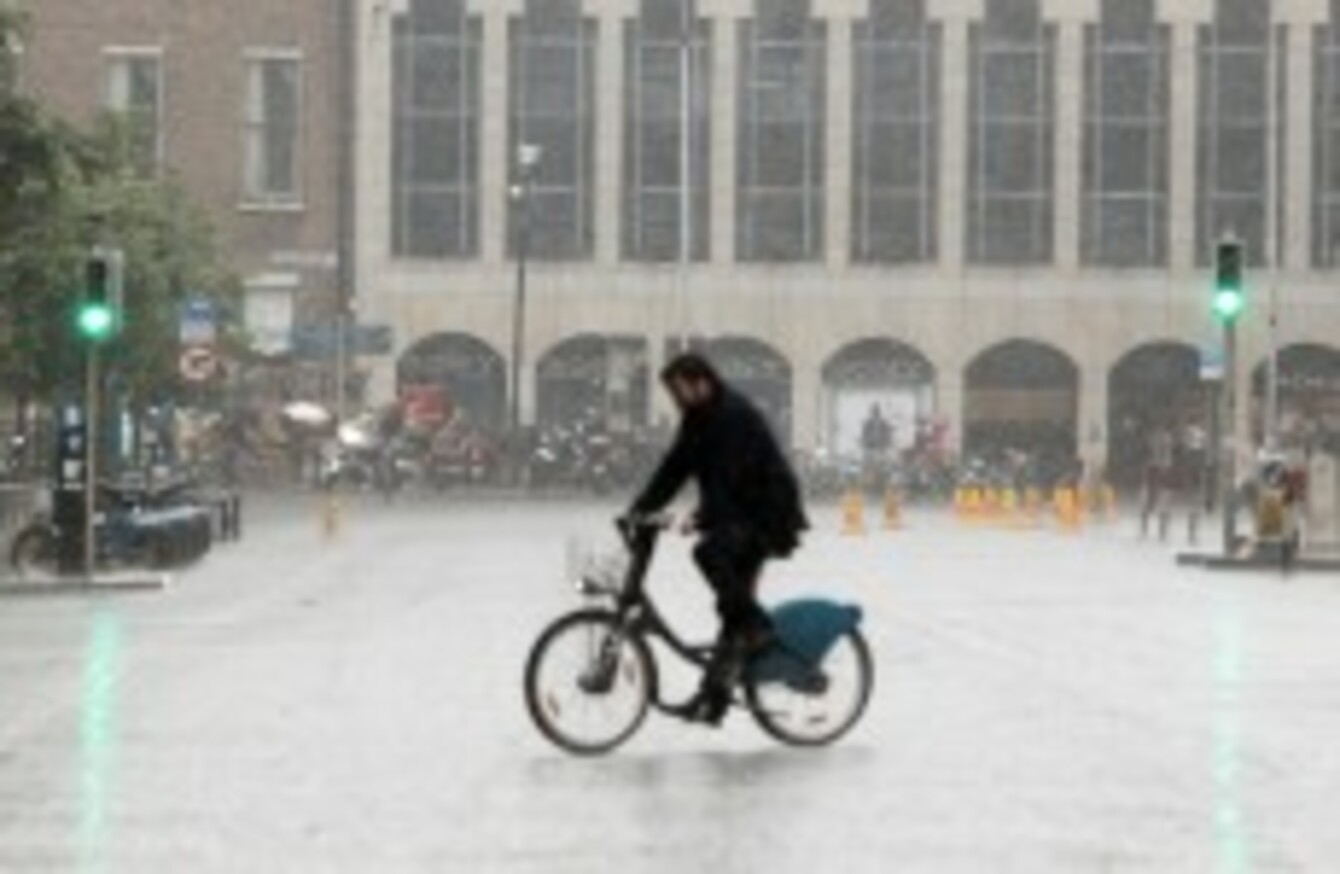 It's not always easy being a cyclist in Dublin
Image: Sam Boal/Photocall Ireland
It's not always easy being a cyclist in Dublin
Image: Sam Boal/Photocall Ireland
GOOD NEWS FOR cyclists: Transport Minister Leo Varadkar is proposing a giant bike lane stretching from Dublin to Galway.
The 209km bike lane would be Ireland's first cross-country cycle route and could also be used by walkers.
The minister said that the cycle trail would be a huge tourism asset for Ireland, citing the popularity of cycling holidays in Europe. He has instructed the National Roads Authority and the National Transport Authority to start planning for the project.
The government has not set aside dedicated funding for the overall project but specific parts of the route between Dublin and Meath have been allocated funding from the Department of Transport. Varadkar said that he hopes that more money can be set aside for the project.
The exact route has yet to be decided but Leo Varadkar said today that it would make sense for the trail to follow the route of the Royal Canal between Maynooth and Mulligar once it gets outside Dublin.
"Cycling holidays are already hugely popular in Europe," said Varadkar.
If we can secure necessary levels of funding, I would love to see this project being completed within the next few years.

It has the potential to bring in at least €15 million per annum, much of that going straight into local businesses along the route.