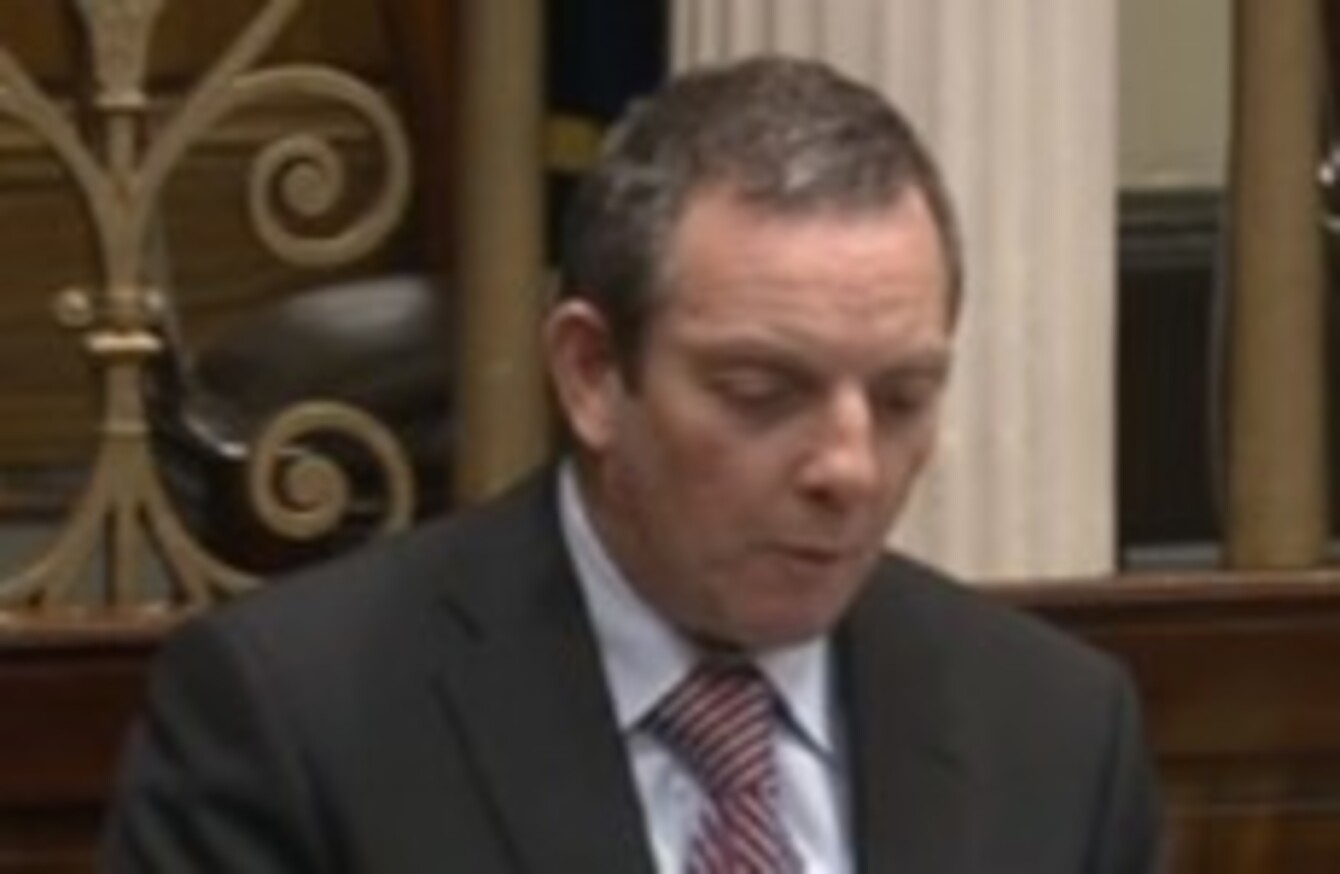 Image: Screengrab
Image: Screengrab
THE MINISTER FOR Communications says that he won't interfere with RTÉ's handling of the Panti Bliss affair.
Speaking today in the Dáil, Pat Rabbitte said that the state broadcaster must be allowed exist without governmental oversight.
However, his position was roundly criticised as TDs from across the political spectrum rounded on RTÉ for paying out a reported €85,000 to the Iona Institute, Breda O'Brien and John Waters, following comments by drag artist Panti Bliss.
Labour TD John Lyons and Fine Gael TD Jerry Buttimer, both openly gay men, spoke passionately about homophobia in Irish society.
Lyons said that the incident had affected confidence in RTÉ.
"Citizens must have confidence in RTÉ to facilitate debate," he said, adding that the payout had damaged that confidence.
Buttimer accused RTÉ of "folding too quickly" on the issue, saying that the broadcaster has "a responsibility to facilitate robust debate".
"There must be a right for individuals to broadcast honestly held opinions.
We have made so many advances in regards to the rights of homosexual people in this country, but where there is homophobia, it must be challenged.
Defamation
Sinn Féin's Michael Colreavy said that he was "willing to rely on Panti to know what homophobia is" and called for a change to the country's defamation laws.
Those who advocate inequality cannot hide behind defamation laws when challenged on their views.
"RTÉ has a history facilitating this kind of censorship."
Independent TD Clare Daly called the controversy "a defining moment" for the nation. She was echoed by Luke 'Ming' Flanagan, who said that "we are all homophobic, but it's about working on it".
Catherine Murphy said that "defending the public interest should trump the fear of litigation". Murphy also hit out at the argument over the use of the word homophobia.
She said that it was "setting the parameters of the [same-sex marriage] debate" to suit those opposed to next year's referendum.
Interference
Minister Rabbitte, however, did not use the issue as a cudgel to attack the broadcaster.
He said that it did nobody any service to "lump in" those who disagree with same-sex marriage into a definition of homophobia.
He said that RTÉ was an independent body and he would strive to maintain that.
"It would be a chilling concern if the threat of litigation stifled the referendum debate.
However, I have no intention of interfering with RTÉ's management of this file.
"RTÉ should not operate under political supervision."