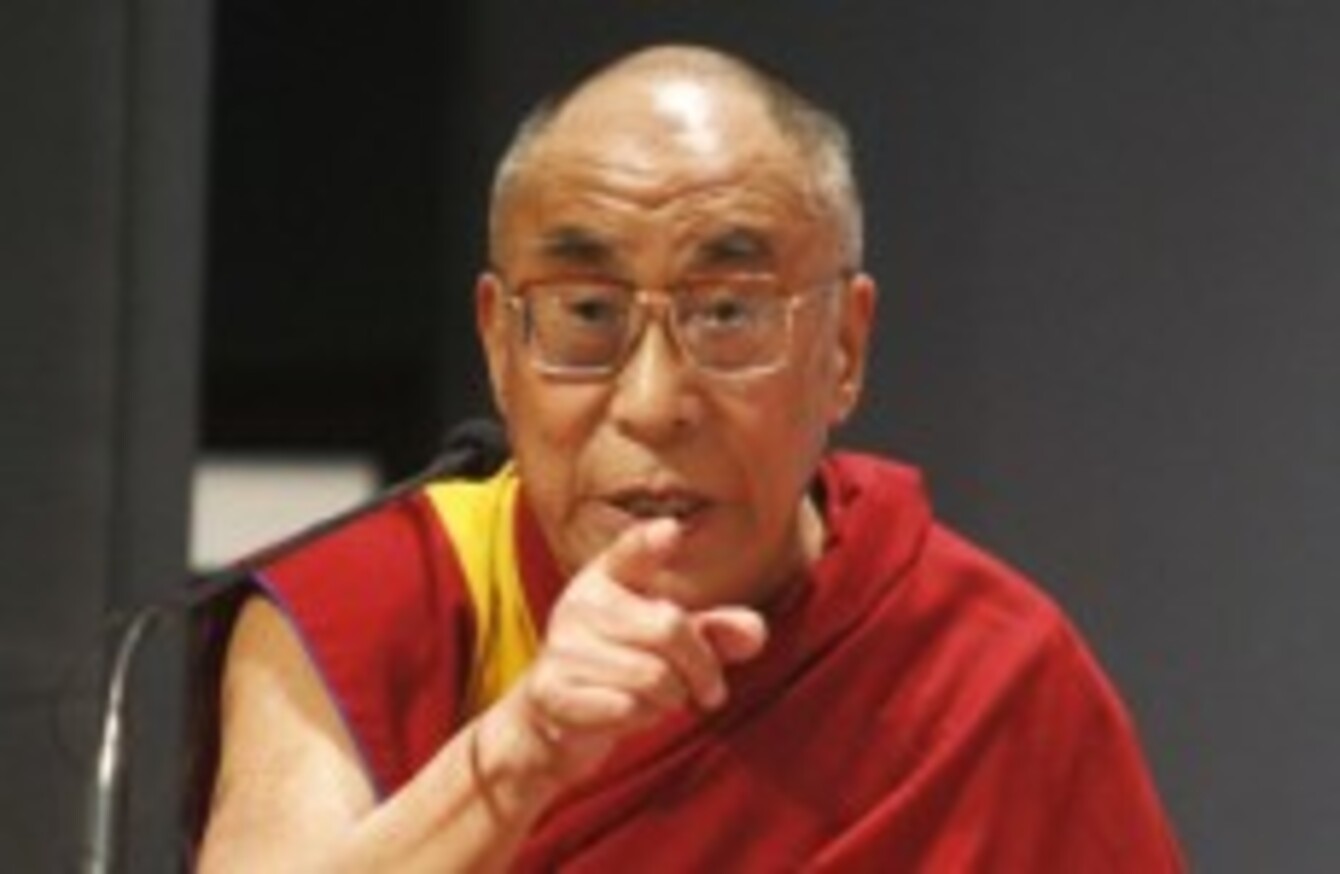 Image: PA Images/Mustafa Quraishi
Image: PA Images/Mustafa Quraishi
NOT REMOTELY INTERESTED in the visit of Queen Elizabeth II? Don't care to battle the crowds to see Barack Obama?
An upcoming visit of spiritual leader the Dalai Lama to Ireland could provide an easier option for clapping eyes on an international figure – and you won't even have to leave your sofa. The organisers of his two-day trip to Dublin, Kildare and Limerick on 13 and 14 April 13 are hoping to stream at least the first day of his visit live on possibilities.ie.
The spiritual leader of Tibet will speak alongside Mary Robinson at an event called The Social Forum at Dublin's Citywest Hotel on that day. According to organisers Children in Crossfire, Afri and Spunout.ie, "security will be tight" at the event with doors open at 9am and closing at 9.45am sharp until the end of the event at 4.30pm.
Tickets for the Social Forum and for the other visits of the Dalai Lama to Kildare, also on 13 April, and to University of Limerick the following day have all sold out so the live-streaming facility is likely to be the only chance to see the Nobel Peace Prize winner. He has previously visited Ireland twice – his last trip was in 1991.
The Dalai Lama is patron of Children in Crossfire, a charity founded Irishman Richard Moore who was blinded by a rubber bullet fired at point blank range into his face in 1972. The charity tries to help children escape from the trap of early childhood poverty in developing countries.
Members of the public can submit a question for consideration at the Dalai Lama's Q&A session at the 13 April event. Fill out the form here to ask a question.