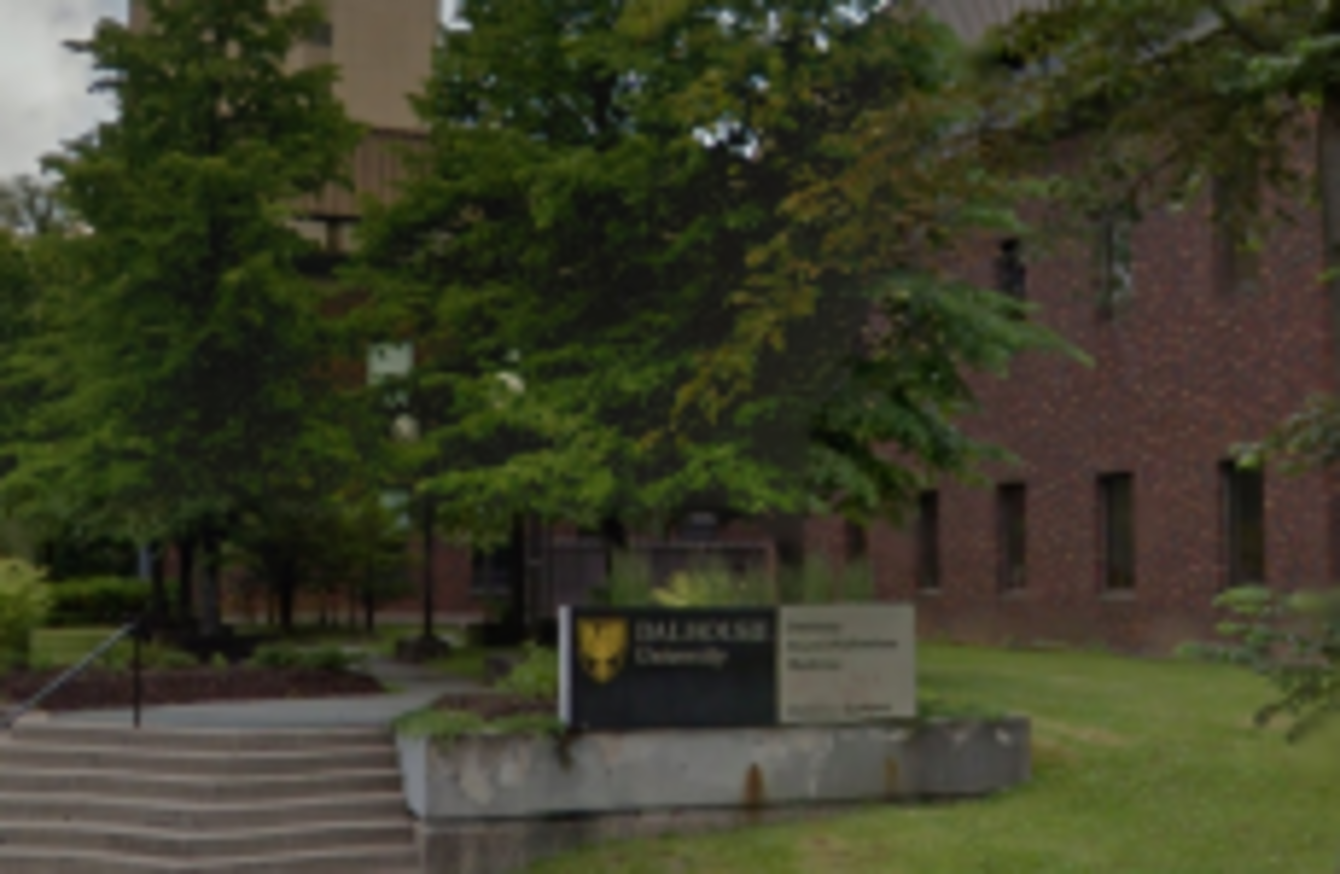 Dalhousie University
Image: Google Maps
Dalhousie University
Image: Google Maps
A CANADIAN UNIVERSITY has suspended 13 dentistry students for misogynist Facebook posts, amid public outrage over a "rape culture" at schools across North America.
The move comes after an unspecified number of women complained about members of a Facebook group commenting that they would like to have "hate" sex with female classmates, and suggested using chloroform to subdue them.
The action by Dalhousie University in the Atlantic port city of Halifax is "necessary to ensure a safe and supportive environment" for students and patients at its teaching clinic, school president Richard Florizone said.
We recognise that what has happened is not isolated to Dalhousie University.It is a complex societal issue about which our community cares deeply and in which we must fully engage.We take seriously our responsibility to create the space for this conversation in order to ensure a healthy, safe environment for all and we are developing strategies to address these issues.

While this will be a long, complex journey, it is a necessary one for us to lead.
The suspended men had been part of a Facebook group called the Class of 2015 DDS Gentlemen.
In the group, men were asked to vote on which of two classmates they would "hate f**k".
Another post made jokes about using chloroform to subdue women. Another picture of a woman had comments that asked "Can you tell me what this chloroform smells like?" and "Does this mask smell like nitrous oxide to you?"
There were at least 12 members of the group, who discussed what to do after it became known that some of the women being discussed had become aware of the posts.
A faculty-led review this week will decide whether to recommend "academic dismissal" of the fourth-year students over the "deeply offensive" behaviour, he said.
The review committee will "consider the matter from the perspective of professionalism requirements" for graduates.
The decision was made before Christmas, but CBC reports that the announcement was delayed because some of the men at risk of self-harm.