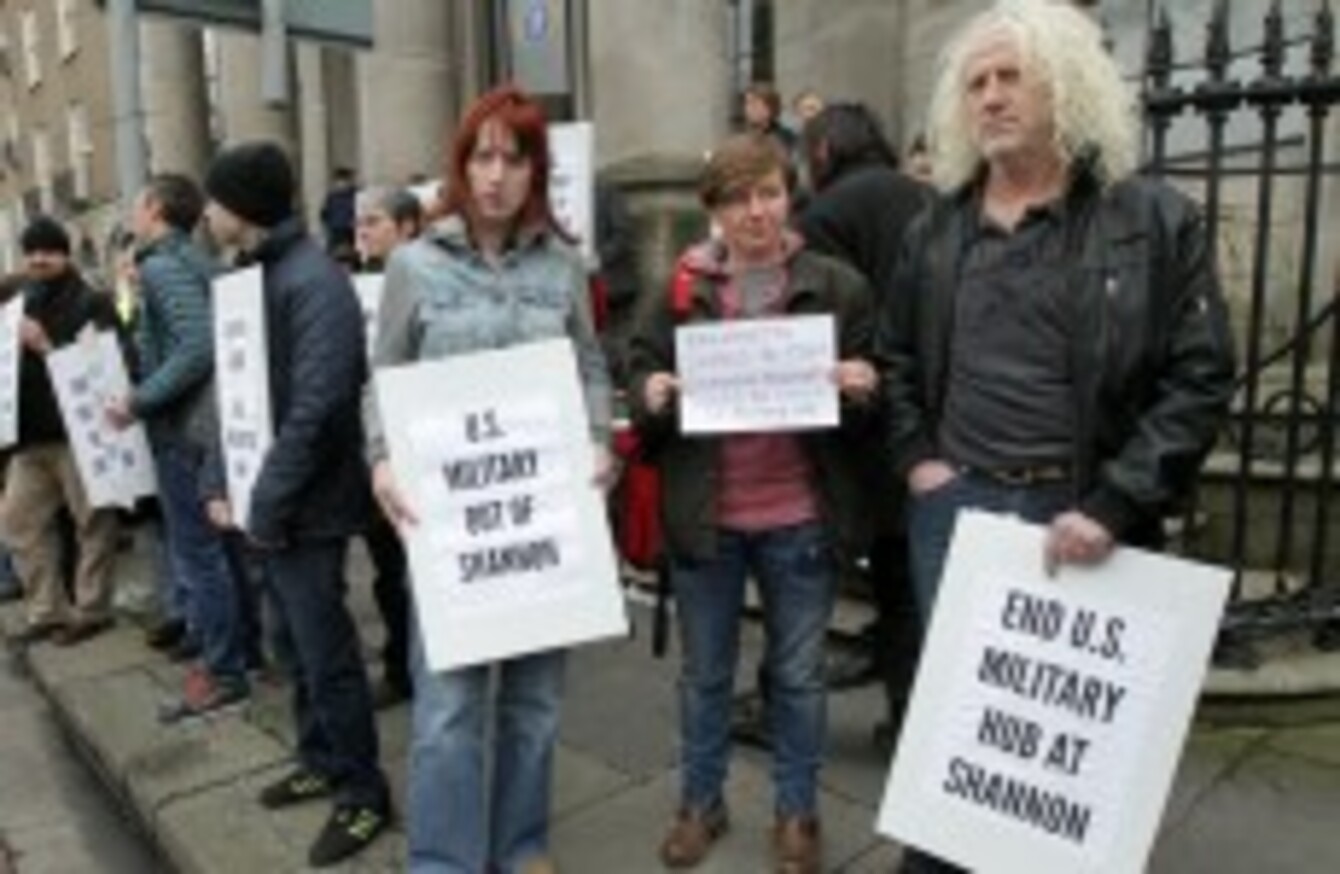 Image: Laura Hutton/Photocall Ireland
Image: Laura Hutton/Photocall Ireland
Updated 2.48pm
TWO INDEPENDENT TDS were arrested this afternoon at Shannon Airport.
Clare Daly and Mick Wallace were detained while attempting to inspect two US military aircraft.
Shannonwatch confirmed that the pair were on the tarmac, in a protest designed to highlight what they feel is lax inspection of US military movements through the County Clare airport.
The two were close to a Hercules C130 transport aircraft when they were spotted by Irish Defence Forces staff who were guarding the plane.
They were held by airport security until gardaí arrived and were taken to Shannon Garda Station, were they were held under Section 4 of the Criminal Justice Act.
They have since been released and a file is to be sent to the Director of Public Prosecutions.
Gardaí could only confirm that a man and a woman were arrested, but could not confirm their identities.
Human rights
Daly took to Classic Hits 4FM's David Harvey Show to say that she would be "resolute" in her attempts to rid Ireland of US military operations.
"I believe it's our function to represent human rights and justice in every opportunity we can.
"The government is slavishly adhering to an American agenda."
Daly continued to hit out at the government policy of taking America at their word that the planes are not carrying munitions.
"It costs a huge amount of money to carry these aircraft across and they're not carrying fellas across on their holidays.
"There was a time where the US searched an aircraft that was transporting the Taoiseach, so there's no problem.
"If they're telling the truth, then grand."
Originally posted 1.26pm