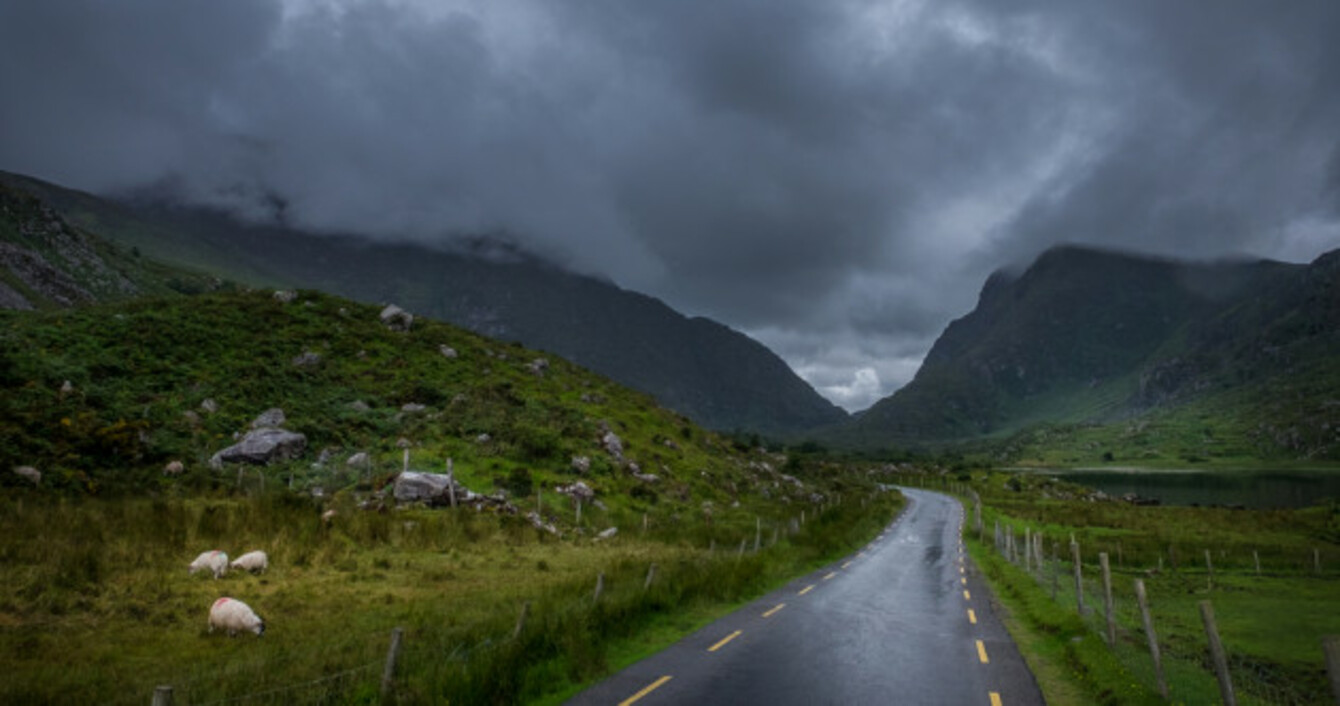 Image: Shutterstock/superschwarz
Image: Shutterstock/superschwarz
THERE ARE CERTAIN roads that I really hate driving. Most of those being roads with other road users.
I jest (not really). But there are some roads that are worse than others. And as soon as I hit that stretch of tarmac – usually patchy, potholely, poorly laid tarmac - my blood is instantly replaced with cortisone.
The roads that made this list are all quite different. There's a motorway, a mountain pass, a country road, and a whole city centre! But one thing they all have in common is the fact that I think they are terrible roads. Other opinions are, of course, available.
1. The M1 from Belfast
Location: The M1 motorway in Belfast that lies to you and brings you to Tyrone not Dublin
The problem: There are actually two M1s. Well, no, the M1 splits off into the M1 and the A1, which then becomes the M1 again. I mean, what the hell?
Carefully following the M1 to Dublin, I have, on more than one occasion ended up in Co Tyrone. Now, there is nothing wrong with County Tyrone is just that I don't live there and going to Tyrone adds another hour onto my journey home. It's like a very bad Groundhog Day roadtrip from which I cannot escape.
What others say:
2. The M7 in the Midlands
Location: Miles and miles across the middle of Ireland
The problem: The M7 is a snooze fest. It's such a boring stretch of road. If you are on the M7 for any length of time you'll end up falling prey to highway hypnosis. There is a bit of respite when you reach Roscrea, as the stretch of tarmac until you reach Birdhill is twister and has some interesting curves and gradients. But otherwise, this road is probably the most boring road in Ireland.
What others say:
3. The N4, Sligo
Location: the stretch of N4 between Castlebaldwin and Collooney
The problem: Dubbed 'the worst road in Ireland', this road makes the list as it is a lethal blackspot with dangerous S bends and it terrifies me. Driving the road at night is pretty scary too due to low light conditions and I avoid it if I can. Thankfully this stretch is due to get a much needed upgrade starting this year.
What others say: 
4. The N70, Co Kerry
Location: The Gap of Dunloe on the Ring of Kerry
The problem: This narrow mountain pass is nerve-wracking and made even more so by the fact that it is extremely popular with tourists, horse-drawn traps and cyclists. And herein lies the problem. You are always stuck behind something, FOR HOURS (definitely not exaggerating).
The road has really tight hairpin turns and loads of potholes and it baffles me why so many people unfamiliar with Irish roads choose to drive it. It is a stunning road but it is better driven and enjoyed in the winter when your nerves aren't shot that the hire car in front isn't going to go over the edge.
What others say:
5. City centre, Co Dublin
Location: All roads (no, seriously)
The problem: Where do I start? I've given up driving into Dublin, and I get off my bus ages before my stop as it is quicker for me to walk. The layout and signage is terrible. The traffic is unbearable and every pedestrian in Dublin seems to have a death wish the way they walk out in front of moving cars, mainly mine.
The cyclists that take to the city centre roads clearly have nerves of steel as it is just deadly for them. For me, my home city has turned in to a no-go area. And it's a shame as the city has a lot to offer… we just can't get to any of it via the roads.
What others say: