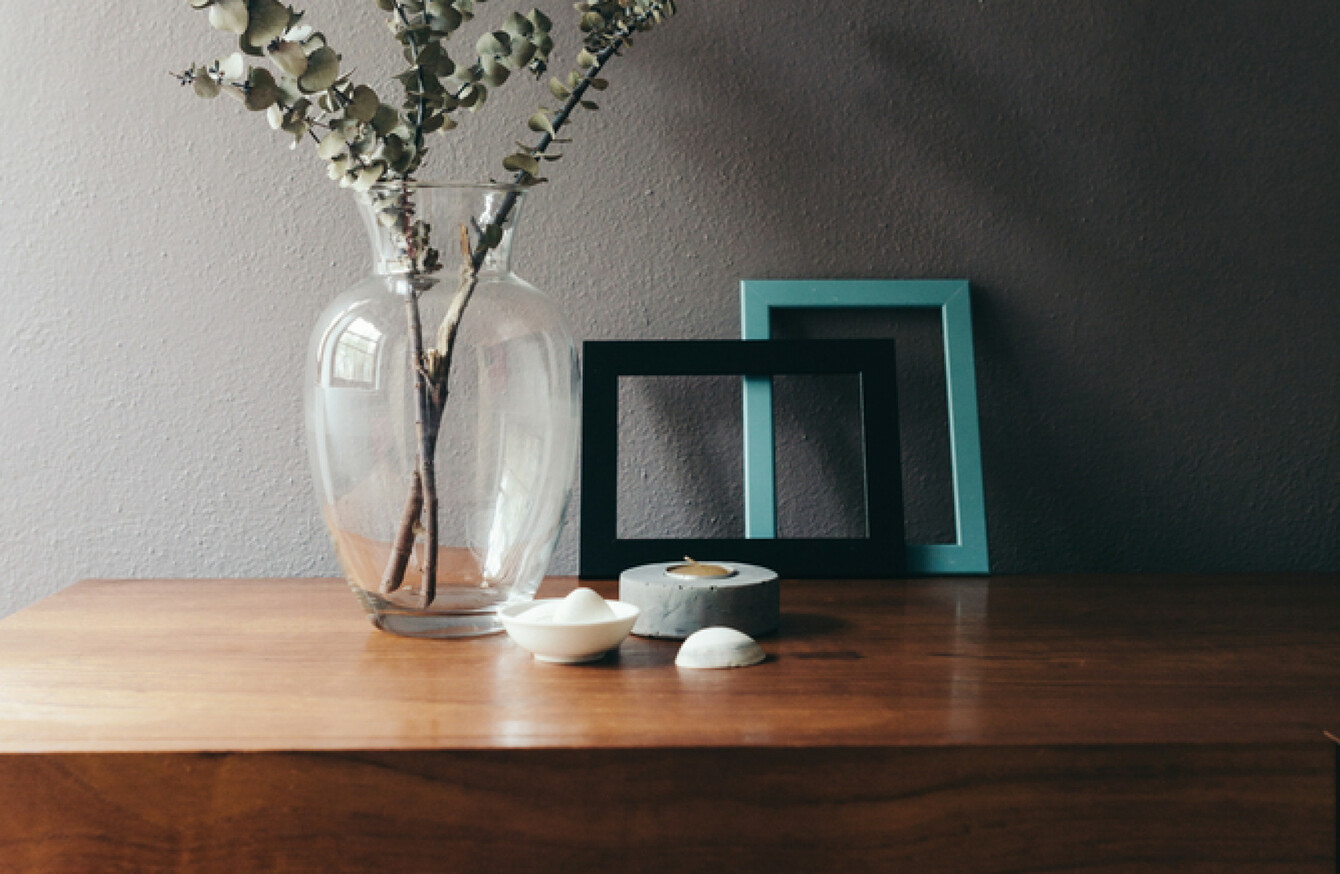 Image: Shutterstock/Jodie Johnson
Image: Shutterstock/Jodie Johnson
"WHAT'S BRILLIANT ABOUT the Danes is that they're quite fluid about their interiors. They're not stuck on spending a fortune. They're quite into changing things up."
That's according to Jo Linehan, interiors stylist, co-founder of Gaff Interiors and star of RTE's The Good Room.
Thankfully, this Danish take on interiors – that they should be affordable and accessible – is part of a trend that is already making a hugely positive mark on the Irish interiors scene.
It's just one element of the impact that the Danes have had on Irish interiors. We've seen serious trends for mid-century modernist design and minimalism hit Irish interiors stores. We also began stocking up on candles and faux fur in a pursuit of achieving 'hygge'.
Ireland has seen an explosion of interiors brands from Denmark arrive onto our shores from the likes of BoConcept, Søstrene Grene and Flying Tiger, while Irish retailers have taken inspiration from clean, modern Danish craft and design.
When it comes to design, the Danes really have it sussed. Linehan explains how a Danish approach helped us to democratise the world of interiors in Ireland:
Interiors were really elitist and expensive in the past. People either bought their one couch and that did them for life, or if they were more wealthy they could invest in a designer.
In the last few years however, things have dramatically changed for the better, thanks to the Scandinavians efforts to democratise interiors, says Linehan, who says that interiors are now "something everyone can get onboard with":
Just like in fashion and beauty, suddenly places on the high street started producing trendy, affordable pieces. So you can buy cushions instead of a dress at the weekend, and do your house up that way.
Linehan is one of four Irish personalities taking part in 'The Danish Experiment', a web series created by Carlsberg which will follow the group as they explore the Danish way of living, learning what makes them so different to their European counterparts.
The series will see street artist Maser, stylist Jo Linehan, food trailblazer Kevin Powell and Kodaline bassist Jay Boland all discover what they can learn from Copenhagen to take to their creative careers back home.
They'll travel to Copenhagen for four days and be paired with a local creative, exploring how the Danes could influence their approach to interior design, art, music and food.
So, what is that makes Danes the go-to for interiors inspiration that Irish people can connect with? Put simply, says Linehan, they incorporate nature in their homes.
They're great at embracing natural materials, I think that's something that Irish people love to do too. We're quite a rural community, even people who live in the city love having natural elements at home.
Linehan says that items like wishbone chairs, cottons bedspreads, faux fur throws and plants have underrated benefits too for everyone living in your home. "The more in touch you can be with nature in your home, the more chilled out you'll be."
Danes are really into having little touches of greenery. We know that it improves your mood, raises your creativity and cleans your air so it's brilliant for anyone working from home.
What else could we learn from those great Danes in relation to our homes? As Linehan explains, a lot of us, especially those living in small spaces, are guilty of having cluttered homes. "When you come home you just don't feel like you have that headspace".
The Danes love to declutter, and it's something Linehan swears by: "I'm super strict, I do a cull every month and I won't buy something unless I'm getting rid of something."
It just means you're not gathering things that you don't need and being more mindful of the environment. Danes are really protective of theirs and we really need to go that way, if you can have less and waste less.
Wondering what the big Danish trends are this year that we can adopt? Linehan advises to seek out two things – walnut furniture "which wouldn't have been cool and is coming back massively this year", and navy fabrics.
Really dark navy is also the colour this year – it's warming, but not as boring as black so you can have a navy bedspread or couch and incorporate all your colour from there.
It's all about hygge, right? Almost. Linehan has noticed that Ireland has adopted a 'trickle-down' of hygge called wabi-sabi – which embraces finding perfection in the imperfect. Good news for thrifty shoppers, as it celebrates "misshapen things", and mismatching furniture.
Lastly, if there's one element at the heart of why Danish interiors are so insta-worthy, it's craft. They believe in buying high quality items for the parts of your home that won't change as much over the years. Linehan agrees:
Craft is super important. Obviously we don't want people to spend a lot of money but we always encourage people to invest in the important things like a high-quality couch and a really good mattress.
Want to find out what makes Denmark one of the happiest places in the world? Keep an eye out for the first episode of The Danish Experiment, which will be unveiled on TheJournal on June 14th. Follow Carlsberg Ireland on Facebook and Instagram to tune in to the series and for behind-the-scenes edits . Enjoy Carlsberg sensibly, visit drinkaware.ie.