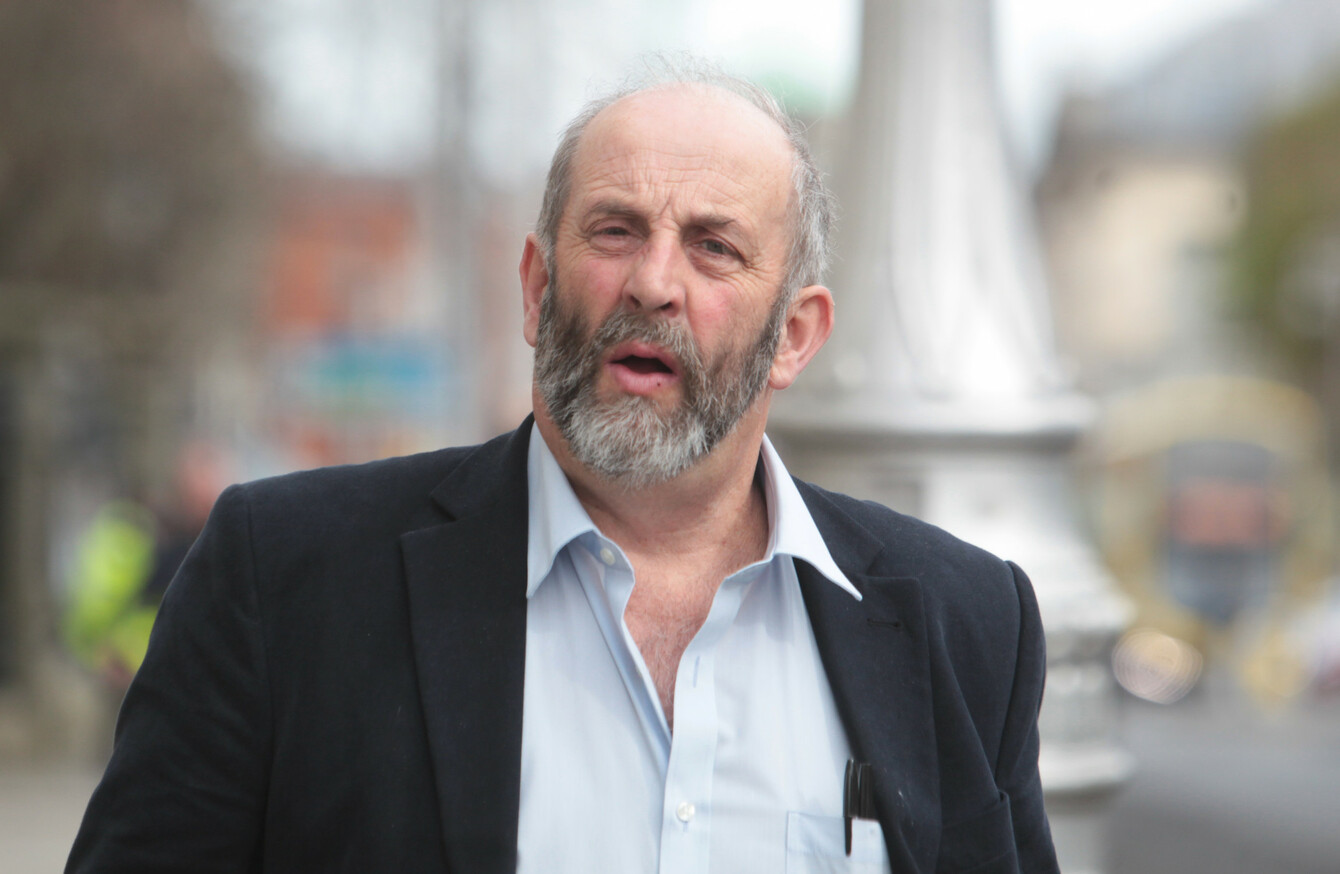 Danny Healy-Rae
Image: RollingNews.ie
Danny Healy-Rae
Image: RollingNews.ie
DANNY HEALY-RAE has said he is considering legal action after Transport Minister Shane Ross called him a "road traffic terrorist".
Ross made the comments yesterday while calling on rural TDs such as Healy-Rae, an independent TD for Kerry, to back drink-driving legislation.
"They're behaving like road traffic terrorists – there's a kind of guerilla warfare going on and it's costing lives. I appeal to those very, very few people left opposing this legislation in the Dáil to pass the Bill," Ross said.
Responding to Ross' comments during a Dáil debate on the legislation last night, Healy-Rae said: "I do not know why I should be called a terrorist …
"I have a family at home and I do not think the minister would like to be called a terrorist. I will deal with that in another fashion and I have sought legal advice."
The legislation would lead to motorists being banned from driving if they are detected with 50 to 80 milligrams of alcohol per 100ml of blood in their system.
'Some kind of a crusade' 
A number of TDs including Healy-Rae have said this will disproportionately affect people living in rural or isolated areas.
"I sympathise with all the families who have lost loved ones due to drunk driving. I emphasis 'drunk driving', however, because I do not believe that someone who has consumed a pint, or a pint and a half, and is under 80mg is a drunk driver," Healy-Rae said.
The minister is on some kind of a crusade and does not have constituents in rural areas who depend on their car to get to work, college or anywhere. In rural Ireland there are no other means of transport and there has been no attempt to ensure people can be catered for in this way.
"If a mother or father go to work but lose their licence … as a result of having more than 50mg in their blood tomorrow morning they can lose everything because without a licence in rural Ireland they cannot get anywhere or do anything," Healy-Rae said.
Ross has said the new law would save lives, with the Road Safety Authority estimating that seven or eight fatalities could be prevented per year.