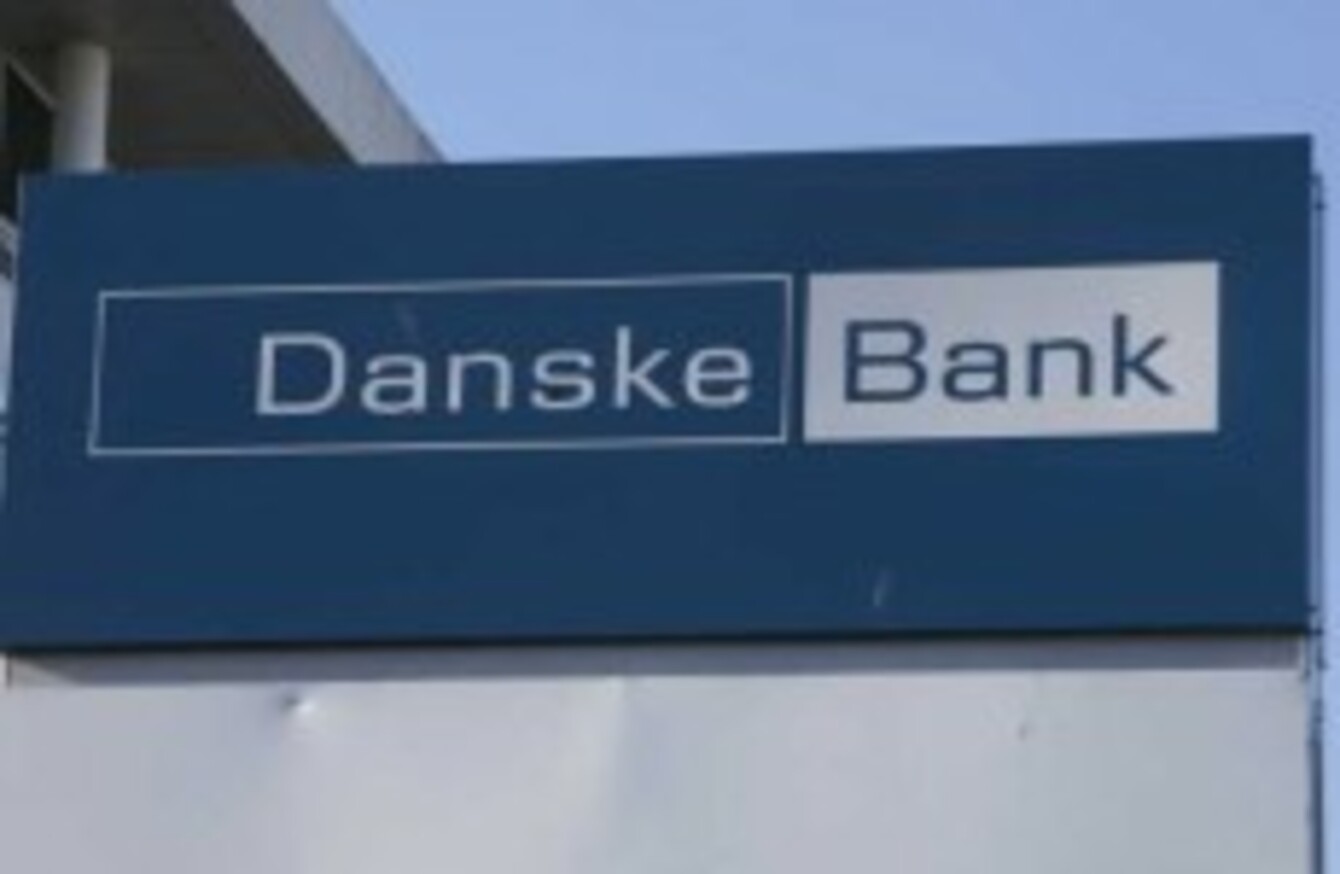 Image: Photocall/Eamonn Farrell
Image: Photocall/Eamonn Farrell
THE FIRST HALF of 2014 has seen Danish money lender Danske Bank make a healthy net profit.
The bank today announced profits of €920 million for the last six months. The new figures released this morning also show a 9% overall rise in income.
Compared with the same period last year, the bank saw a rise of 88% in net profit . This was put down to improvements in most income lines, lower expenses and lower impairments.
In Northern Ireland, the company made a pre-tax profit of £45 million, compared to a £1 million loss last year.
Danske Bank is part of the 'Big Four' banks in Ireland,  alongside the Bank of Ireland, Ulster Bank and AIB. The have been trading under the name 'Danske Bank' since 2012, after acquiring Northern Bank and National Irish Bank for €967 million in 2004.
On the potential impact on the Irish market, a spokesperson for Danske Bank said:
"This will have no impact on Danske's activities in Ireland, we continue to work to wind down the Non-core portfolio and continue to focus on growing the Corporate & Institutional Business in Ireland."
Speaking on the surge in profits, CEO of the bank Thomas F. Borgen said:
We are moving steadily in the right direction. Expenses are declining as expected, the positive trend in impairments is continuing, and we saw growing customer activity in the second quarter of 2014.
The last six months have also saw a 38% increase in mortgage approvals compared with last year.
Figures for total lending remained about the same. Levels at the end of last month matched those for the end of 2013.