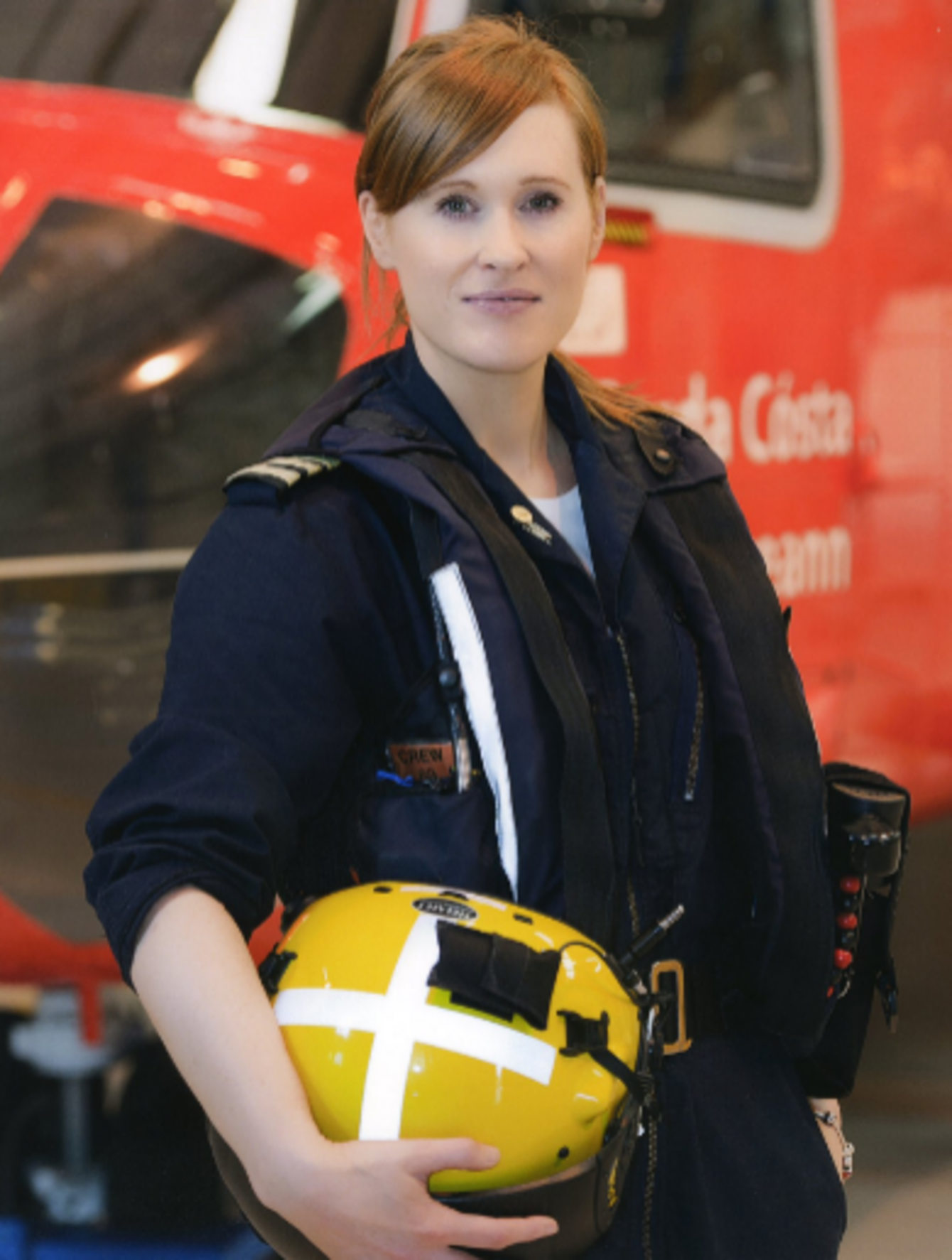 Image: Twitter/Niamh Fitzpatrick
Image: Twitter/Niamh Fitzpatrick
Updated 10.50pm
DARA FITZPATRICK'S FAMILY have spoken out about the loss of their daughter and sister.
Since the announcement came yesterday that Dara had died after a Coast Guard helicopter disappeared during a medical evacuation, tributes have been pouring in for the pilot and the three other missing crewmembers.
Speaking to RTÉ News today, Dara's father John said the situation is "horrendous" and "absolutely heartbreaking", but that the family feels "tremendous pride" for Dara and the work she was doing.
Her mother Mary described her as "a good, kind Christian person" who was passionate about being in the Coast Guard and loved animals.
"She adopted a little boy almost three years ago and he was the absolute light of her life and the light of our lives  … We will bring Fionn up as Dara would have wanted." Mary said.
Her sister Niamh said the situation is "a living nightmare" and they keep thinking Dara will wake up.
The family thanked the public, the Coast Guard and gardaí for all the support they have received. They said they are praying for the other victims' families and hope Dara's colleagues are found soon.
Can't watch the video? Click here. 
Speaking on Morning Ireland earlier, Niamh said she and the family spent the night in the mortuary in Castlebar in Co Mayo, where her sister's body is being kept.
Dara was described by her sister as being selfless and caring: "Dara is all about family – I can't bring myself to say 'was' yet".
Gerard O'Flynn, a spokesperson for the Coast Guard, said yesterday that "she's the most senior pilot with CHC".
Outside of her work as a pilot, she did an enormous amount of work in water safety and was always available to do school visits and highlight basic water safety.
'She loved her job'
Dara, who was 45-years-old, had more than 20 years' experience as a pilot. Her sister said that riding horses when they were growing up had given Dara 'a soft touch' that made her suitable for aviation.
"Somebody gave her a half-hour lesson in a helicopter, and she loved the helicopter. The instructor said she didn't 'go after' the controls like most people, she was gentle."
In 2013, she was part of the Coast Guard's first ever all-female mission alongside her co-pilot Carmel Kirby.
"It never occurred to Dara that she shouldn't do this because she was female, it wasn't easy for her crew or her to be the only female in a male environment, but she was excellent at [her job].
She loved it. Two weeks ago they brought the helicopter to Laragh to talk to kids, and Dara loved listening to the children and talking to them – as well as the hard, awful part of the jobs like searching for missing people, like the crew are doing now.
#Open journalism No news is bad news Support The Journal

Your contributions will help us continue to deliver the stories that are important to you

Support us now
"She loved it because she loved helping people. That sounds trite but it was true."
Niamh added that the support they've had from all over the world has been amazing, mentioning that the search and rescue crews have been a great support to her family.
"Yesterday morning, two of Dara's colleagues and friends came to the door to tell us the helicopter had crashed and that's all they knew. They stayed with us, they had flown with her, and they could not have been nicer to us and that support has been incredible."
When talking about the people that Dara has helped rescue over the years, she said that "it is a consolation to the family, but we have no regrets as far as Dara's [career is] concerned".
Whenever we spoke about the dangers involved, what they always say is 'we're trained'.
So when something happens, their training kicks in, the way the rest of us would panic. Of course there are risks, they said, but we're trained.
The search continues for the remaining members of Rescue 116, the Coastguard helicopter that disappeared shortly after helping in a medical evacuation off the coast of Mayo.
"We pray to god that they are recovered and recovered soon," Niamh said.
"We know that our wait was the most horrific time. When you don't know, when they don't have their loved ones there, that's an added nightmare, so we hope they are recovered quickly."
With reporting by Órla Ryan