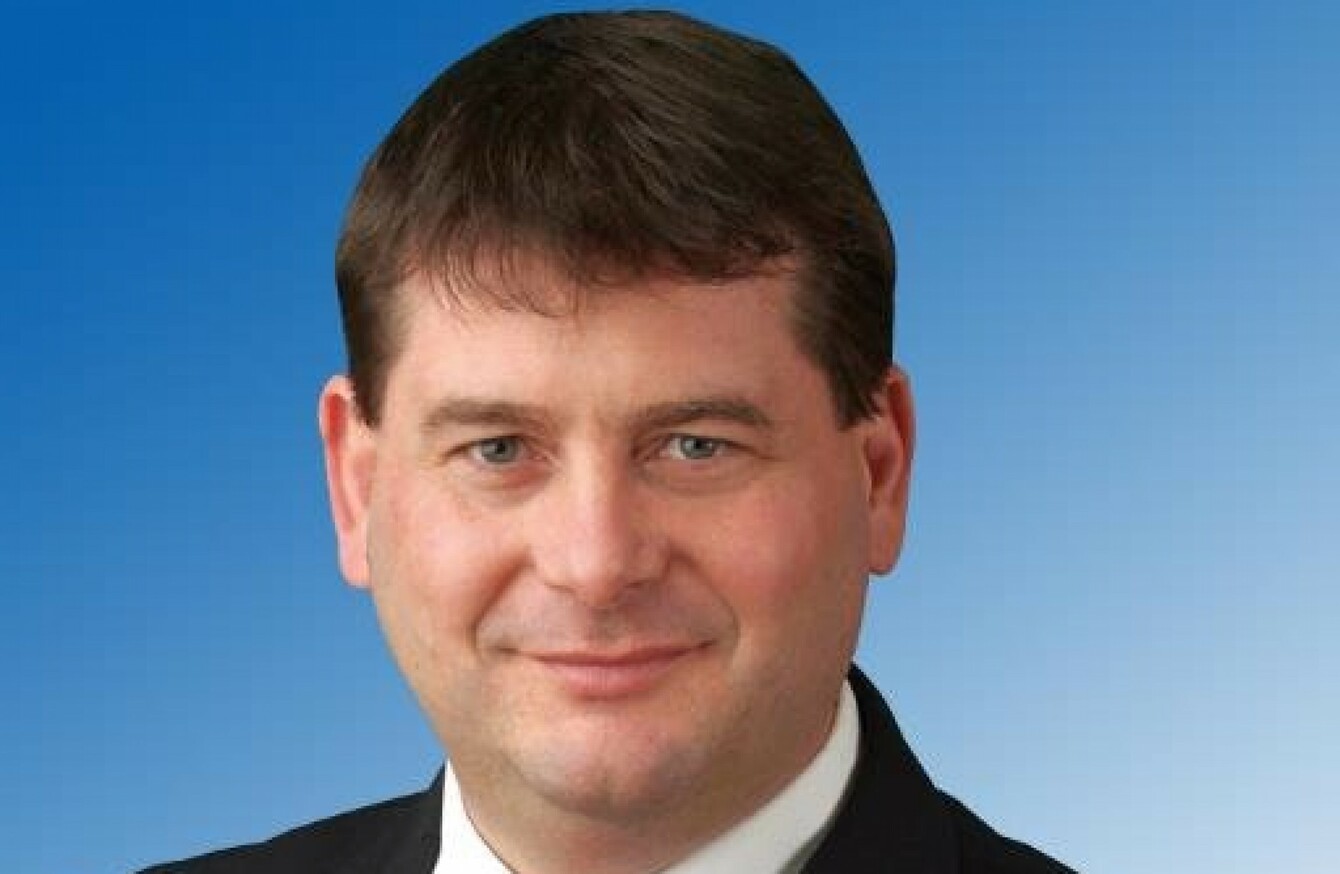 Dara Murphy
Image: Twitter
Dara Murphy
Image: Twitter
Updated Nov 30th 2019, 7:46 PM
FINE GAEL TD Dara Murphy has said he has been "compliant with rules" at Leinster House "at all times" as questions about his Dáil attendance record over the past two years have been raised in recent days.
It has emerged over the past week that Murphy has been largely absent from the Dáil as a result of a Brussels-based job with the European People's Party, the EU political grouping of which Fine Gael part.
The Irish Examiner reported earlier this week that the former junior minister was expected to announce his departure from the Dáil to take up a new EU role. 
Following this, there have been days of media reports about his attendance record and expenses claims.
In a statement this evening, Murphy said: "I wish to state that at all times I have been compliant with rules for attendance at Leinster House." 
He said he will continue to provide any evidence required to the appropriate authorities in relation to the matter. 
In 2018, Murphy was in the Dáil for less than half of the scheduled days and this year attended a third of Dáil sitting days. 
In his statement, Murphy defended his attendance at the Dáil in recent years. 
"I attended the required 120 days at Leinster House in 2018 and should achieve the requisite number for 2019 and will make the statutory return when due," Murphy said. 
He continued: "As a Minister of State, I was precluded under law from any other occupation. As a TD, I (and every other TD) can have another occupation. Many of my colleagues in Dáil Éireann do so – some colleagues have legal, medical, business, farming etc interests.
I have remained in the political environment. Fine Gael nominated me in 2015 as a European People's Party (EPP) Vice President and I was successfully elected. The EPP is the largest political group in Europe with more than 80 member parties.
Most Irish political parties have affiliation to a European political grouping and various members of the Oireachtas engage with their own groups in different capacities. In October 2017, I was elected as EPP European Election Campaign Director.
Murphy noted that "European elections and politics are very important for all the people of Europe and this is particularly the case for Ireland at this time in our history". 
"I would like to thank the Taoiseach, Fine Gael and the Government Whips' office for their support during these successful elections for our party grouping," Murphy said. 
'Trialled by media'
Speaking to reporters today at the Dublin Mid-West by-election count centre, Varadkar confirmed that he had spoken with Murphy earlier today. 
"The record shows that he attended the Dáil and was present in Leinster House for at least 120 days last year, and that's the amount required under law," Varadkar said. 
"He's willing to provide documentation and cooperate with any investigation that may be carried out, either by the Ethics Committee in the Dáil or by the Standards Committee," he said. 
He's not going to be trialled by media but he is willing to cooperate with any statutory investigation and he's willing to stand over the fact that he was present for at least 120 days.
Meanwhile, Justice Minister Charlie Flanagan was asked about the issue by Brian Dobson during RTÉ's TV by-election coverage this morning.
Flanagan said a number of questions had been raised "which are in the public interest".
Serious questions had been asked, he said, adding that it was "incumbent" on Murphy to provide responses. 
Flanagan said questions had emerged over matters of "considerable public interest" in coverage of Murphy's role.
Asked about the controversy in Cork today, Fianna Fáil leader Michéal Martin said Murphy hadn't been active as a TD locally for the last two years. 
Speaking to Cork's 96FM he said it was a serious issue that someone "can essentially just not perform for two years, take another job and I think people felt angry about that". 
Martin said coverage of the issue would increase "the amount of disaffection in politics generally".
With reporting by Daragh Brophy