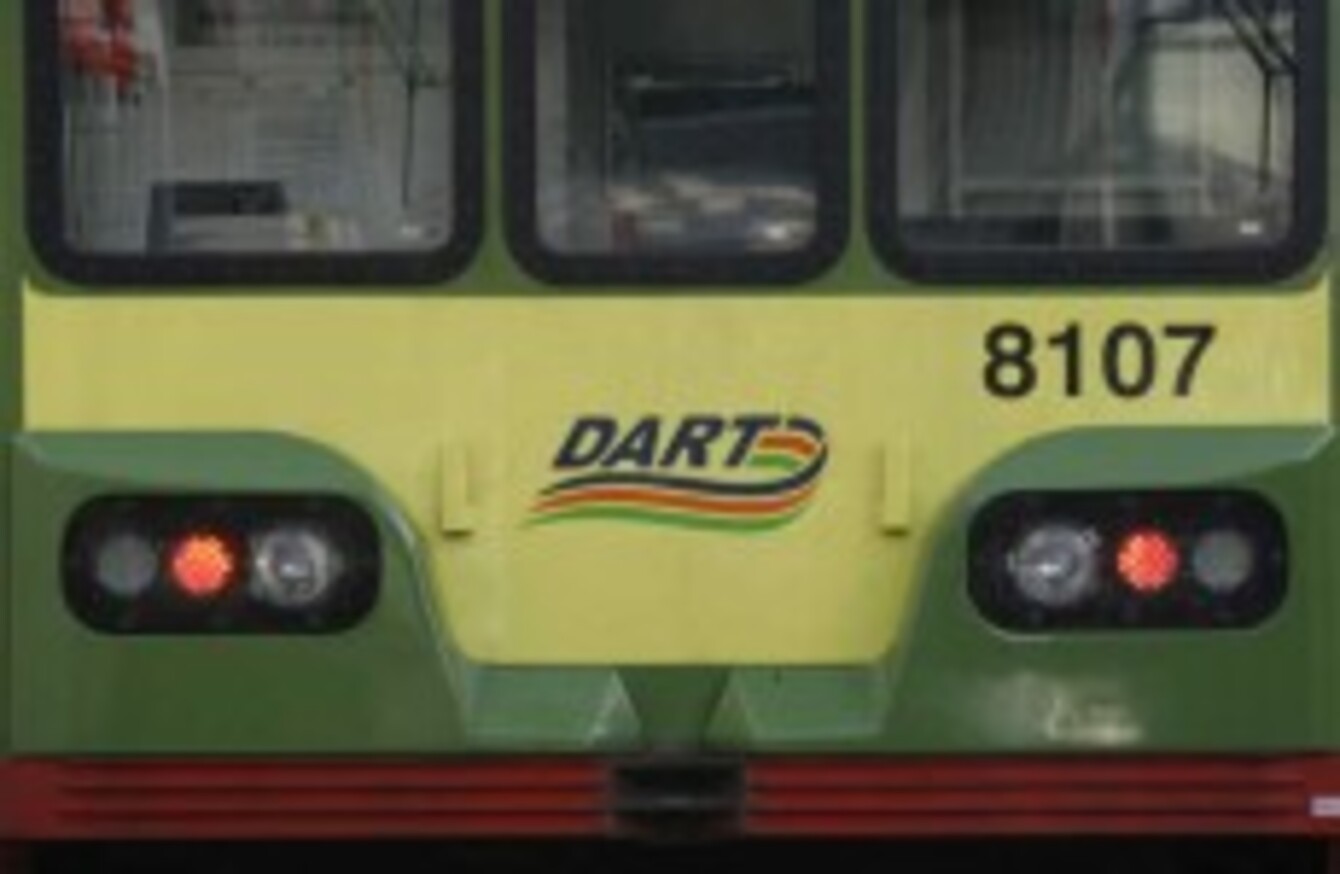 Image: Mark Stedman/Photocall Ireland
Image: Mark Stedman/Photocall Ireland
THE DART SERVICE between Grand Canal Dock and Sydney Parade is to remain closed for up to a fortnight – impacting commuter and DART passengers.
Iarnród Éireann has advised customers that the serious disruption to the southside DART services will continue into next week.
Currently, Iarnród Éireann estimates that services between Grand Canal Dock and Sydney Parade will not resume until 11 November.
However, it said that it will continue to provide updates through its website and Twitter account if this is not the case.
There will be no DART service along the line; services will run only between Howth/Malahide to Grand Canal Dock, and from Sydney Parade onward to Greystones. Southside services will run on a reduced frequency – around once every 30 minutes – as a result.
In the meantime, Dublin Bus will accept rail tickets for customers affected on all southside routes to and from areas on the DART line south of Grand Canal Dock.
The closure is due to flood damage near a bridge pier at the Dodder Bridge at the south end of the Lansdowne Road Station. Two large trees, which fell during last Monday night's torrential rainfall, were swept downstream by the River Dodder and were lodged under the bridge, causing debris to build up.
Commuter services from the north and west to Dublin have also been affected and trains will now terminate at Pearse, with Dublin Bus accepting tickets for passengers hoping to travel south of Pearse.
There are also disruptions for Rosslare/Gorey rail service passengers. Rosslare and Gorey services will operate Rosslare/Gorey to Bray, with bus transfers between Bray and Dublin Connolly.
Iarnród Éireann has apologised for the inconveniences caused to passengers.