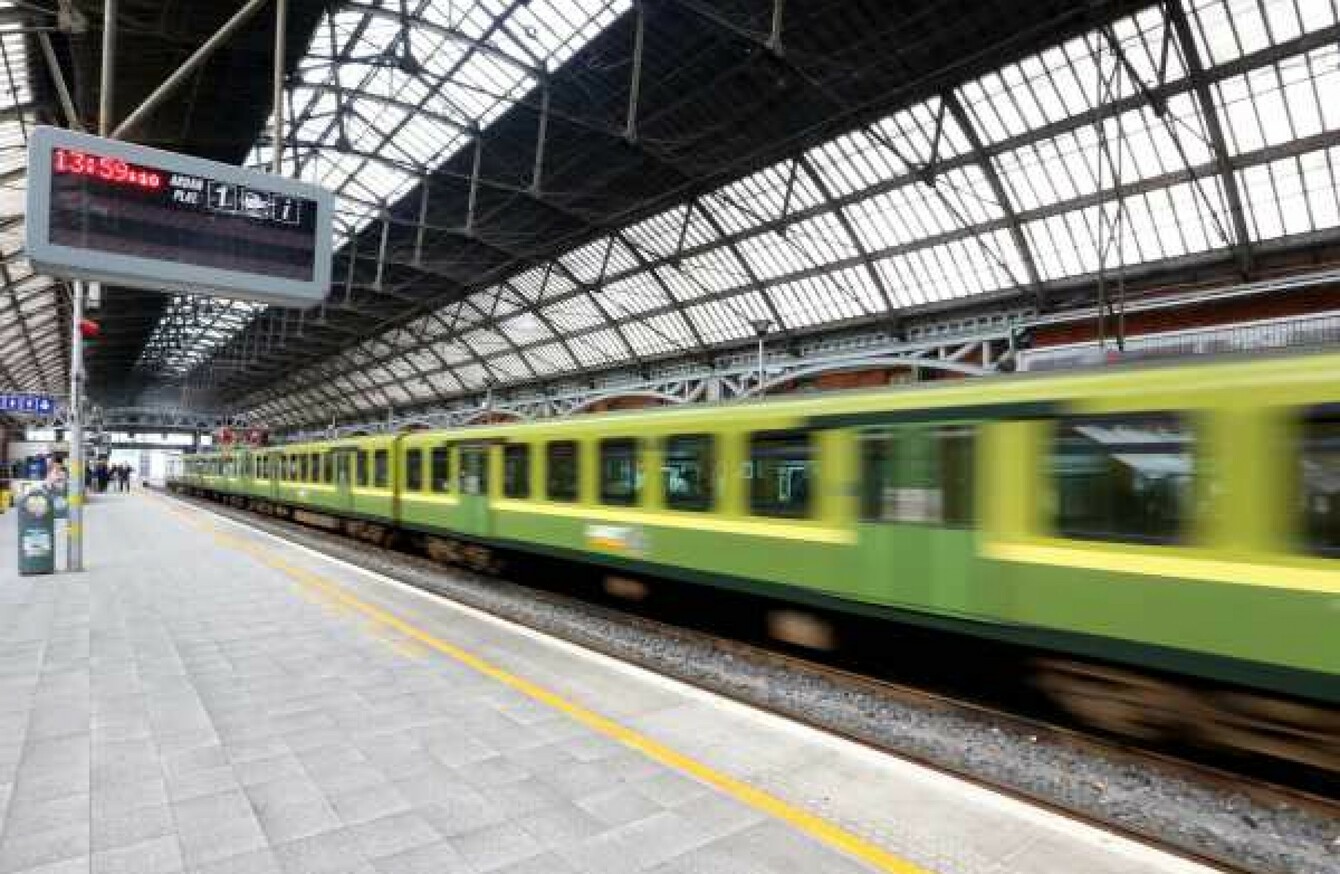 Image: Sam Boal/RollingNews.ie
Image: Sam Boal/RollingNews.ie
A NEW CONSULTATION process is underway that could see a big increase in the number of Dart services operating.
Public consultation has been launched for what would be a big expansion early next year.
It would see the intervals between services reduced from 15 minutes down to 10 minutes – meaning that commuters would be able to avail of six trains an hour.
Speaking about these potential changes, Minister for Transport Paschal Donohoe said that it would mean "less congestion on carriages at peak times and enhanced reliability, both of which will be welcomed".
Over the past two years passenger numbers have grown from 36.7 million in 2013 up to 37.8 million in 2014.
What else could change?
It has also been proposed that there be a shift in the weekday start time for the Dart service.
These changes would see:
The Malahide service, which currently starts at 6.30am, moved back to 5.50am,
The Howth service, which currently starts at 6.05am, moved back to 6am,
The Bray service, which currently starts at 5.40am, moved back to 5.35am. 
The new proposals also include changes to Irish Rail, and if successful passengers commuting from Dundalk and Belfast will see a shift in how frequently their trains operate.
The draft schedule includes changes to the timings of all services operating out of Connolly, although a lot of services will not see their frequency impacted.
What can the public do? 
The draft schedules are currently online and members of the public are able to view them on the Iarnród Éireann website.
Customers are able to submit forms expressing their views and proposing any further changes they would like to see made, which will be considered at a later time.
Draft schedule revisions for routes out of Heuston will be proposed in the New Year for Spring 2016.