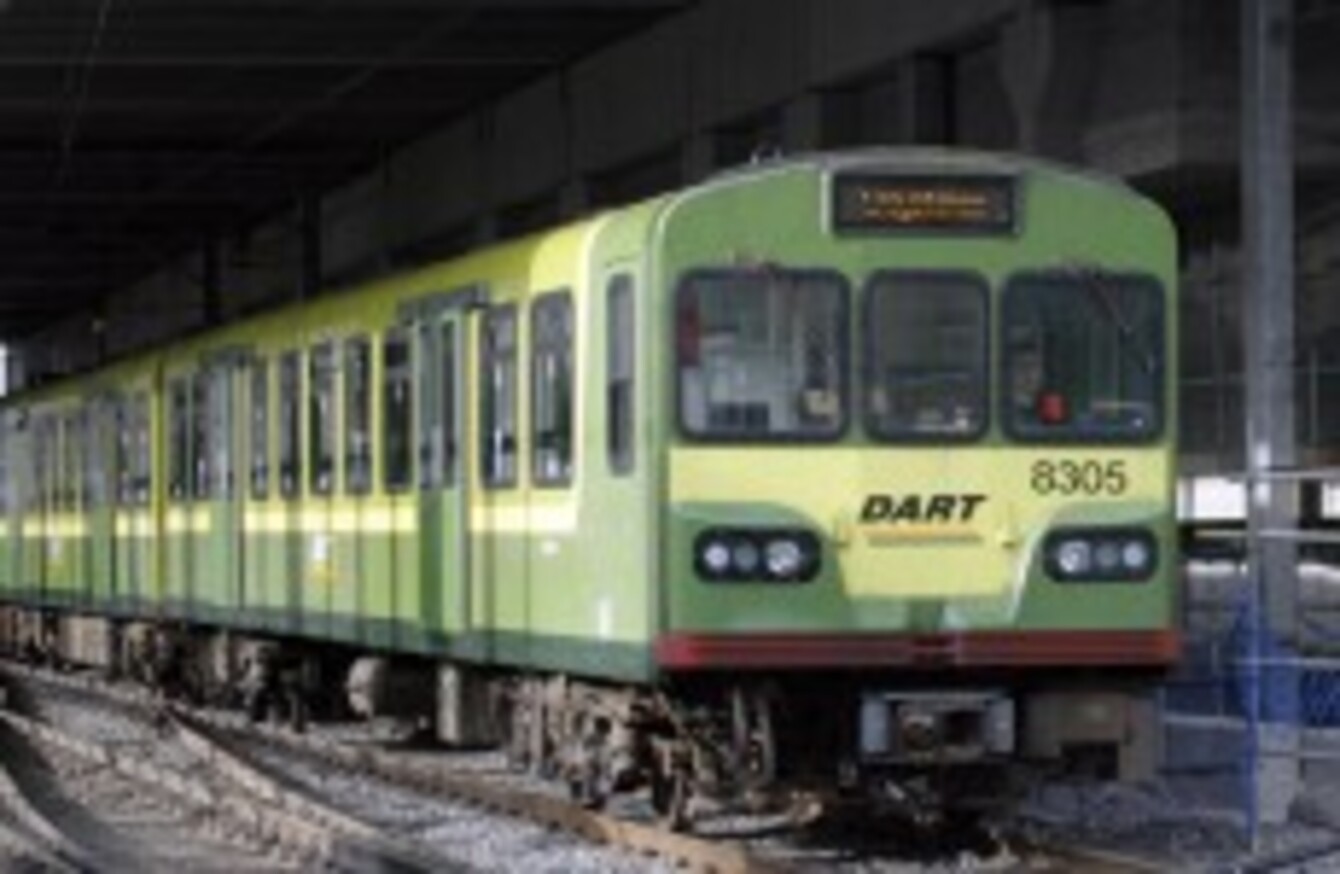 Image: Mark Stedman/Photocall Ireland
Image: Mark Stedman/Photocall Ireland
THE PARENTS OF a seven-year-old autistic boy were left "gobsmacked" last weekend when a used syringe, lodged down the side of the seat on a DART, became stuck in his finger.
The family were on their way to catch the Christmas steam train from Pearse Street Station in Dublin on Saturday when the boy put his hand down the side of his seat. When he pulled it back out, there was a syringe stuck in his finger, his father told TheJournal.ie.
"He had to get a series of tests in Crumlin Hospital because we don't know what was in it but there was blood in the syringe," he said. "We won't know now for six months what the situation is but he's on a course of injections against hepatitis B and hepatitis C."
'Like being stabbed'
The concerned father said that while he and his wife were "just devastated" when they saw the syringe hanging from their son's hand, it gave the seven-year-old himself a major scare.
"The slightest little thing feels like a mountain for him – a pin prick to an autistic child is like being stabbed," he explained.
He said his son does not "understand the repercussions it could have" and though doctors have said the liklihood of his having hepatitis is low, "no one knows what the outcome of it will be".
The boy's parents notified staff at Iarnróid Éireann as soon as it happened last Saturday and wrote to the company this week. His father said they will also be seeking legal advice on the matter.
Reviewing CCTV
In a statement to TheJournal.ie, a spokesperson for Irish Rail said it was obviously a very distressing incident for the young boy and his family and the company has been liaising with them since the incident.
We are reviewing CCTV both in terms of the incident itself, and to see if it can be identified when and by whom the needle was placed there. It does appear as if it was down the side of the seat completely out of sight.
They said there was an immediate check after the incident happened to ensure there was no other potentially harmful material hidden or visible on the train and "thankfully there was not".
"DARTs are cleaned thoroughly and regularly, including sides of seats to ensure that such incidents are prevented, so it may have been that the syringe was placed there earlier in the day while the train was in service," they added.