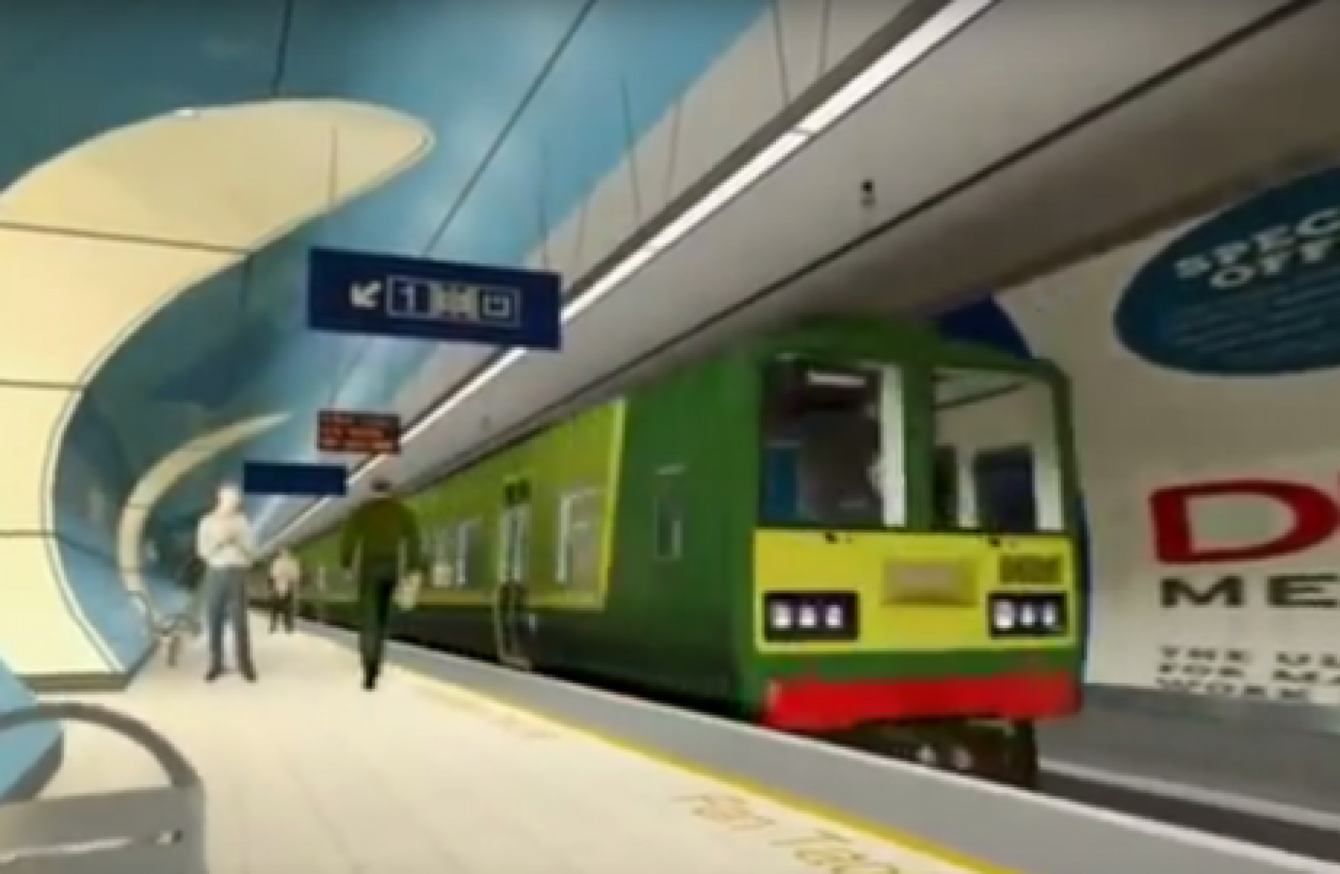 A computer render of the Dart Underground
A computer render of the Dart Underground
A PLAN TO build a four-to-seven-storey office building in Dublin has been rejected on the grounds that it would interfere with the Dart Underground project.
That is despite the project being shelved.
Maltese-registered company Rails Investment Ltd has applied to Dublin City Council for permission to demolish a warehouse it bought on Sandwith Street, located near Pearse Street, and construct a seven storey office block.
The site had been earmarked as a site for one of the main stations in the proposed Dart underground, a tunnel that was due to link all rail, Dart and Luas services in the capital.
However, Irish Rail was not able to buy the warehouse as it did not receive government funding for the project.
The Rails application was refused by Dublin City Council, but appealed to An Bord Pleanala. The board ruled that the plan would "contravene Policy MT4 of the current Dublin City Development Plan which seeks to promote and facilitate the provision of Metro, all heavy elements of the Dart expansion programme including Dart Underground (rail inter-connector) in order to achieve strategic transport objectives".
"The development as proposed is therefore considered to be premature pending the agreement of the requirements of Dart Underground and would, therefore, be contrary to the proper planning and sustainable development of the area."
The Dart Underground is a proposed railway line that would run under Dublin's city centre and would link all rail, Dart and Luas services in the capital. The 7.6km line would connect the northern track to Heuston Station and from there on to Kildare rail lines. It would potentially link Cork to Belfast.
However, in April the Irish Independent reported that the plan had been dropped in favour of new Dart stations in Cabra, Glasnevin and the Docklands.