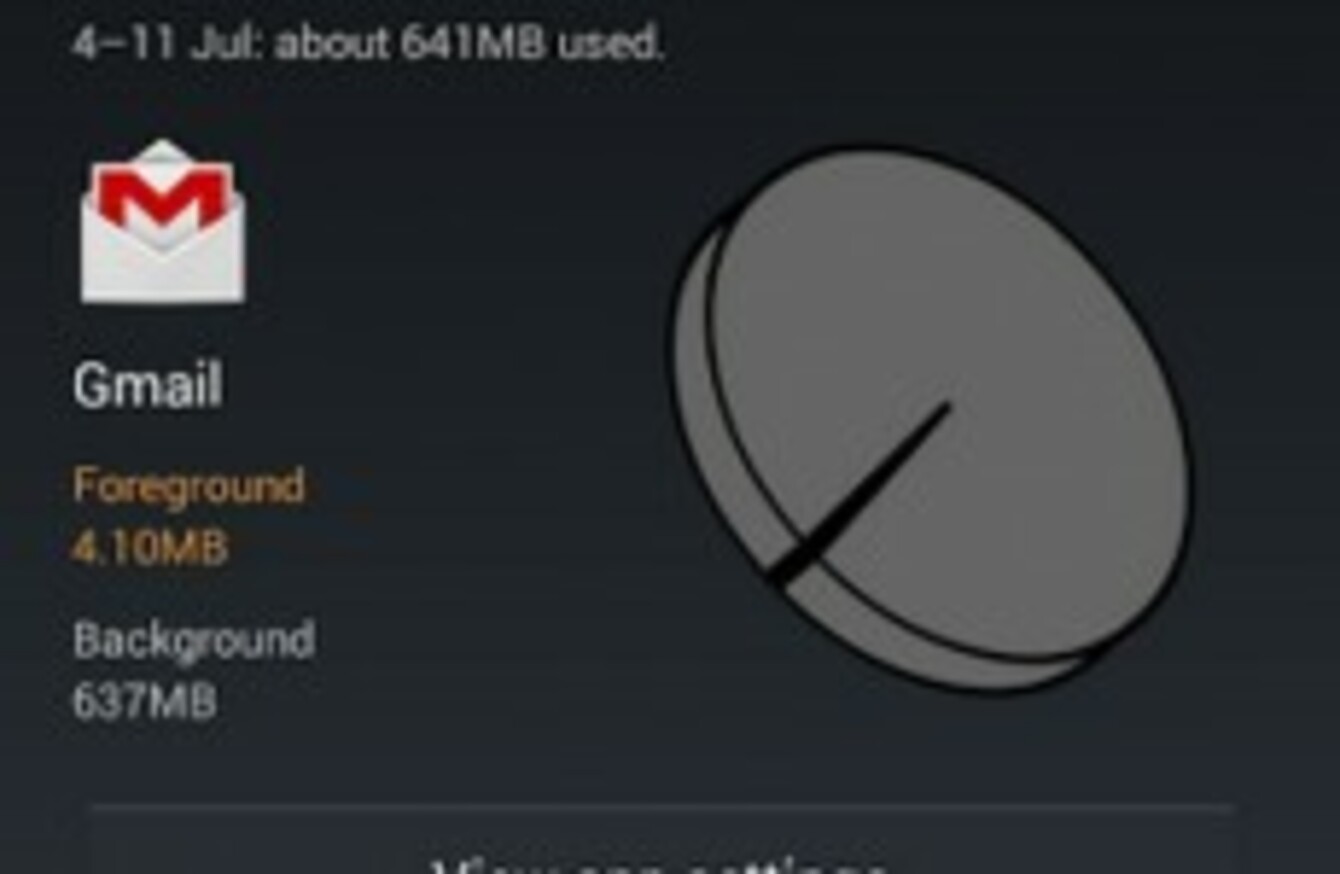 Image: Android
Image: Android
GOING OVER YOUR data limit is never a fun experience. With apps requiring more data and phone providers keeping data caps at the same level, it means that you need to be careful about how you use your mobile data.
While there are measures you can take that will help reduce the amount of mobile data used, knowing how much is used for each app is always a start. Here's how to keep things in check.
iPhone
The least straightforward of the three main OS platforms, you can check to see how much data is used, but you can at least see how much mobile data is going towards which apps.
All you need to do is go into settings > mobile and scroll down to see all of your apps that require mobile data. Here you can toggle whether you want these apps to use mobile data too. All apps are listed alphabetically so you will have to do a little bit of research to see which ones use the most data.
Also, if you scroll further down, you can access System Services which shows you how much data is used for traditional services like messaging, push notifications, sync and software updates.
Essentially, you will either need to keep a note of how much data you use on a monthly basis, by resetting the statistics, or downloading a third-party app that will do the hard work for you.
Some apps worth checking out are DataWiz (free), DataMonitor (Free) DataUsage (€0.89) or DataMan Next (€1.79), both offer a different approach to the same task.
Android
A more straightforward experience thanks to it having its own data usage service in settings. Not only can you monitor how much data each app is using, you can also set limits to how much data is being used
You can set both a data limit warning, telling you when you're getting close to the cutoff point, and the actual cut-off point so you don't end up racking any unnecessary bills as a result.
Windows Phone 
Similar to Android, tracking your data use is rather easy on Windows Phone. Data Sense works similar to Android's data tracker except for some major differences.
You can choose what data contract you're using, pre-pay or monthly options, and enter the data limit and dates that match your plan.
It allows you to restrict background apps automatically so you're only using data when you're using an app.
You can adjust the amount of data downloaded when you're browsing a web page.
You can choose a manual option (compressing images slightly or a lot), or set it to automatic which lets the phone decide the best course of action depending on how close you are to hitting your data plan limit.