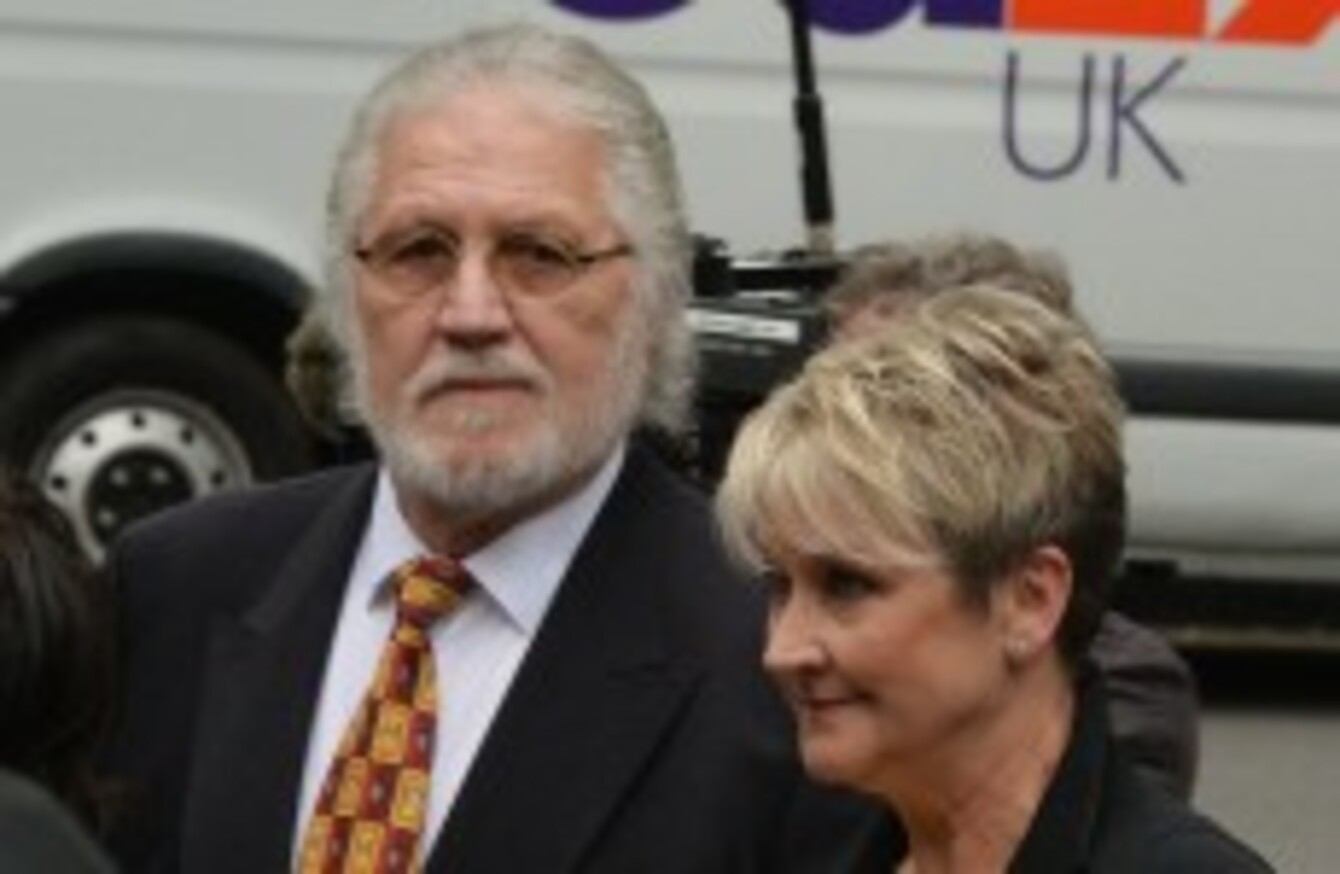 Image: John Stillwell/PA Wire/Press Association Images
Image: John Stillwell/PA Wire/Press Association Images
FORMER BBC RADIO DJ Dave Lee Travis has been handed a three month suspended sentence for indecently assaulting a TV personality.
The former Radio 1 star was found guilty of cornering the woman in a corridor of a BBC studio in 1995 and squeezing her breasts.
Sky News reports that when the sentence, which will be suspended for two years, was handed down, Travis looked down and said "Thank you, Your Honour".
He hosted the breakfast show on BBC Radio 1, Britain's main pop music station, between 1978 and 1980.
That slot, and his bearded appearance, led to him being nicknamed "The Hairy Cornflake".
Travis's victim told the court during the trial that he got a "weird sexual thrill" as he indecently assaulted her.
She said Travis approached her in the corridor of a BBC television studio where she was smoking and commented on her "poor little lungs", before he squeezed her breasts.
She said the assault was "unbelievably weird" and he had an "intense stare".
With reporting from AFP