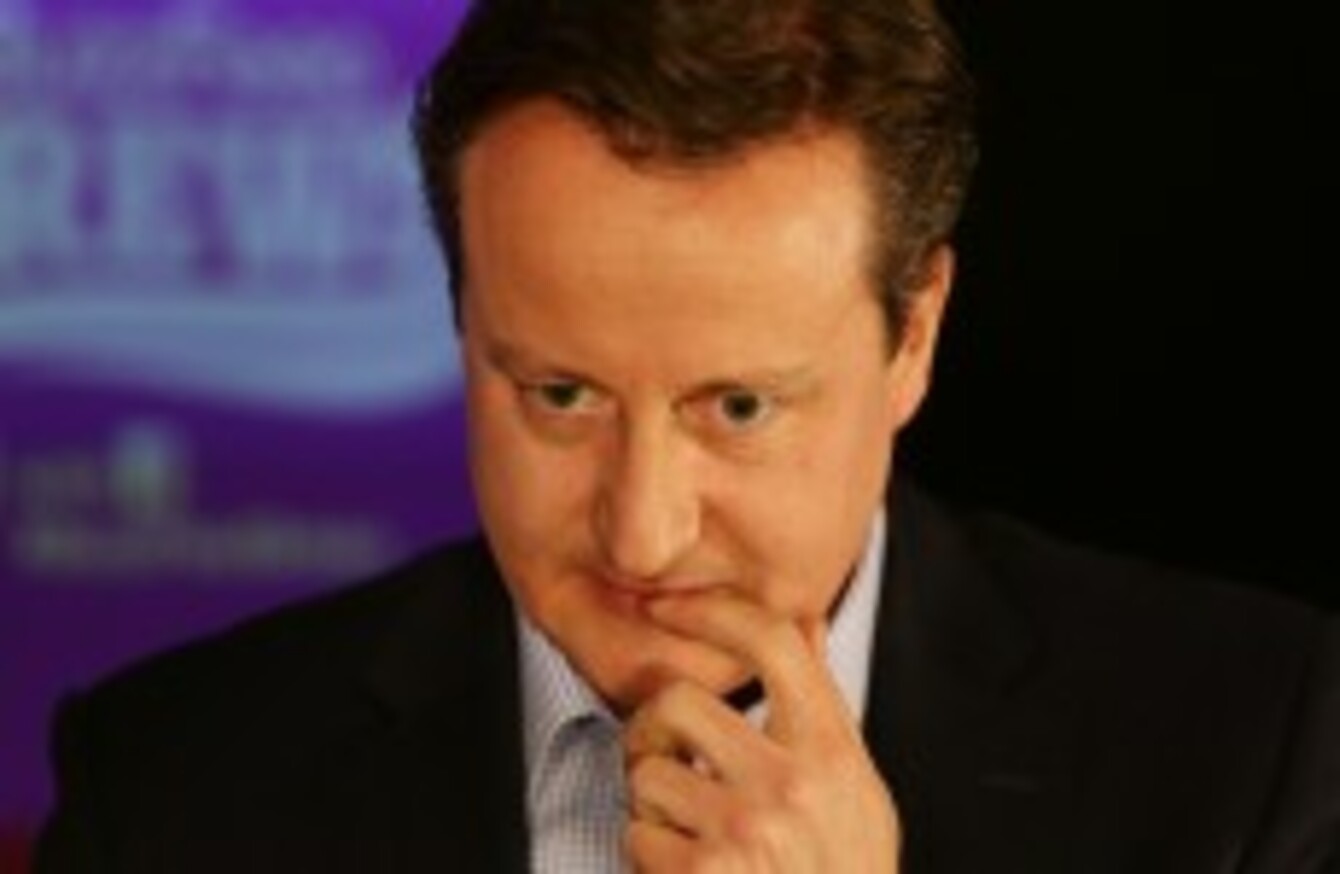 David Cameron
Image: Yui Mok
David Cameron
Image: Yui Mok
DAVID CAMERON HAS been criticised for his proposal to make weight-loss programmes a condition for receipt of sickness benefits for obese people.
If re-elected in May, the British Prime Minister said he will reduce the country's benefits bill by £12 billion. The Conservatives are considering reducing payments worth about £100 (€140) a week for those they consider could do more to help themselves lose weight.
Cameron has asked Professor Dame Carol Black, an adviser to the British Department of Health, to examine whether it is appropriate to withhold benefits from those who refuse assistance.
The Lancet Diabetes & Endocrinology Journal has hit out at Cameron's proposal, describing it as "ethically and financially questionable".
An editorial in the medical publication said that interventions for obesity "could include diet and lifestyle changes, but the evidence shows that these have low long-term success rates".
The only treatment for obesity that has been proven to be successful for substantial long-term weight loss and improved quality of life in a high proportion of people is bariatric surgery. Requiring people to undergo a major surgical procedure as a condition of receiving benefits seems far from ethical.
The editorial goes on to state that the costs of such a scheme might actually increase public spending due to the high costs of both delivering treatments and monitoring compliance.
"The number of people claiming sickness benefits with obesity as the primary reason for the claim is actually very small (only 1,780 people as of May 2014) when considered in the context of the roughly 2.5 million people claiming these benefits in total."
The column recommends that funds be spent on benefits such as "universal free access to leisure facilities, investment in healthy outdoor spaces, and public health education about healthy diet and lifestyle".