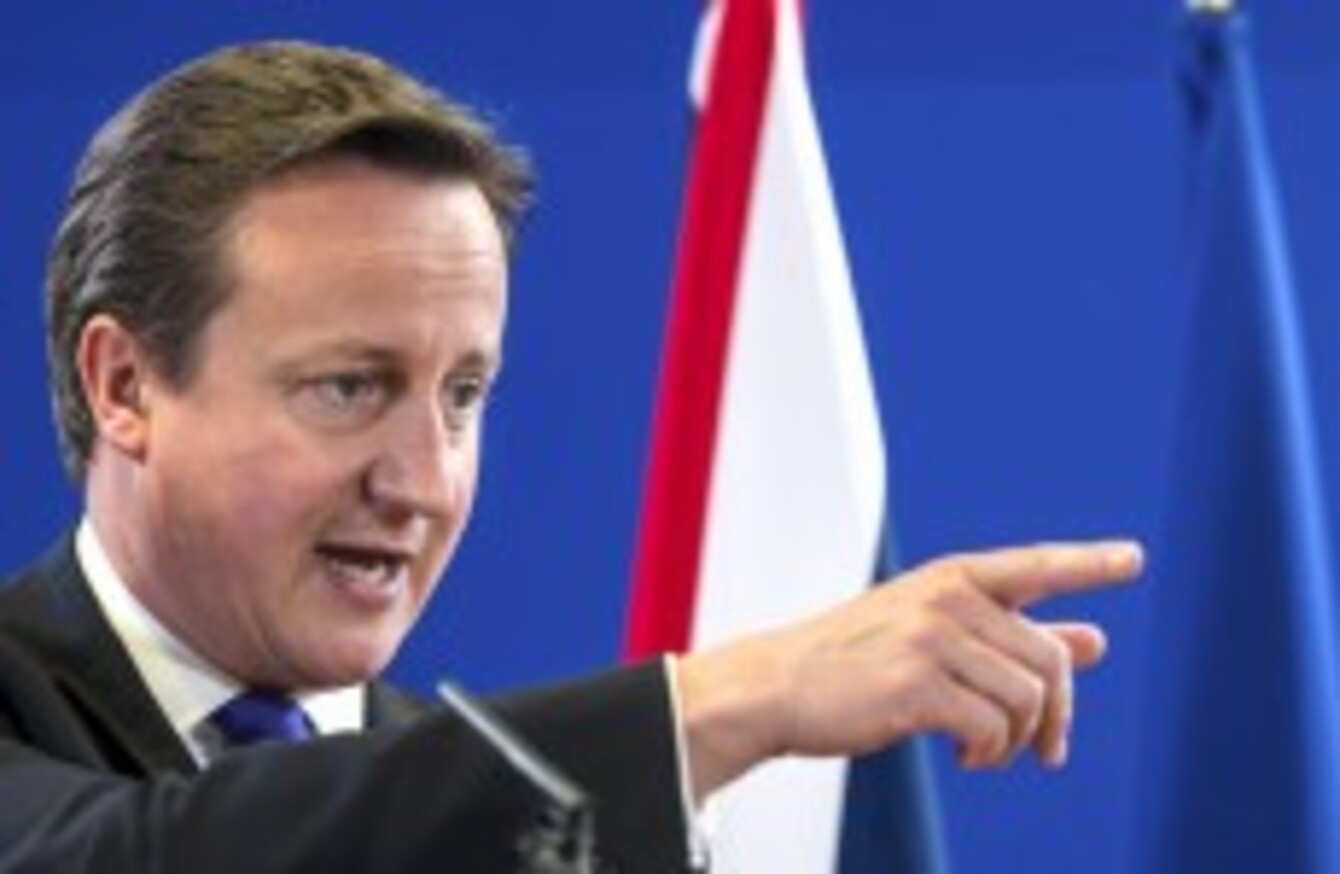 Image: AP Photo/Geert Vanden Wijngaert
Image: AP Photo/Geert Vanden Wijngaert
BRITISH PRIME MINISTER David Cameron has signalled that he may hold a referendum on Britain's membership of the EU.
Cameron also criticised the previous Labour government for not holding a referendum on the Lisbon Treaty and said that the British people should be asked before power is devolved from Britain to Brussels.
"We need to be absolutely clear about what we really want, what we now have and the best way of getting what is best for Britain," he wrote in an article in today's Sunday Telegraph.
He stressed that while "leaving would not be in our country's best interests… the fact is that the British people are not happy with what they have, and neither am I".
He criticised the excess cost, bureaucracy, and "meddling in issues that belong to nation state or civic society or individuals" associated with the EU.
"Whole swathes of legislation covering social issues, working time and home affairs should, in my view, be scrapped," he wrote.
Members of Cameron's party have been repeatedly calling for a vote on EU membership in recent weeks.
However the Liberal Democrats, the Conservative party's coalition partners in government, are strongly pro-Europe and are likely to oppose such a referendum.
His comments were echoed by foreign secretary William Hague who said this morning that there could be a "very powerful" case for a referendum once it becomes clear how the EU will develop after the ongoing economic turmoil.