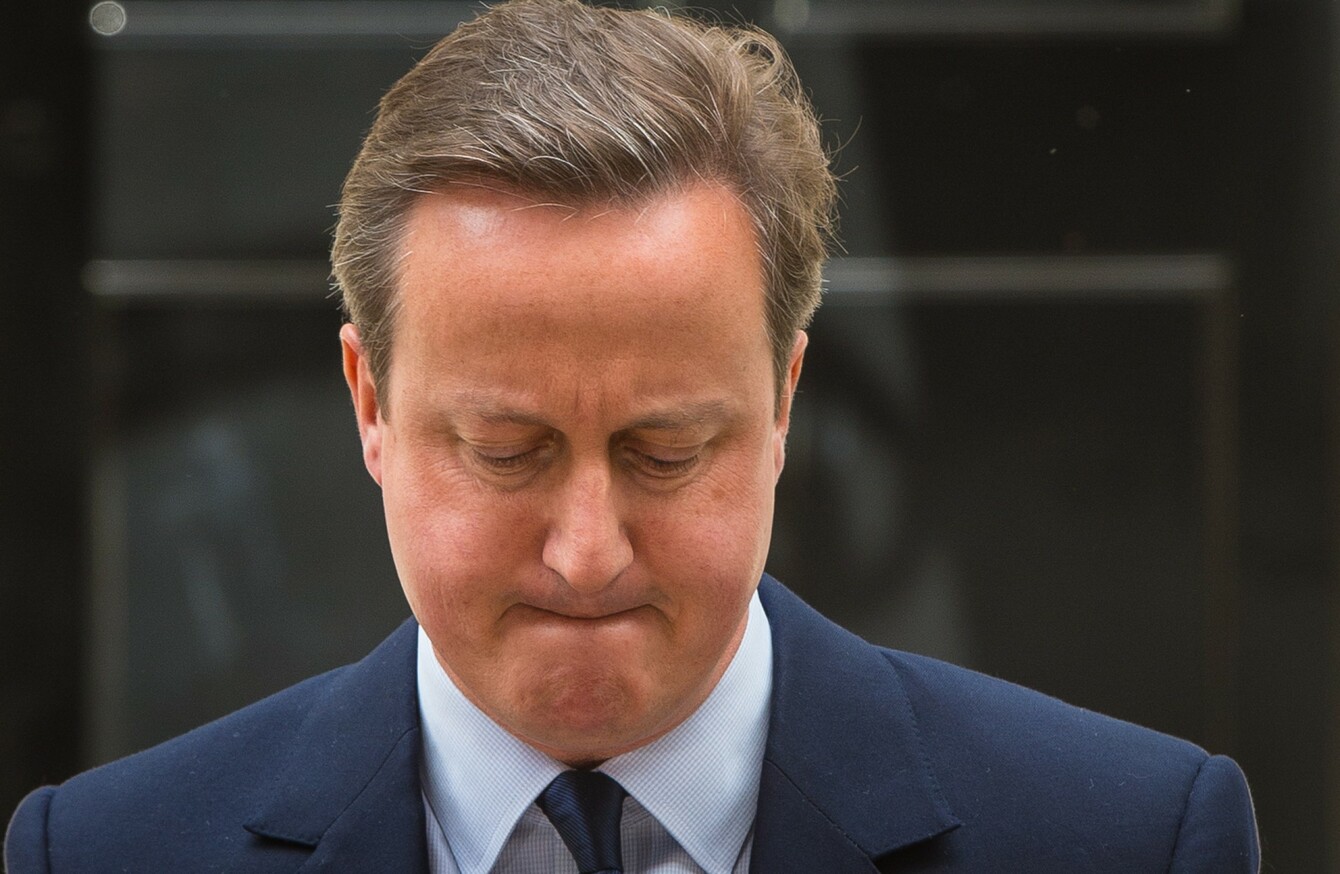 Image: Dominic Lipinski/PA Wire
Image: Dominic Lipinski/PA Wire
DAVID CAMERON IS resigning  as Prime Minister of the United Kingdom.
He announced his resignation just after 8.20am this morning, hours after the UK voted to leave the European Union.
Cameron said that he will serve as interim prime minister until a new prime minister is in place.
"I'm very proud to have been Prime Minister of this country for six years," he told a press conference outside 10 Downing Street.
The Conservative leader said that there can be "no doubt" about the referendum result, after the electorate voted by 51.9%to 48.1% to leave the EU.  Cameron called the referendum, but had campaigned for the UK to remain.
"The British people have voted to leave the European Union and their will must be respected," he said.
I do not think it would be right for me to try to be the captain that steers our country to its next destination.
"I fought this campaign in the only way I know how – to say directly and passionately what I think and feel. Head, heart and soul. I held nothing back."
Cameron said that he will leave it to his successor to trigger the formal process for Britain to leave the European Union.
He pointed to the achievements during his time in office, including the introduction of same-sex marriage and "restoring Britain's economic strength".
Cameron told reporters that the new leader should be in place by the Conservative party conference, which is held in early October. 
The early favourite to replace Cameron is former London mayor Boris Johnson, who campaigned for the Leave side.