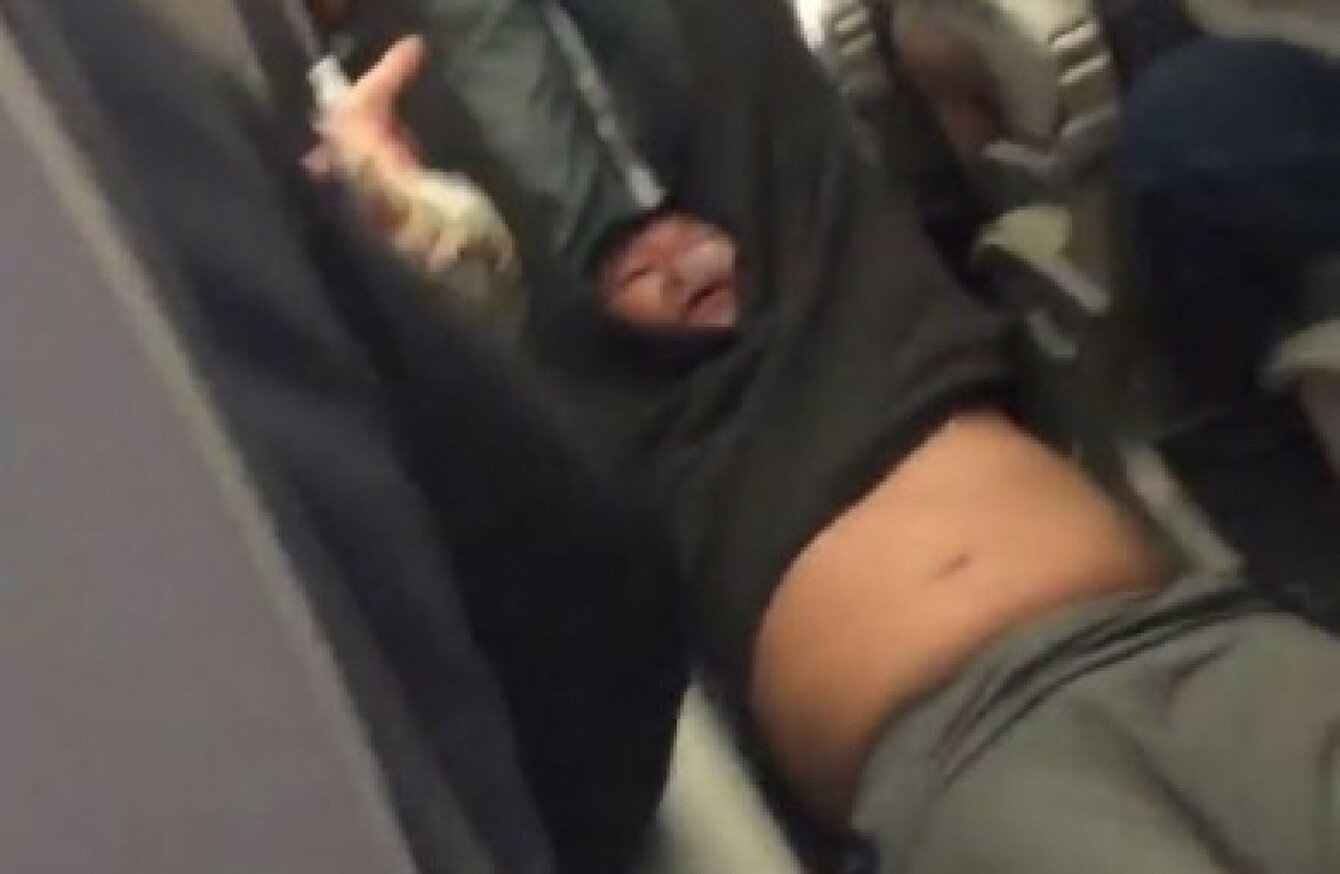 Image: Twitter
Image: Twitter
UNITED'S WIDELY CONDEMNED violent removal of a passenger from a flight was a "system failure" and no employees will lose their jobs as a result, United Continental chief Oscar Munoz said today.
"It was a system failure across various areas, so there was never a consideration for firing an employee or anyone around it," Munoz said on a conference call.
United has been under fire since video went viral showing security personnel dragging battered and bloodied passenger David Dao off an overbooked Chicago flight to make room for an airline employee.
Munoz again apologised for the incident as he opened the quarterly earnings conference call with investors today.
"We've always thought to repay our customers' trust with the highest quality of service and deepest level of respect and dignity," Munoz said. "We are and will make the necessary policy changes to ensure this never happens again."
The incident stoked global outrage and talk of boycotts on social media, although some analysts think it will not significantly affect United's financial prospects.
Source: Storyful News/YouTube
Investment research firm Morningstar said: "The flight 3411 incident, while undoubtedly a public relations disaster, will most likely not materially affect United's medium- to long-term financial and operational performance".
Airline executives said it was too soon to see any effect of the incident on leisure travelers, or on travelers from China, where the controversy sparked especially sharp criticism because of Dao's Vietnamese ethnicity.
United President Scott Kirby said some of the airline's corporate clients had "appropriate questions" about the incident.
"We feel like we've managed that pretty well and our corporate accounts are largely supportive," Kirby said. "They want us to fix this… But they believe in us and believe that we will get this fixed."
United already has announced some policy changes such as no longer having law enforcement remove customers from flights and requiring employees to sign in at least 60 minutes before the flight.
While no United employees will face sanctions, the incident did lead to the suspension of the three police officers, who work for the Chicago Department of Aviation, a city-run agency.
One of these officers was the one who forcibly ejected Dao from the plane.