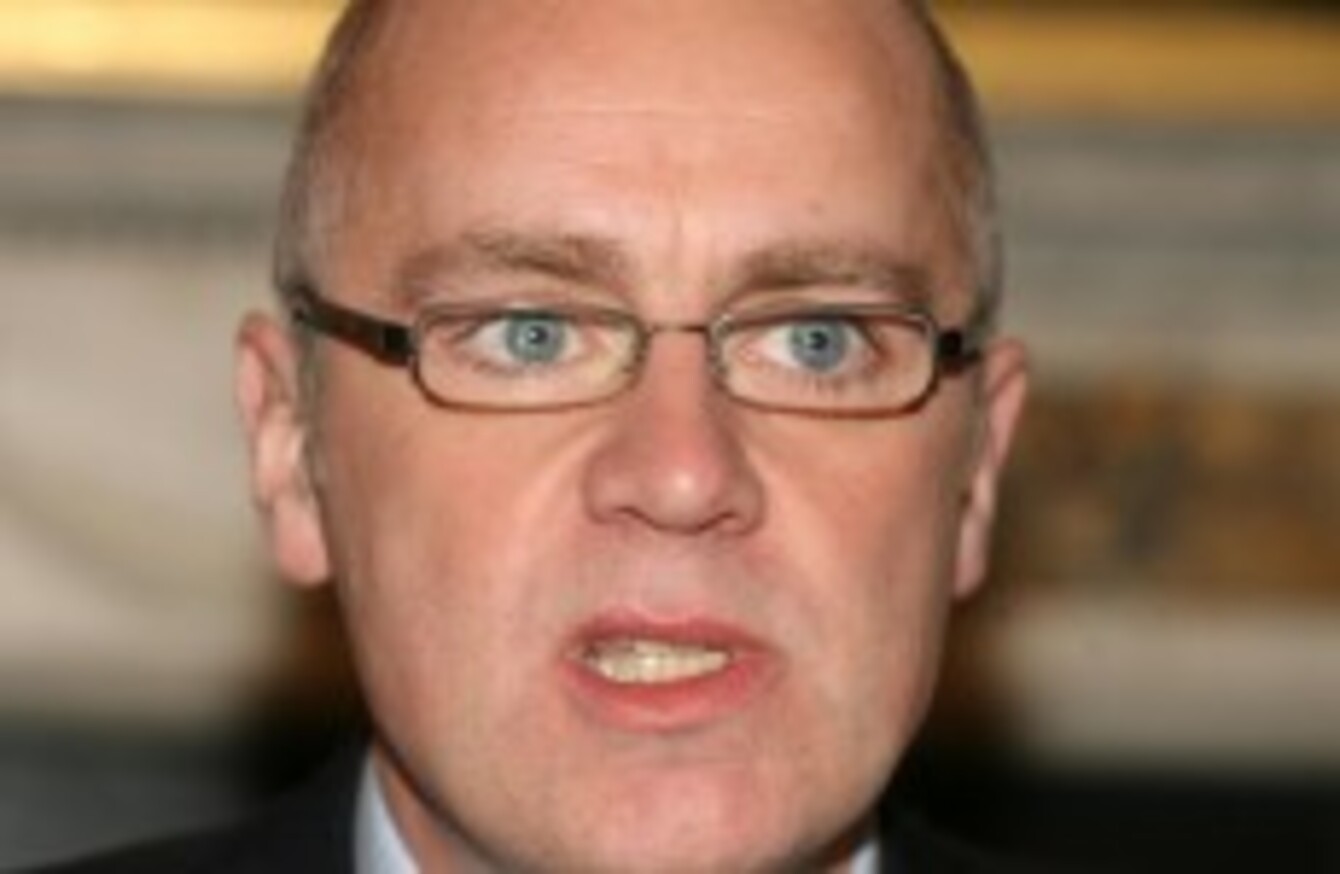 Updated at 2.30pm
THE BANKING INQUIRY has been advised that David Drumm should not be allowed give testimony to the committee via video link, as he had requested.
The former Anglo CEO has already provided a written statement to the inquiry, and was also asked to attend in person this Wednesday to give evidence in person.
A number of committee members have expressed their strong opposition to Drumm being allowed to speak to the inquiry from the US in recent days. Others said they would wait to see what the legal advice said.
The inquiry's own legal team has advised that Drumm should not be allowed provide his evidence remotely.
Members have also been told by the DPP that she would make an application to stop them going ahead, if the committee attempts to have Drumm testify via video.
The committee will meet in private session tomorrow afternoon to discuss the legal advice provided today.
Flouting authorities 
A file on David Drumm was given to the Director of Public Prosecutions by the Garda Bureau of Fraud Investigation and the Office of the Director of Corporate Enforcement in 2011.
However Drumm refuses to cooperate with gardaí and will not return to Ireland.
In a strongly-worded statement on Friday, Fianna Fáíl's Michael McGrath – a member of the committee – said allowing the video testimony to go ahead would be a grave error.
"I will not support or play any part in such an exercise," the TD warned.
Other committee members have also voiced their concerns. Also speaking on Friday, Taoiseach Enda Kenny said Drumm should cooperate "fully and completely".
It emerged at the weekend that the testimony of the former Anglo boss is expected to contradict that given by former Taoiseach Brian Cowen.
The Irish Times reported on Saturday that Drumm is expected to say Cowen was lobbied by the bank at at dinner in April of 2008. Cowen told the committee it was purely a social event, and that no business was discussed.