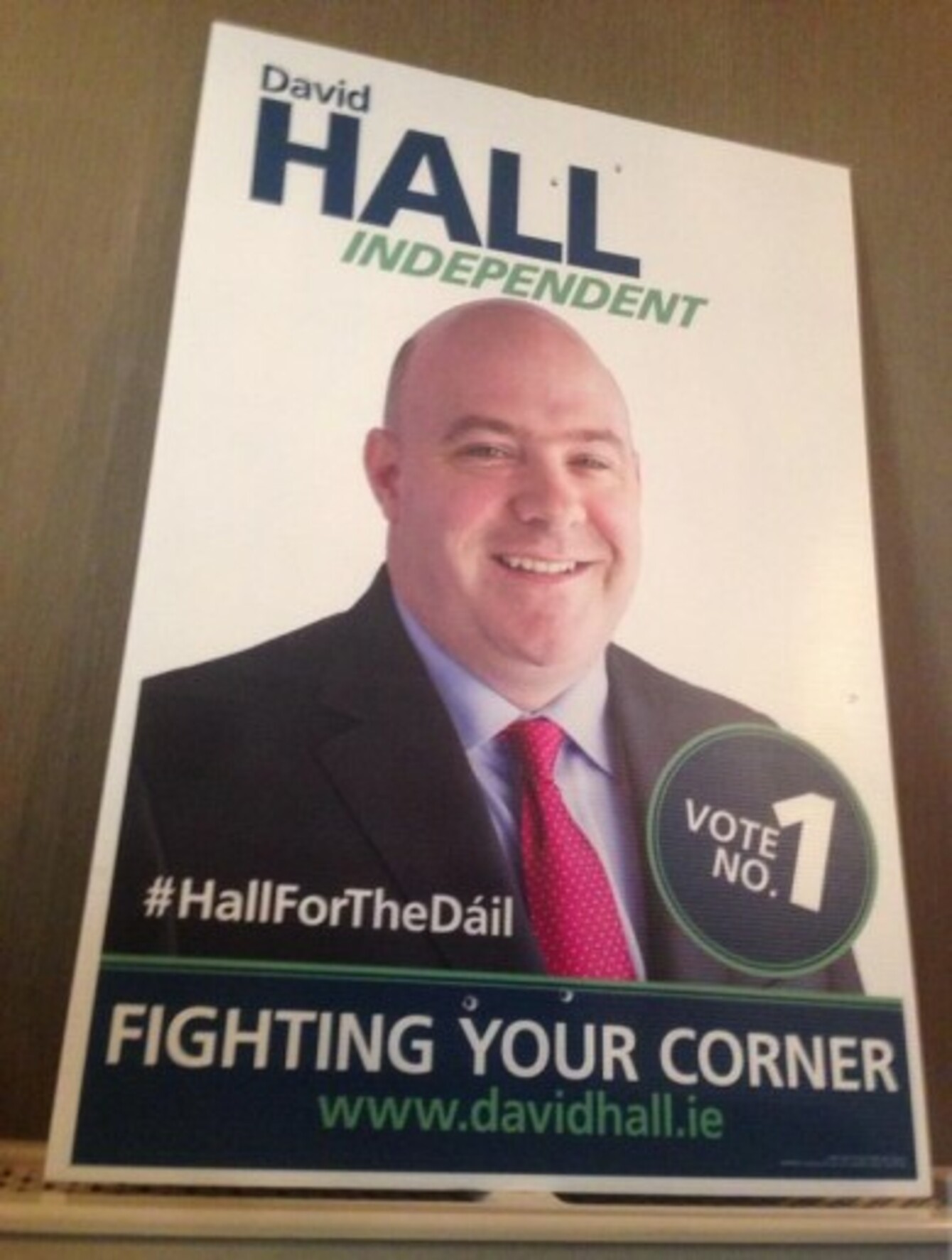 Image: Hugh O'Connell
Image: Hugh O'Connell
Updated 19.55
A CANDIDATE IN the Dublin West by-election says he won't let a blackmail scandal detailed in today's Sunday World deter him from canvassing.
David Hall, best known for his work as a mortgage debt campaigner, said the matter was now being investigated by the gardaí.
The extortion attempt centres around a video clip of Hall, filmed in a Dublin city centre casino in 2007.
The clip, shot on a mobile phone, shows Hall saying "everyone should have one". Asked what he means, he says "blacks".
Speaking to TheJournal.ie this morning, Hall said the five-second video he had been shown by the Sunday World reporter opened with a voice asking him to repeat a comment he had made — the above exchange then followed.
Repeating the account of events given to the paper, he said the clip was taken completely out of context, and that the conversation was "banter between friends".
"The man I was engaged with is a friend of mine I would have known for years," Hall said.
This is not a statement in any way, other than banter.
Hall said he had initially received phonecalls demanding €10,000 for the video to be handed over. He said texts and Facebook messages had also been sent attempting to blackmail him.
Hall visited Blanchardstown Garda Station on Friday to make a statement on the issue, and said he expected gardaí to make contact regarding the texts and Facebook messages in the coming days. He said he didn't have a copy of the video, and could only comment on the section he'd been shown by the Sunday World reporter.
"As the report says, I made available a gentleman who provided evidence of blackmail which will be passed on to the guards," Hall said, referring to the texts and social media messages.
He said he had also offered the name of the man he had been engaged with in the casino clip, "a Sri Lankan man – a friend of mine for years" and that the men remained available to corroborate his version of events.
Hall also said the video appeared to have been edited.
Support
The campaigner has gained prominence over the last number of years for his advocacy on behalf of those struggling with their mortgage repayments. He founded the Irish Mortgage Holders Organisation and was previously involved with New Beginnings.
Hall is from the constituency — having been born in Blanchardstown and currently living in Castleknock. He was previously a member of Fianna Fáil and was close to former minister Brian Lenihan, but resigned from the party after the onset of the financial crisis.
He said he had been contacted by a number of supporters this morning, and that the incident had only served to "galvanise" his team.
"I was told politics was nasty this just proves it," Hall said.
People are now looking for a new type of politics. Many people will understand what this is — coming ten days before election day.
Hall's campaign has been supported by a number of high-profile politicians, including Luncinda Creighton, Shane Ross and Peter Mathews.
He said he had a number of texts and calls of support from friends, family and "a number of TDs" so far this morning, adding that he was heading to canvass outside masses in the constituency.