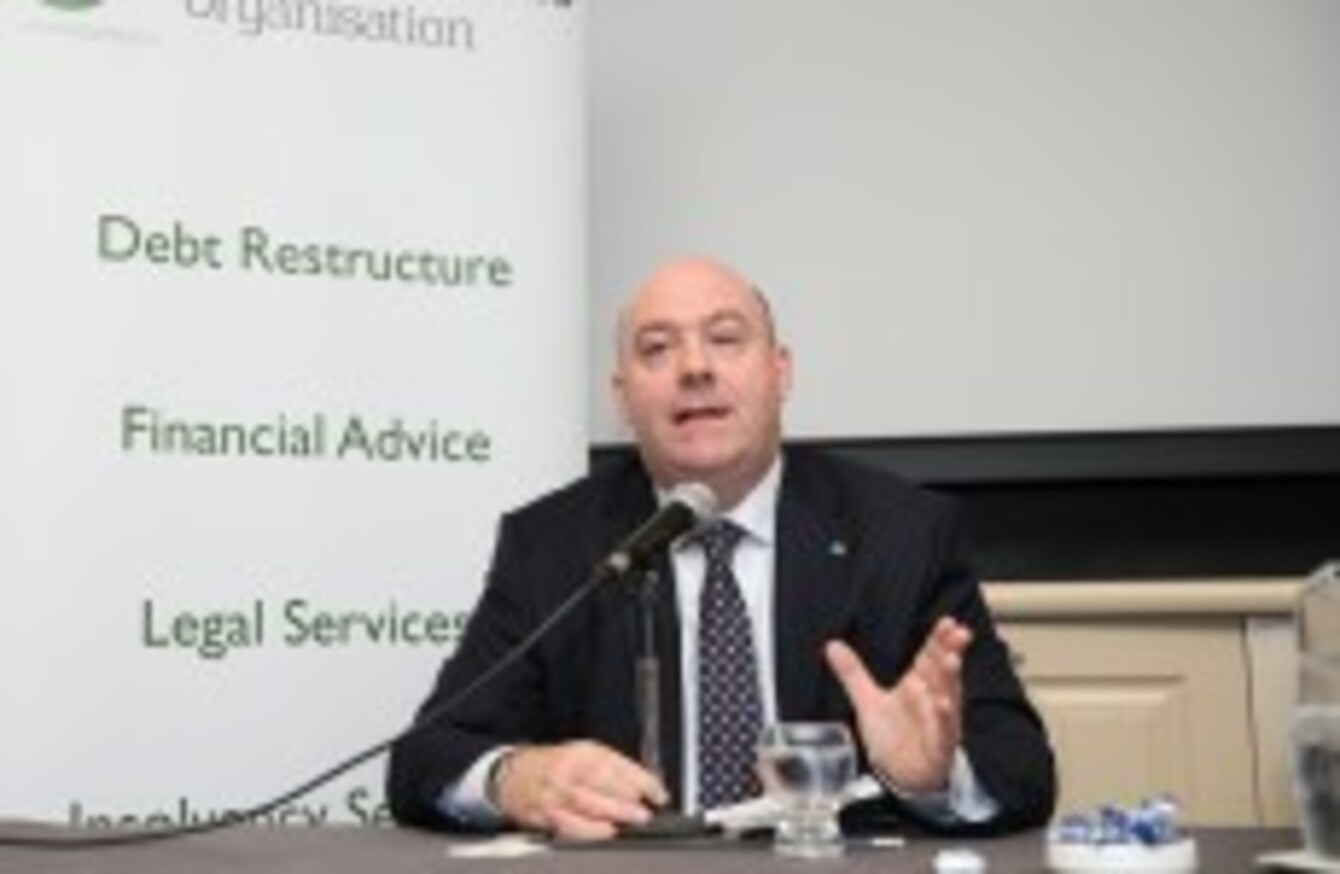 David Hall
Image: Photocall Ireland
David Hall
Image: Photocall Ireland
MORTGAGE HOLDERS ADVOCATE David Hall has said that reports that he is to run in the Dublin West by-election are premature, but that he is "considering" a move.
Hall is from the constituency, having been born in Blanchardstown and currently living in Castleknock. He feels that an independent should fill the seat vacated by the resignation of Patrick Nulty.
"I'm considering it," Hall told TheJournal.ie today.
"It's only a couple of days since Patrick Nulty resigned and an unexpected vacancy has arisen. I was asked the question would I be interested in running and the answer is clearly yes."
Hall came to prominence as one of the founders of the Irish Mortgage Holders Organisation, which advocates for those in mortgage arrears. He says that that experience, along with running Lifeline  Ambulances makes him a good candidate.
"I believe my track record will show that my work for those in difficulty, whatever that may be, can be turned to help those in the constituency.
I'm not a politician, I'm not into talking politics or waffling political speak. I will straight talk, which has been blunt on occasion.
"My thinking is that there are two government ministers in the constituency as well as a party opposition TD. I think now chance for Dublin West to have an independent voice with a track record of doing, not talking."
Hall says that he is looking at the blueprint of the likes of Stephen Donnelly, Shane Ross and Catherine Murphy as inspiration, saying that those independents prove that good can be achieved by those out on their own in Leinster House.
With Hall's profile and a wide-open constituency race, he would seem like an attractive prospect for parties. But he says they would be wasting their time.
"I don't think any of the parties quite match my views. I don't think any of them have bathed themselves in glory on helping people who are unemployed, disadvantaged or in debt.
They'd be wasting their time and mine if they approached me.
Hall says that he is now "75% in favour" of running, but says that his decision will be made in the coming months.