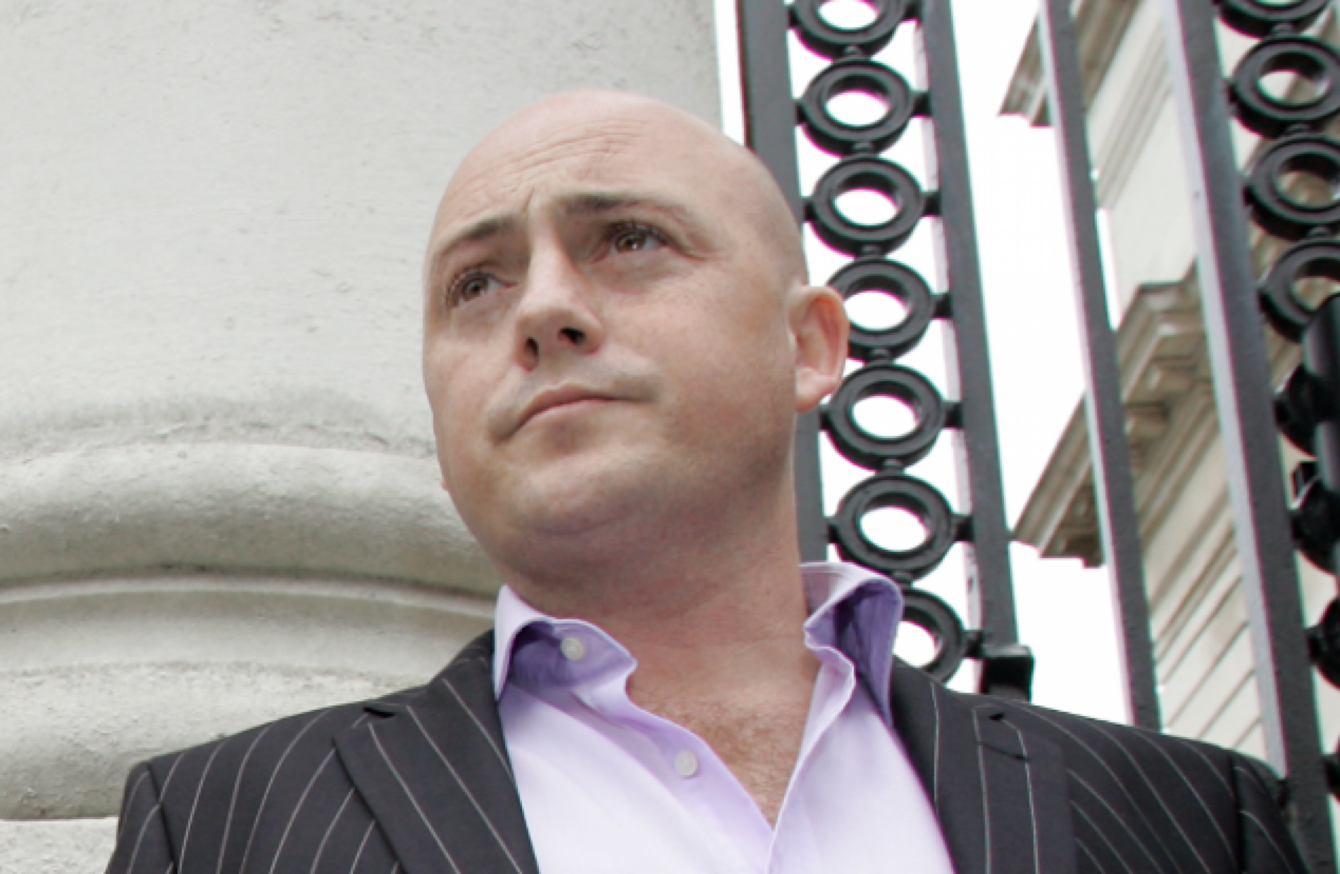 David Mahon in 2008.
Image: Photocall Ireland
David Mahon in 2008.
Image: Photocall Ireland
THE GIRLFRIEND OF Dean Fitzpatrick has told a court that his stepfather threatened to stab her in the neck hours before he is alleged to have stabbed the 23-year-old to death.
Sarah O'Rourke was giving evidence to the Central Criminal Court this morning on the second day of the trial of 46-year-old David Mahon.
The Dubliner is charged with murdering Mr Fitzpatrick by 'gutting' him, after the deceased had interfered with his bicycle to annoy him.
The 23-year-old was stabbed in the abdomen on the landing outside Mr Mahon's apartment at Burnell Square, Northern Cross, on the Malahide Road in Dublin.
Mr Mahon has pleaded not guilty to murdering the father-of-one on 26 May, 2013.
Ms O'Rourke testified that she was at home with her children in Lusk on 25 May. Mr Fitzpatrick wasn't there as she had asked him to leave their home days earlier, having learnt that he was selling tablets.
She said that she received a phone call from Mr Mahon, whom she had met two or three times.
"He sounded aggressive, angry over something. He asked me to put Dean on the phone," she said.
Text
She said that she explained that Mr Fitzpatrick wasn't there, but that she would text him to tell him to ring Mr Mahon.
"But that wasn't enough for him. He wanted me to ring him," she continued.
He told me to get up off my fat arse and go to the shop and buy credit and ring Dean or he was going to drive out to Lusk and stick a knife into my head or neck.
She said that she hung up the phone, rang her sister and sent a message to Mr Fitzpatrick to tell them what had happened.
"I was frightened," she said.
The court has already heard that Mr Fitzpatrick was the older brother of Amy Fitzpatrick, who went missing in Spain in 2008 and has never been found.
The trial continues this afternoon.
Comments have been closed as the case is ongoing.