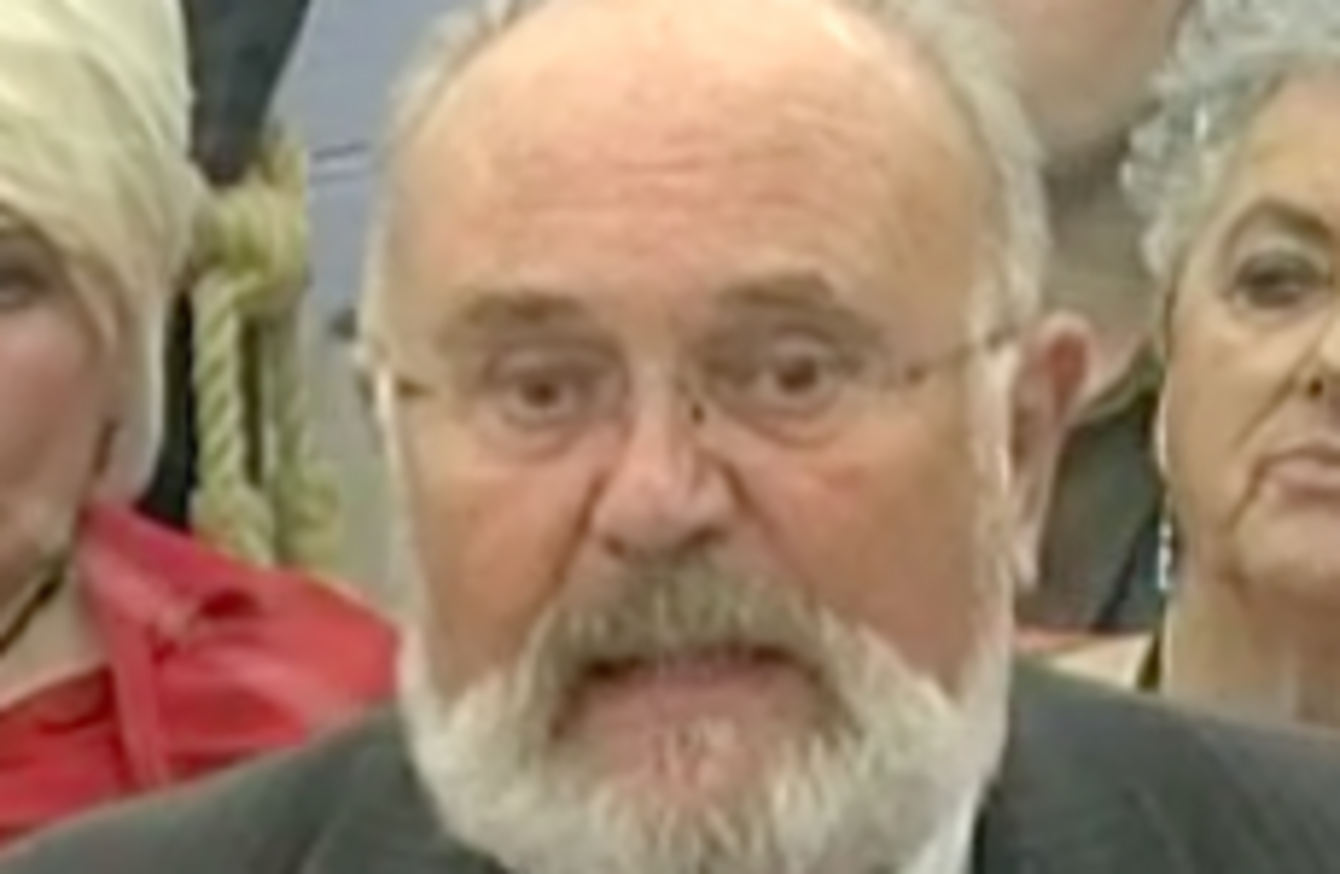 David Norris speaking in the Seanad this evening
Image: Oireachtas TV
David Norris speaking in the Seanad this evening
Image: Oireachtas TV
DAVID NORRIS HAS said gay cousins should be allowed to marry each other if that is what they wish to do.
The independent senator was speaking as the Seanad debated the Marriage Equality Bill, which gives effect to May's historic referendum result.
Speaking in the upper house this evening, Norris said the regulations covering cousins marrying each other were introduced to protect the genetic pool.
He said this "will remain relatively untroubled by same-sex marriage" and added:
It wouldn't take a feather out of me if two cousin married each other, what's the problem with that. Really?
Acknowledging he was not politically correct, Norris also said it doesn't bother him if cousins want to get married.
The veteran politician and gay rights campaigner said he was sure he would be "pilloried" by the "grotesque Irish media" for his remarks.
Hailing the campaign for a Yes vote, Norris said the broader campaign for gay rights in Ireland was "a struggle of over 40 years".
When I started off it was a world of hatred, contempt and silence. Gay people were regarded as sources of sin, crime and disease… Everything was clouded completely with silence.
He thanked the people of Ireland for having voted the referendum through last May in "overwhelming numbers" saying the gay community could not have done this "on their own".
"I was extraordinarily moved by the many, many young people, both gay and straight, who came home from abroad to vote.
He also expressed gratitude towards the Taoiseach Enda Kenny, whom he described as "a conservative man from a rural constituency, who changed his mind and was convinced by the arguments".
Of the No campaign, Norris said "they were perfectly awful".
The bill has already passed the Dáil and this evening passed second stage in the Seanad. There will be further debate at committee stage on Thursday before the bill goes to President Michael D Higgins to be signed into law.