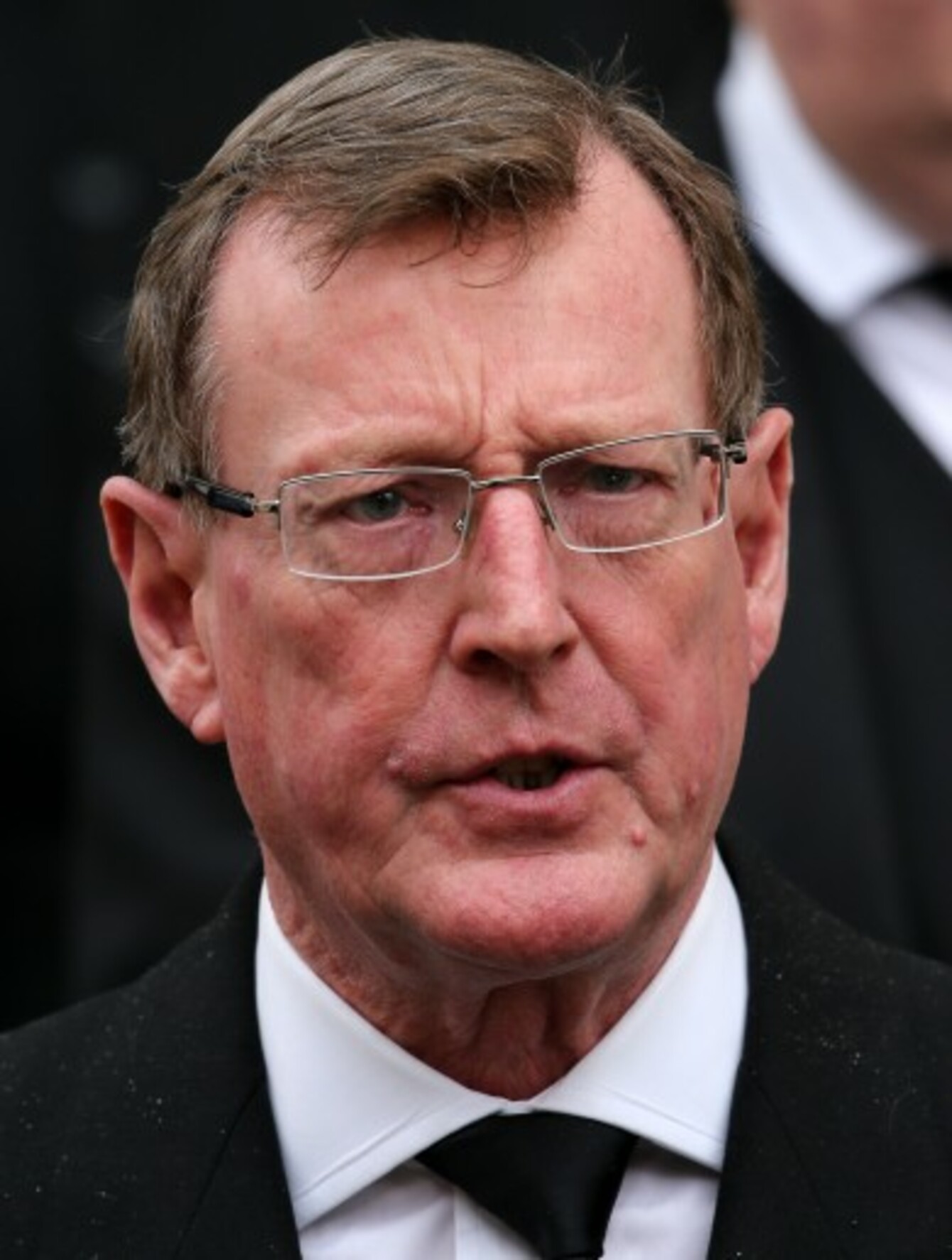 David Trimble at the funeral of Margaret Thatcher in 2013.
Image: Chris Jackson/PA
David Trimble at the funeral of Margaret Thatcher in 2013.
Image: Chris Jackson/PA
FORMER UUP LEADER David Trimble has claimed Sinn Féin is cynically exploiting Brexit in an attempt to grow their nationalist support.
Speaking on RTÉ's Today with Seán O'Rourke, the former Northern Ireland First Minister claimed that Sinn Féin is refusing to re-enter power-sharing in Northern Ireland as a way of staying out of negotiations.
"The biggest problem is caused by Sinn Féin's refusal to join the executive, that is the problem," he said.
"They give various reasons why they do it but the real underlying reason is they want to exploit Brexit to generate another nationalist surge on the back of that and it'd be difficult for them to do that if they go back into the administration."
Because if they go into the administration then they'll be pulled into the Brexit negotiations and they'd prefer to be outside and attacking it from that point of view. It's a very cynical approach for what they think is in their political interest.
Northern Ireland's institutions have been down since January after Sinn Féin pulled out of the power-sharing government with the DUP over what the party said was Arlene Foster's handling of the RHI 'cash-for-ash' scandal.
Following subsequent elections in which the DUP won just one more seat than Sinn Féin, no agreement has been reached to form another government.
The Irish and British governments are both facilitators of talks between the parties and there have been concerns, particularly from nationalists, that the impending deal between Theresa May's Conservatives and the DUP could affect the British government's impartiality.
Asked about this, Trimble said people who were concerned need to "calm down".
"Calm down, there isn't a problem. The government has always had policies, and that has not prevented the governments from treating parties equally, which any sensible government would do," he said.
Source: RTÉ Radio 1/SoundCloud
Speaking on the same programme and reacting to Trimble's charges, Sinn Féin MLA Gerry Kelly said his party's stance on Brexit is that Northern Ireland should have a special designated status in negotiations, something the DUP disagrees with.
He also noted that his party is in Stormont today to resume talks on establishing the executive once more.
"With all respect it comes from David Trimble, the fact is we have put our position forward in terms of Brexit," Kelly said.
It is for a special designated status. We have argued that in the Dáil as well and other parties in the Dáil support that. We want the institutions up and running, I am phoning your from Stormont at this very moment, we're going to meet Charlie Flanagan later on today and we hope to be able to move this forward.