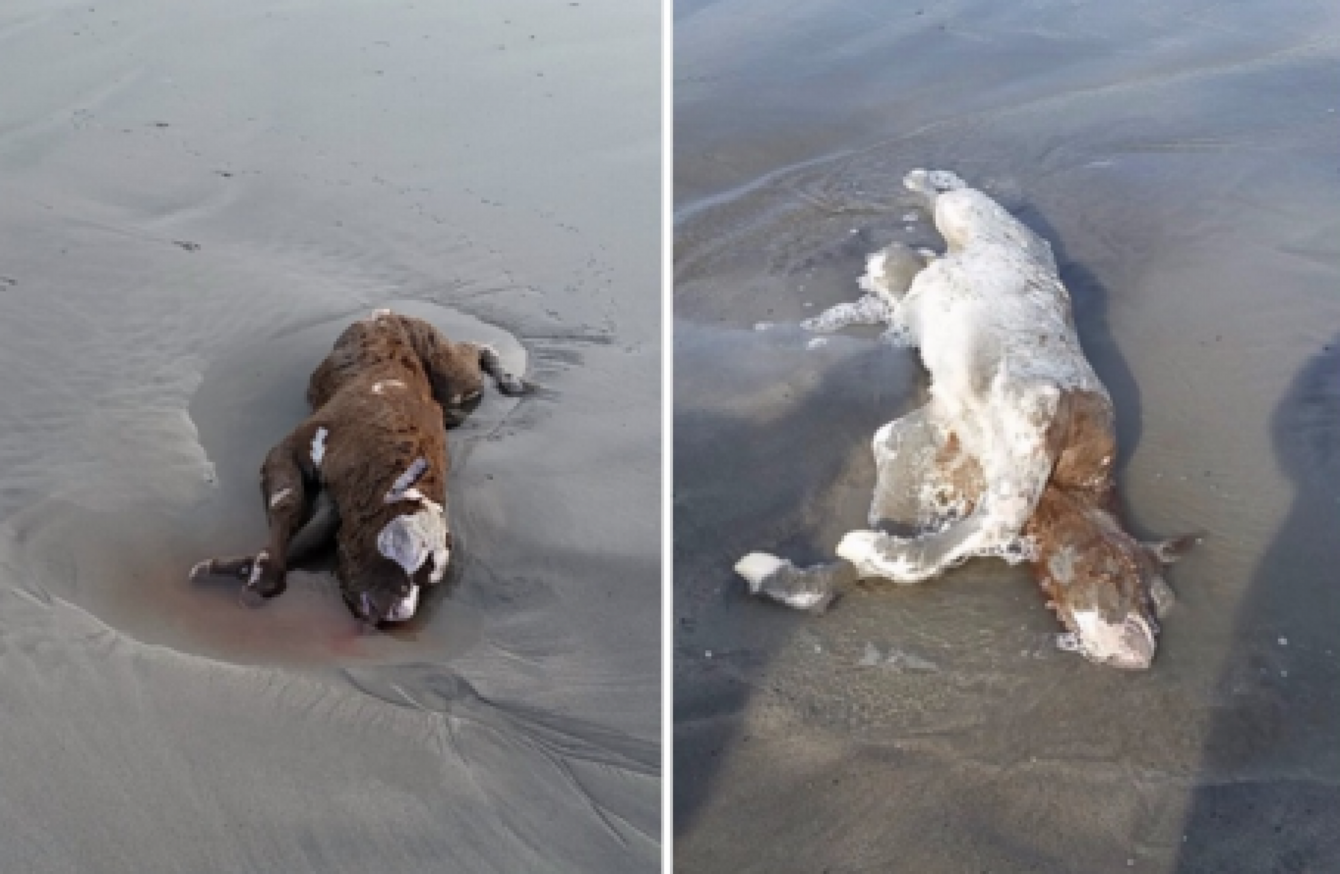 Image: Aran
Image: Aran
Updated 6.50pm
AUTHORITIES IN CLARE have been urged to investigate the discovery of two animal carcasses on a beach in the tourist village of Doonbeg.
The dead calves were found on Whitestrand beach yesterday by a passerby.
The Animals Rights Action Network (Aran) said the animals appear to have been dumped on the shore.
The group believes the find may be connected to the dumping of at least 16 horses, cows and calves at the base of nearby Baltard Cliffs in Doonbeg back in April 2014.
Those animals were thought to have been thrown over 100 metres from the top of the clifftop.
Missing animal
John Carmody of Aran said: "We urge the gardaí to find those responsible and to come down on them like a ton of bricks.
We would like that after authority investigations the bodies of these gentle, unfortunate animals can be carefully buried and given some final peace.
He said the group fears other animal carcasses could wash up in the same location over the coming days.
Clare County Council said it was investigating the case to determine the origin of the animals and circumstances under which they died.
Officials sent to the beach today discovered one of the dead calves and are now searching for the second, the council said.
The council is currently arranging for the first animal to be safely disposed of.
Gardaí said they had not yet received any reports of the incident.