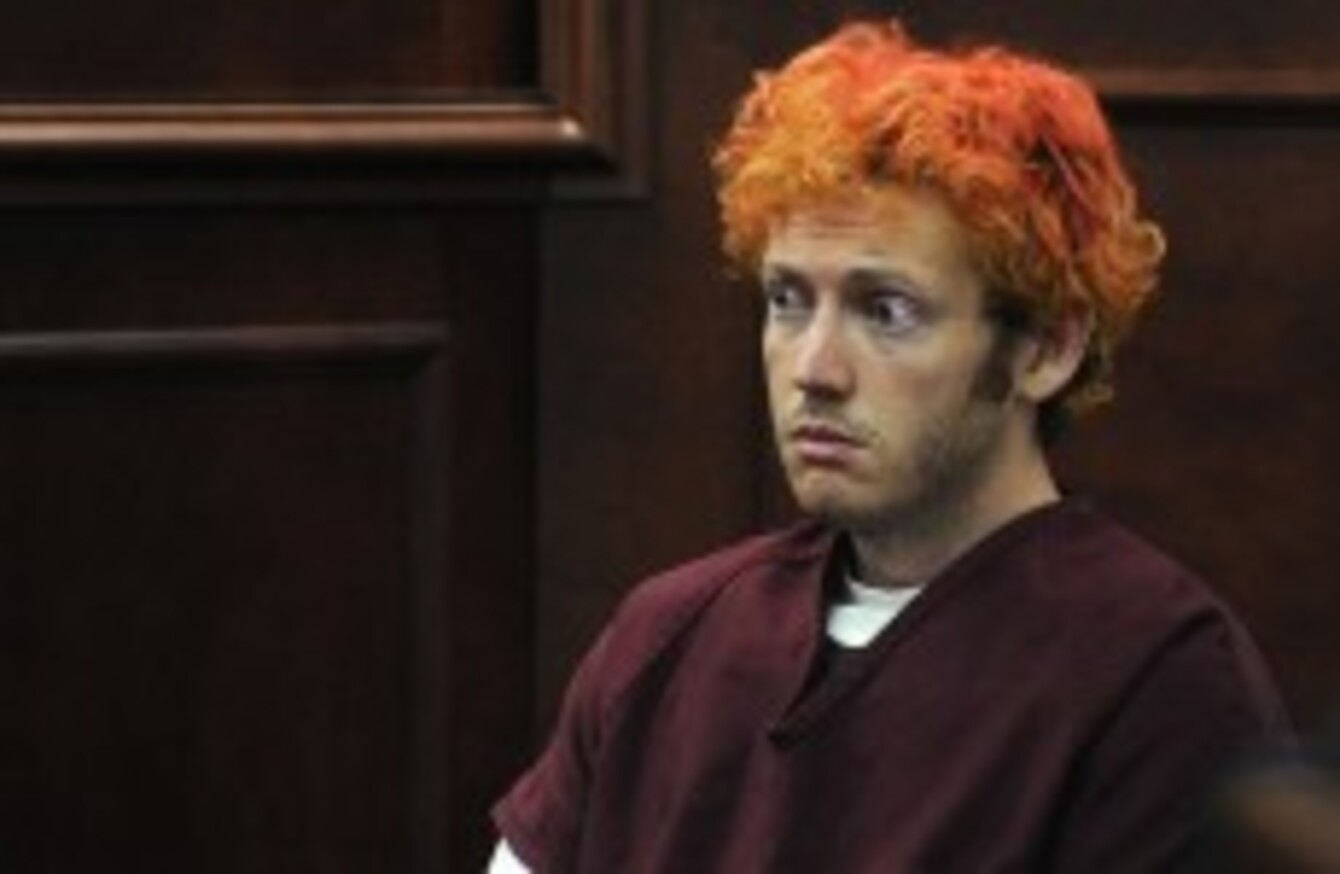 James Holmes appears before a court for the first time in July 2012
Image: AP Photo/Denver Post, RJ Sangosti, Pool, File
James Holmes appears before a court for the first time in July 2012
Image: AP Photo/Denver Post, RJ Sangosti, Pool, File
PROSECUTORS IN THE US state of Colorado have said today they will seek the death penalty against the man accused of killing 12 people in a crowded cinema in July last year.
District Attorney George Brauchler had promised to consult victims' families before deciding whether to press for a death sentence against James Holmes, accused of the massacre in Aurora, outside Denver.
He said today his office had heard from 800 survivors, victims and family victims, and that he had personally talked to more than 60 of them.
"In all the information that is available to me, it is my intention that for James Eagan Holmes in this case, justice is death," he told the court in Centennial, where the 25-year-old Holmes is expected to go on trial in August.
Holmes is accused over the 20 July massacre at a midnight screening of the Batman film "The Dark Knight Rises" in Aurora, Colorado, which revived America's long-running debate about gun control.
Witnesses said Holmes threw smoke bomb-type devices before opening fire randomly with weapons, including an AR-15 military-style rifle, a 12-gauge shotgun and a .40-calibre pistol.
Last week defence lawyers filed an unexpected motion offering that Holmes would plead guilty in return for the prosecution not pressing for the death penalty, but agreeing to a sentence of life in prison without parole.
Prosecutors shot back within 24 hours, accusing the defense of trying to negotiate a plea deal in public, in violation of a gag order on the horrific case.
Colorado currently has three convicted prisoners on death row, but has not executed anyone since 1979.
The judge entered a plea of not guilty on behalf of Holmes last month, and set 5 August as the date for him to stand trial. At that time, his lawyers said they were not yet ready to enter a plea.
When Holmes first appeared in court last year, he had bright orange hair and looked befuddled. He has since let his hair color grow out, and sported curly brown hair and a beard last month.
Holmes's arraignment was initially scheduled for January, but the judge agreed to a delay, triggering anger from some of the victims' relatives.
During three days of pre-trial hearings in January, prosecutors called witnesses who gave chilling accounts of the slaughter, and played 911 emergency calls in which the chaos and loud booms of gunshots could be clearly heard.
They presented evidence that Holmes had planned the attack well in advance.
Court pleadings last month indicated that Holmes was hospitalised in mid-November under a psychiatric watch by Arapahoe County Sheriff's deputies who were concerned he could hurt himself.
At least part of his several-day hospital stay was spent in restraints, defence attorneys told the court.