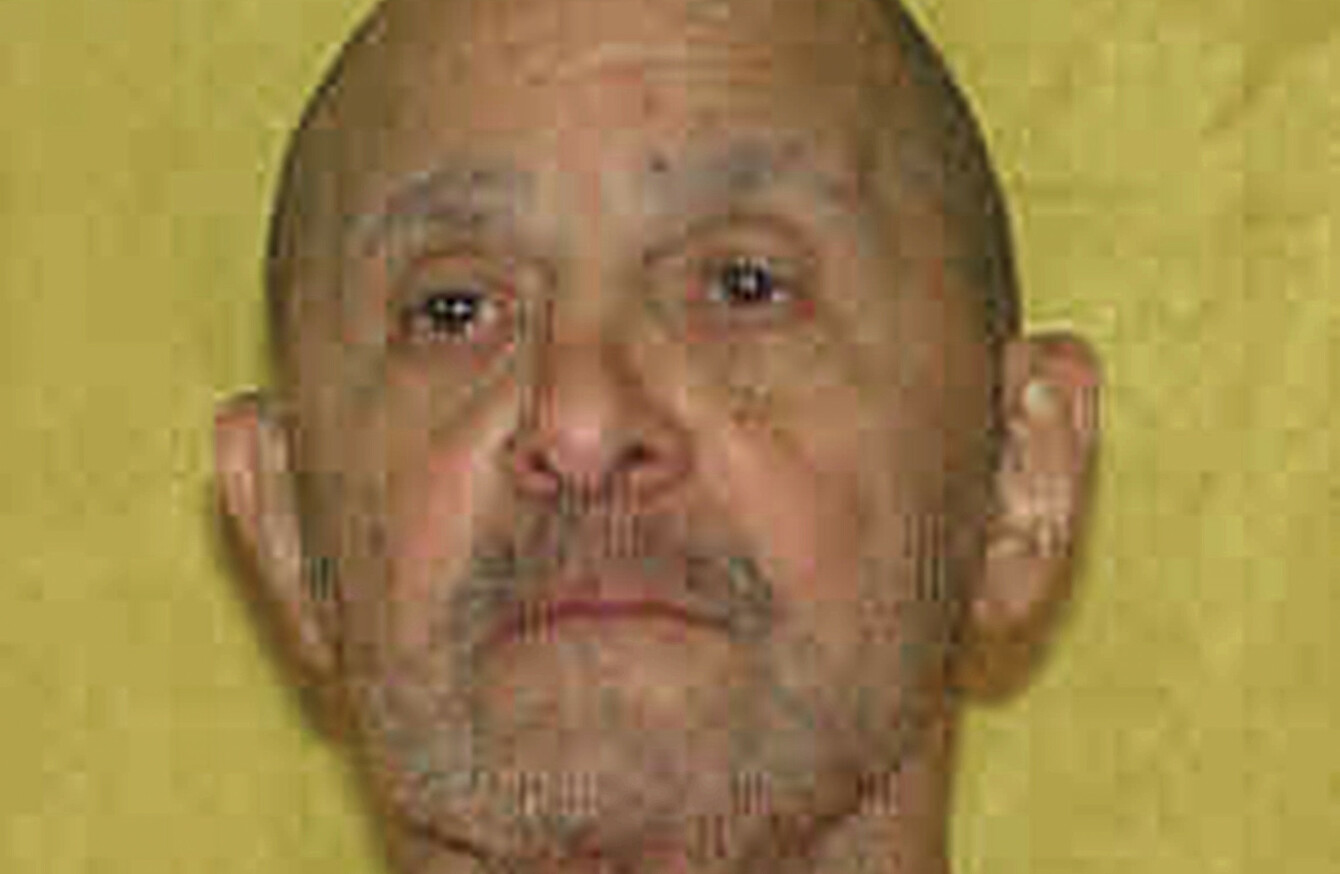 Alva Campbell
Image: Ohio Department of Rehabilitation and Correction via AP
Alva Campbell
Image: Ohio Department of Rehabilitation and Correction via AP
THE US STATE of Ohio will provide a condemned man with a special pillow to help him breathe during his execution today.
Officials will place the wedge-shaped pillow on the bed where Alva Campbell (69) is to be strapped down and put to death, Ohio penitentiary service spokeswoman Jo Ellen Smith said.
Campbell was sentenced to death for gunning down a teenager he held hostage two decades ago.
Efforts by Campbell's lawyers to halt his execution for health reasons have so far failed.
Campbell has "severe chronic obstructive pulmonary disorder" and needs four daily breathing treatments, his lawyers say, adding that he relies on a colostomy bag, cannot move without a walker and may have lung cancer.
But Ohio authorities don't see these conditions as obstacles to his execution by lethal injection.
"Mr Campbell's medical condition and history are being assessed and considered in order to identify any necessary accommodations or contingencies for his execution," Smith told AFP.
Activists opposed to capital punishment denounced what they call a "barbaric" act and urged Governor John Kasich, a Republican, to spare Campbell's life.
"Be a true moral leader for Ohio," urged Helen Prejean, a Catholic nun whose work fighting the death penalty was immortalised in the Oscar-winning film Dead Man Walking.
"Don't kill a man suffering from terminal cancer. Alva Campbell can't breathe or walk without assistance. Stop the execution now," she tweeted.
Raised by alcoholic and violent parents, Campbell served 20 years in prison for an earlier murder.
After being released on parole, he was arrested again in 1997 for a robbery and placed back behind bars, where he faked paralysis, which allowed him to appear in court in a wheelchair.
He then grabbed a sheriff's officer's gun and fled by holding up a car driven by Charles Dials (18). Campbell took Dials hostage and shot him dead.