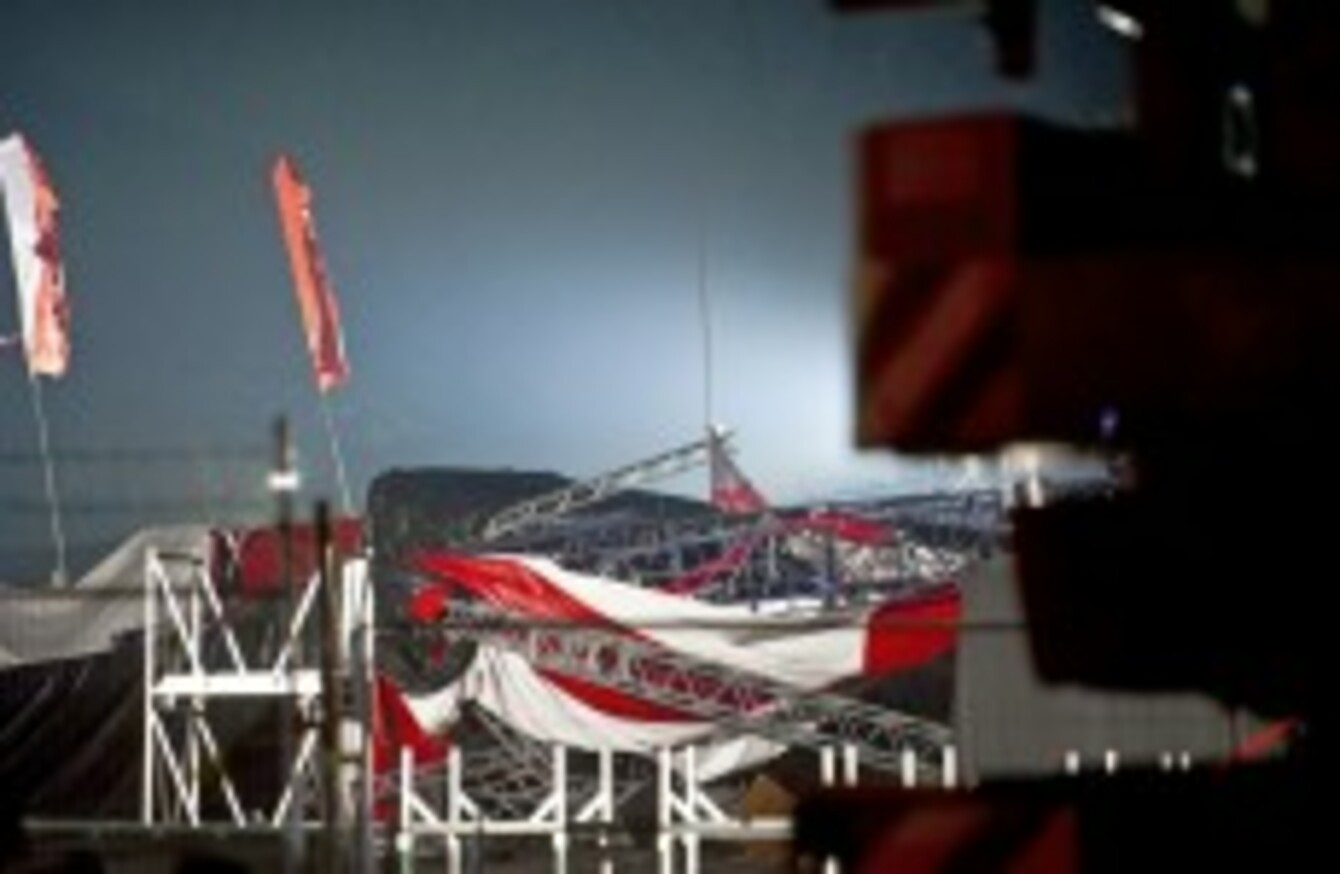 The aftermath of the disaster in Belgium
Image: NICOLAS LAMBERT/Belga/Press Association Images
The aftermath of the disaster in Belgium
Image: NICOLAS LAMBERT/Belga/Press Association Images
FIVE PEOPLE HAVE now been confirmed killed after a stage collapsed during a storm at a music festival in Belgium.
Dozens of people were also injured when giant screens and trees toppled around festivalgoers at the Pukkelpop event, one of Europe's largest music festivals. The death toll was earlier reported as three, but officials today confirmed that five people have now died, CNN reports.
Organisers have now cancelled the rest of the event, which was due to be headlined by Eminem and the Foo Fighters, and are providing buses and trains to help the 60,000 revellers get home. A statement on the festival website said: "Pukkelpop is in deep mourning. We truly sympathise with the families and friends of the victims. Words are not enough."
The BBC reports that festivalgoer Catherine Blaise described the storm, saying: "The sky suddenly turned pitch black and we took shelter waiting for the rain.
Then suddenly, there was a downpour. The wind blew violently. There were hailstones bigger than a centimetre falling… Trees toppled over. It was unbelievable, the end of the world.
One marquee stage was reported to have collapsed entirely, trapping those inside. Laura Elegeert, 17, said: "It was utter confusion, mass panic. People were trying to get out of this tent that collapsed by using their pocket knives and cutting holes in the fabric."
Video apparently taken at the site shows screens swaying violently in the wind:

And this BBC report captures some images of the aftermath of the disaster: