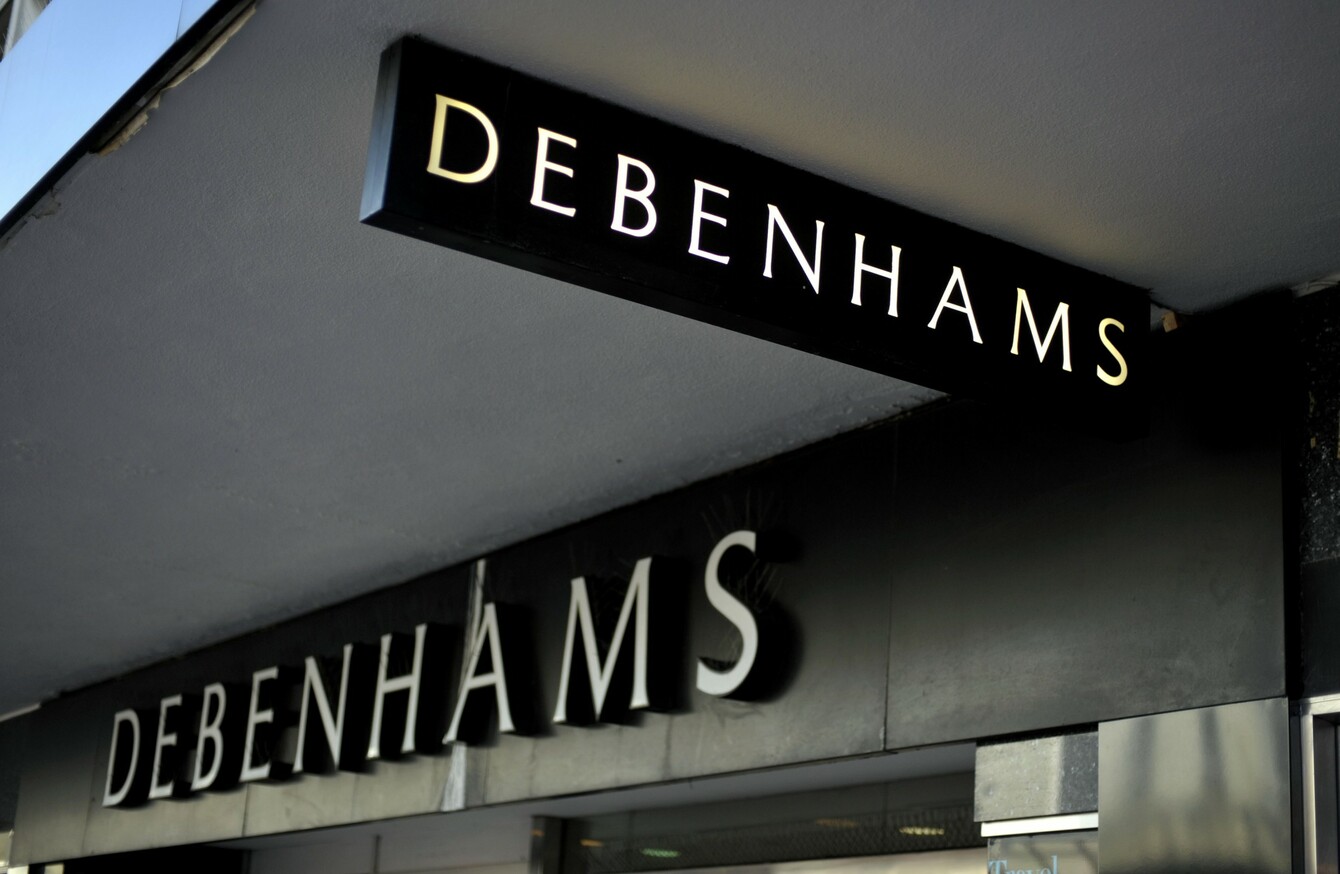 Image: Press Association Images
Image: Press Association Images
DEBENHAMS IRELAND, WHICH employs 1,400 people, has formally applied for examinership.
The company has 11 stores in Ireland, including a flagship store on Dublin's Henry Street, but has made losses year-on-year.
Those losses reached €6.7 million last year and the company says its operating costs are "disproportionately high".
The High Court this afternoon approved the application and appointed Kieran Wallace of KPMG as interim examiner to the business. The business is now under the protection of the court.
In a statement, the company said the examinership will last up to 100 days.
It says they would also "envisage that all 11 stores and online would continue to trade as normal". All prepaid goods and services, together with gift vouchers and credit notes, will be honoured.
John Bebbington, Director of Debenhams Retail (Ireland) Ltd, says the move is an attempt to secure the long-term future of the company.
"The directors of Debenhams Retail (Ireland) Ltd will work hard to secure the long term future of the business in Ireland, enabling us to continue to serve our customers well, to provide sustainable jobs for our colleagues and to support the Irish economy.
"A key element of the examinership would be to protect as many jobs as possible. We believe this will be in the best long term interests of all our stakeholders. During the examinership process it will be business as usual for all of our stores and online trading."