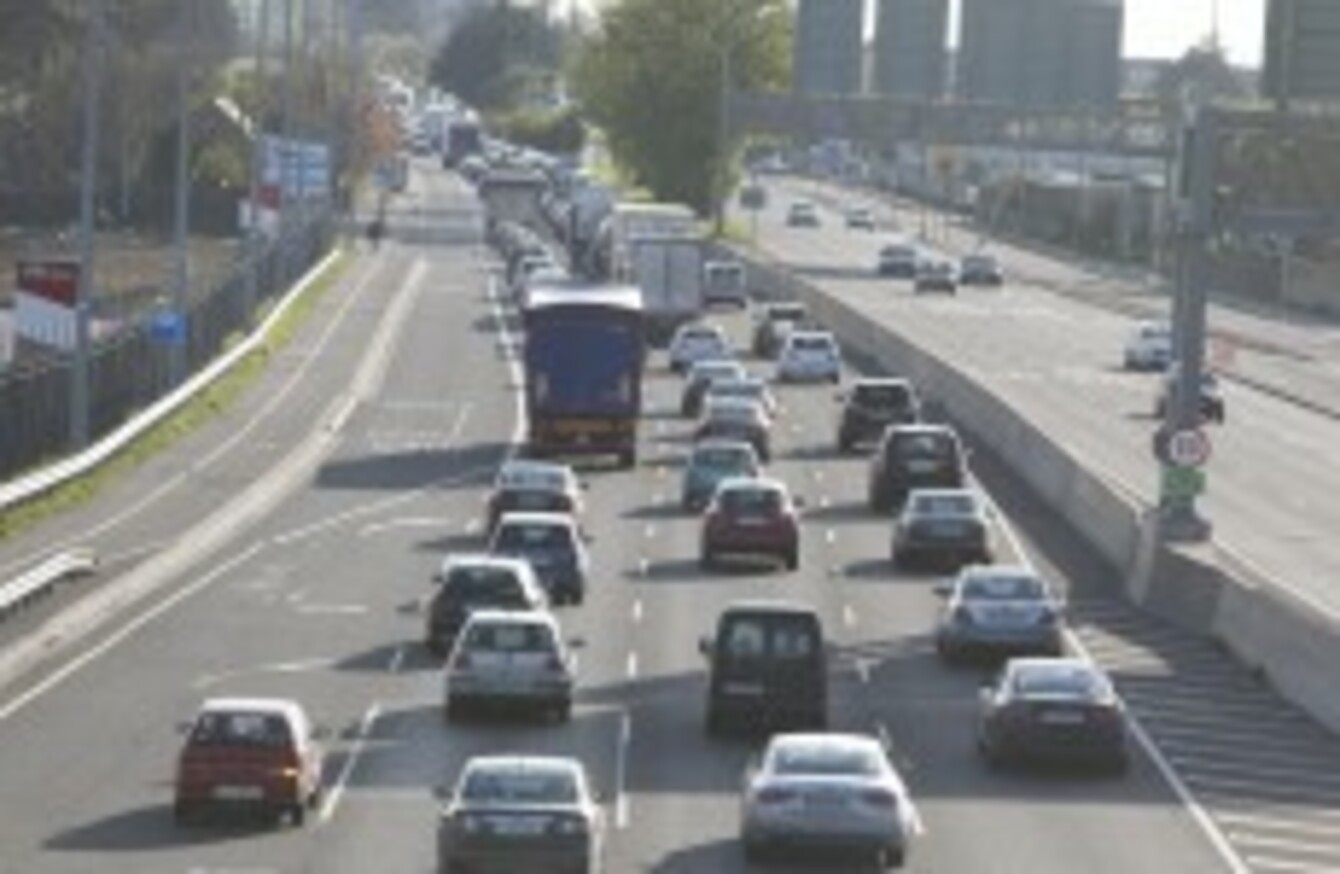 Image: Eamonn Farrell/Photocall Ireland
Image: Eamonn Farrell/Photocall Ireland
THE UK DEBT-COLLECTION company tasked with tracking down M50 toll evaders has been hired to chase motorists' unpaid bills north of the border.
The National Road Authority (NRA) today confirmed Euro Parking Collection (EPC) had been brought in to recover the estimated one quarter of the millions in unpaid tolls that drivers from Northern Ireland owed.
The London-based company, together with the NRA's "enforcement service provider", Co Kerry-based lawyers Pierse and Fitzgibbon, has been chasing down fines on behalf of the NRA in the Republic since 2008, when the eFlow barrier-free system was first introduced on the M50 motorway.
The move comes ahead of a scheduled crackdown on northern drivers who didn't pay the Dublin orbital toll.
Down with EPC?
EPC already handles debt collection for a string of councils in Ireland including Limerick City Council and Louth County Council.
In the past, the NRA had got details of drivers who didn't pay the toll direct from authorities in Northern Ireland, but operations for the north's road regulator were recently shifted to Swansea, in Wales.
The transfer led the Irish roads body to outsource all collections from the north to EPC.
The NRA previously revealed about 4% of trips through the M50 toll point went unpaid and in 2012 Pierse and Fitzgibbon had issued 15,000 legal demand letters and over 500 court summons per month in an attempt to recover the money.
Millions written off
Irish vehicles accounted for 57% of the unpaid trips in 2012, followed by 28% from Northern Ireland and 15% from other countries.
The government was forced to write off €3.3 million in unpaid tolls that year.
Toll charges on the radial motorway for vehicles not registered with the eFlow system start from €3.10, but those who fail to pay by 8pm the next day are slugged with a further €3 penalty.
If those amounts still aren't paid the fees ramp up quickly – an extra €41 after 14 days and a €102.50 slug on top of the other penalties if the fine is still outstanding after another 56 days.
READ: Varadkar: 'I've no plans to introduce new tolls while I'm transport minister'