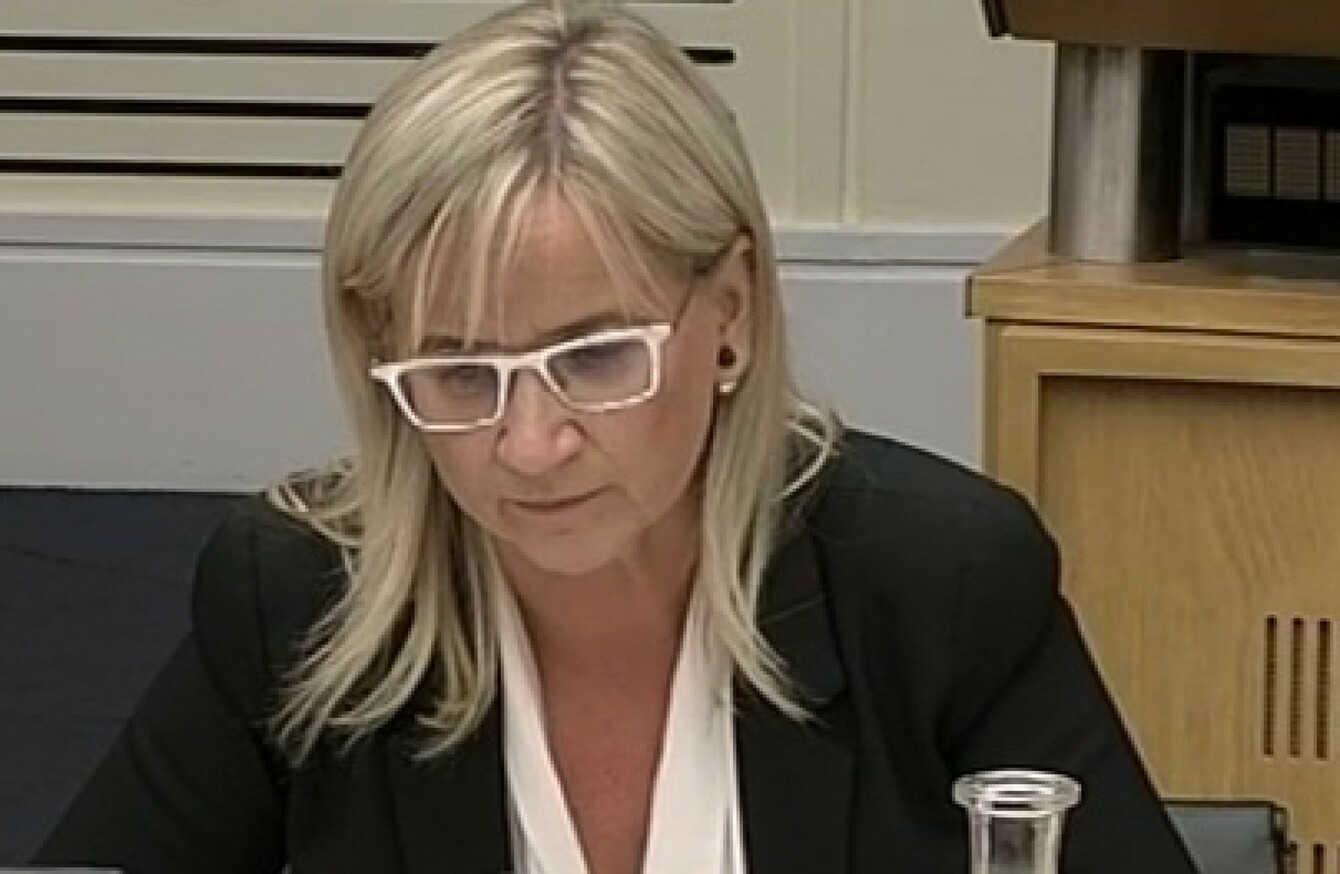 Director General of RTÉ Dee Forbes.
Director General of RTÉ Dee Forbes.
THE DIRECTOR GENERAL of RTÉ has said the TV licence fee should be increased to €175.
Speaking in front of the Oireachtas Committee on Communications, Climate Action
and Environment this evening, Dee Forbes said "uncertainty" around the TV licence fee – which is currently €160 – is making it impossible for the state broadcaster to plan ahead.
While she said 2016 was a successful year for RTÉ in terms of viewership, their annual report due to be published shortly, will show a deficit for last year.
She said Ireland is a nation of story-tellers, but said it is a real shame that the State broadcaster does not have sufficient funding to reflect that and compete with other countries.
"The reason we keep advocating for reform is because there has been no reform. The current uncertainty around the TV licence fee system both in its current performance and how and when it might be reformed are making it almost impossible for us at RTÉ and those reliant on us to plan for the next year ahead, let alone the next five years as is being expected by our regulator and our department," she said.
Why no increase?
She told the committee members the station is reliant on the TV licence fee for over 50% of its funding, but questioned why it had not increased when the cost of everything else had risen over the last decade.
"The cost of licence fee has not been increased in a decade and this is unlike virtually any other public or private utility. To keep pace with inflation, stamps have increased in price, newspapers have increased in price, pay TV subscriptions, health insurance, phone bills, hospital fees, electricity, broadband, bus fares. Almost everything you can think of; so why not the TV licence?" she asked.
Forbes said the licence fee of €160 was good value for money, with Irish households getting all of RTÉ services, TV, radio and online, for 44 cent per day.
"If the TV licence fee had kept in pace with inflation since it was last raised as it was supposed to do in line with legislation, the TV licence fee would be €175 per household per year or 47 cent per day. Just over a quarter of the cost of a national broadsheet newspaper per day," she said.
She explained that change alone would bring in an extra €15 million to RTÉ.
'Broken'
The director general said the TV licence fee system is "fundamentally broken" and is preventing the station for long-term planning.
She said failure to reform the system means that those that pay the fee are now subsidising those that don't.
"Sensible" and "achievable" reforms, which she said have been carried out in other jurisdictions, will ensure the survival of quality broadcasting.
This is not the first time Forbes has called for changes in the fee. In May she said it should be doubled.
However, last year, Communications Minister Denis Naughten confirmed to TheJournal.ie that there will be no increase to the TV licence fee at this time.
#Open journalism No news is bad news Support The Journal

Your contributions will help us continue to deliver the stories that are important to you

Support us now
The licence fee has not increased since 2008.
However, Naughten does have plans to tackle the high number of people who are evading the fee, an issue which Forbes raised in committee this evening.
Evasion 
While the rate has fallen from 15.3% at the end of 2013 to the current rate of 13.75%, it is still very high, according to the minister.
In May, government approved a raft of new measures designed to bring in more revenue to finance national and local media organisations.
It's believed the department is anxious to introduce the new system of TV licence 'enforcers' as a similar programme in the UK resulted in a reduction in TV licence fee evasion.
Naughten has said the level of payment evasion has reached "unacceptable levels".