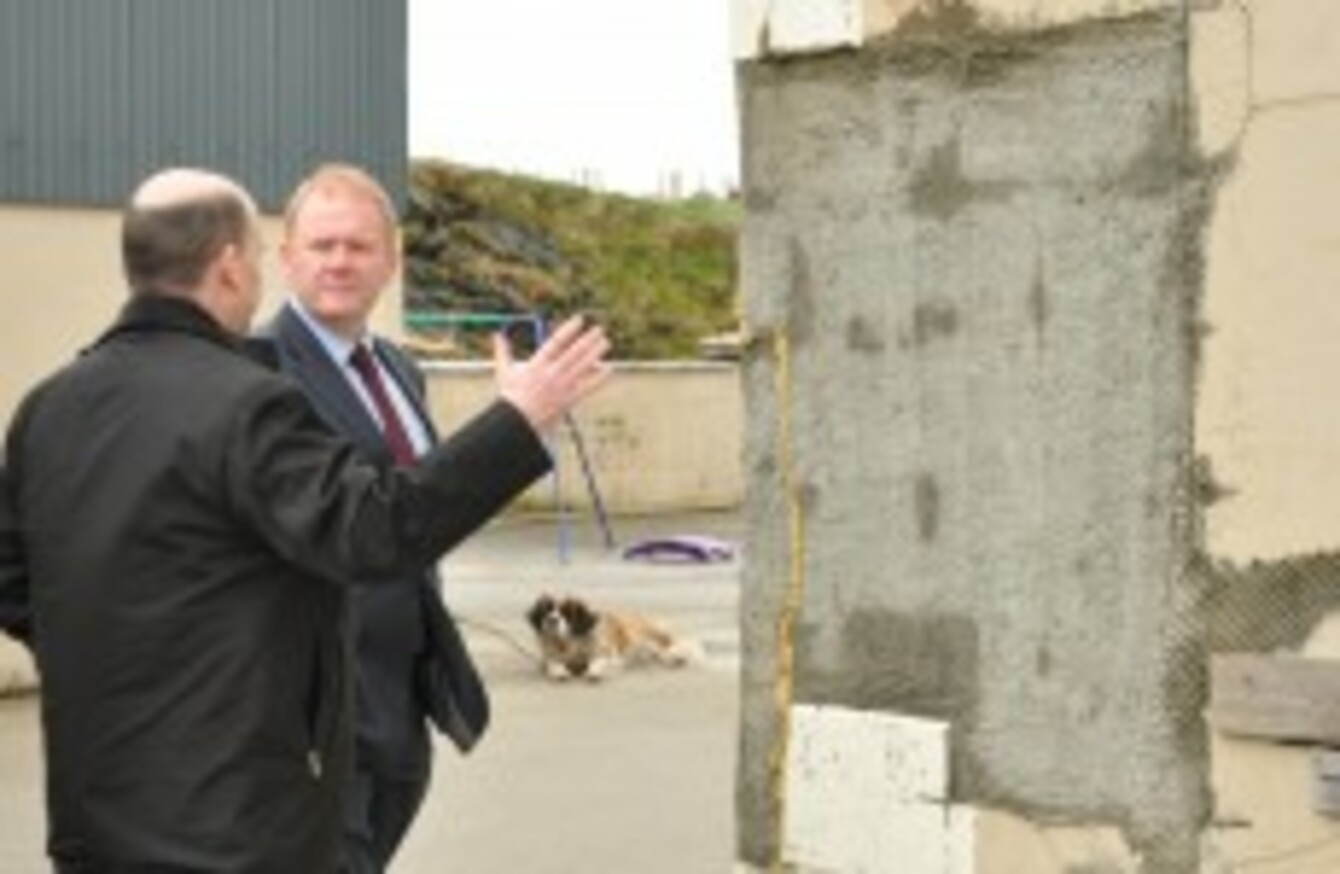 Image: Christina Galbraith
Image: Christina Galbraith
HOUSING MINISTER PAUDIE Coffey TD has met with locals in Inishowen, Co Donegal whose houses are "crumbling around them".
The Mica Action Group has been campaigning on the issue and says defective blocks are present in the houses of the homeowners.
The group says that the minister's visit follows a public meeting in November that was attended by "upwards of 350 people attended, many of whom are affected by this issue".
"The group welcomes the minister's initiative in making time to come to Inishowen," committee member Ann Owens said yesterday. "He saw first-hand some of the homes which have suffered serious degradation and spoke to the families involved."
The group are seeking a redress scheme for people whose houses have been built with defective blocks. They are also pushing for an independent panel to be set up to examine the scale of the problem across the county.
"Some of the affected homeowners have shared detailed technical reports with the Department of Environment, outlining robust testing that has been undertaken on their properties to verify the cause of the significant cracking to homes," Owens said following yesterday's meeting.
She added that they have been promised support from the department but accept that the issue "will not be resolved overnight".