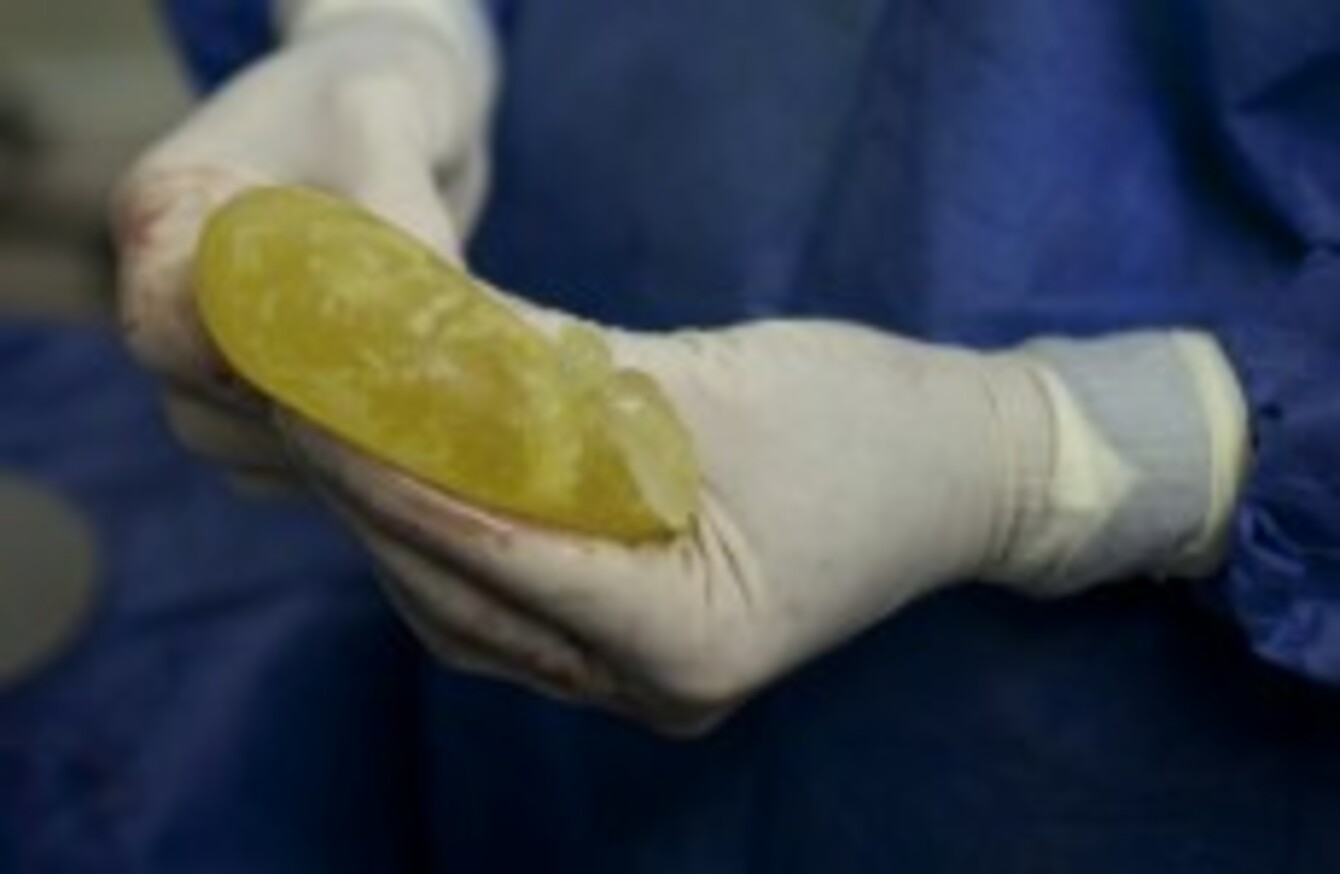 Image: Ariana Cubillos/AP/Press Association Images
Image: Ariana Cubillos/AP/Press Association Images
THE IRISH MEDICINES Board has revealed that a number of women who underwent breast augmentation surgery prior to 2001 could also have received defective breast implants.
Previous information from France had indicated that only women who received the Poly Implant Prothese (PIP) breast implants between 2001 and 2010 were affected by the recent scare.
PIP breast implants were pulled from the market due to fears they could split or rupture because industrial-grade silicon was used instead of medical-grade silicon.
The IMB said today that the French Regulatory Authority has made them aware of a possibility that implants manufactured by the now-defunct company before 2001 may also have contained unapproved, non-medical grade silicone.
The regulatory board in Ireland has asked cosmetic surgery clinics to identify and contact any women who may have been implanted with PIP silicone gel before 1 January 2001.
Although the number of Irish women affected is unknown at this time, current information suggests a small number of patients could be affected.
In order to identify each patient, the IMB compliance staff is currently conducting a detailed examination of the records of the UK distributor of the implants.
The IMB continues to advise any women with these implants who have any concerns about their breasts or implants to seek clinical advice from their implanting surgeon or their GP.
Concerns have also been raised over a possible link between the implants and cancer, but health authorities in France, the UK and Ireland have said there is no basis for such fears.