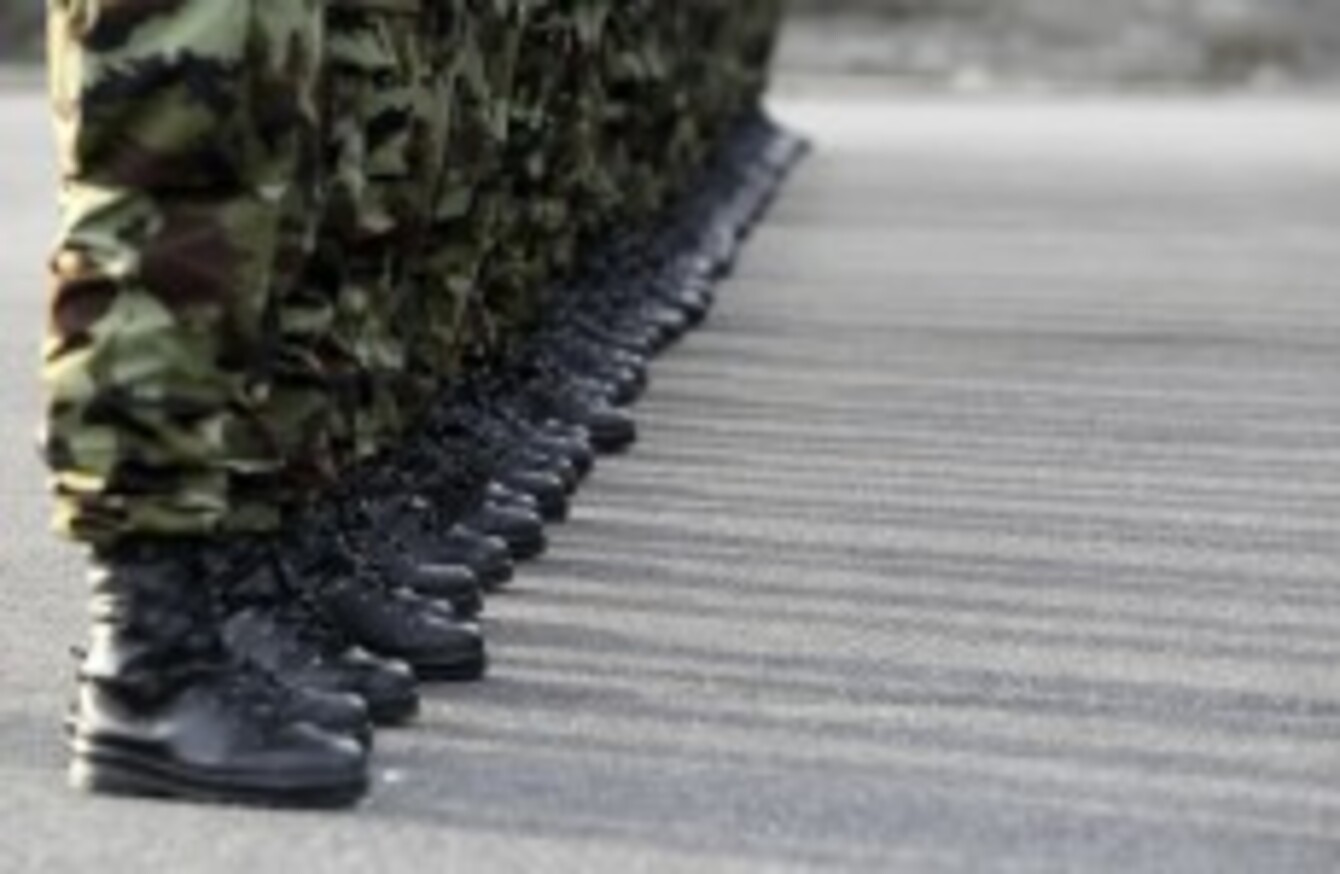 Image: Sam Boal/Photocall Ireland
Image: Sam Boal/Photocall Ireland
Updated 13.30
THE DEFENCE FORCES has confirmed that military police are investigating an incident that reportedly saw a soldier given electric shocks.
A spokesperson for the forces said that a current member had made a complaint around an alleged assault at The Curragh camp.
"The Defence Forces confirms that the Military Police are investigating an alleged assault following a complaint made by a serving member."
Today's Examiner quotes the soldier who made the complaint, describing how barbed wire was tied around his feet in what he called "a bad prank gone wrong".
They took off my shoes and socks and put barbed wire around my two big toes. They then hooked that up to a field telephone which [when wound up] gave me the electric shocks.They shocked me three or four times. One individual then took the barbed wire off my two toes and put it to my chest and I got shocked again.They all thought it was a bit of a laugh.
The incident was recorded on a phone, it is reported.
The alleged victim has since returned to work.
Defence Minister Simon Coveney said that is "very unhappy" about the allegations.
"I'm very unhappy about it and we have a full investigation under way, a military police investigation."
He said it will be a "full and thorough investigation" and will result in "pretty severe consequences", but he doesn't want to say more until it has concluded.
Additional reporting by Orla Ryan.