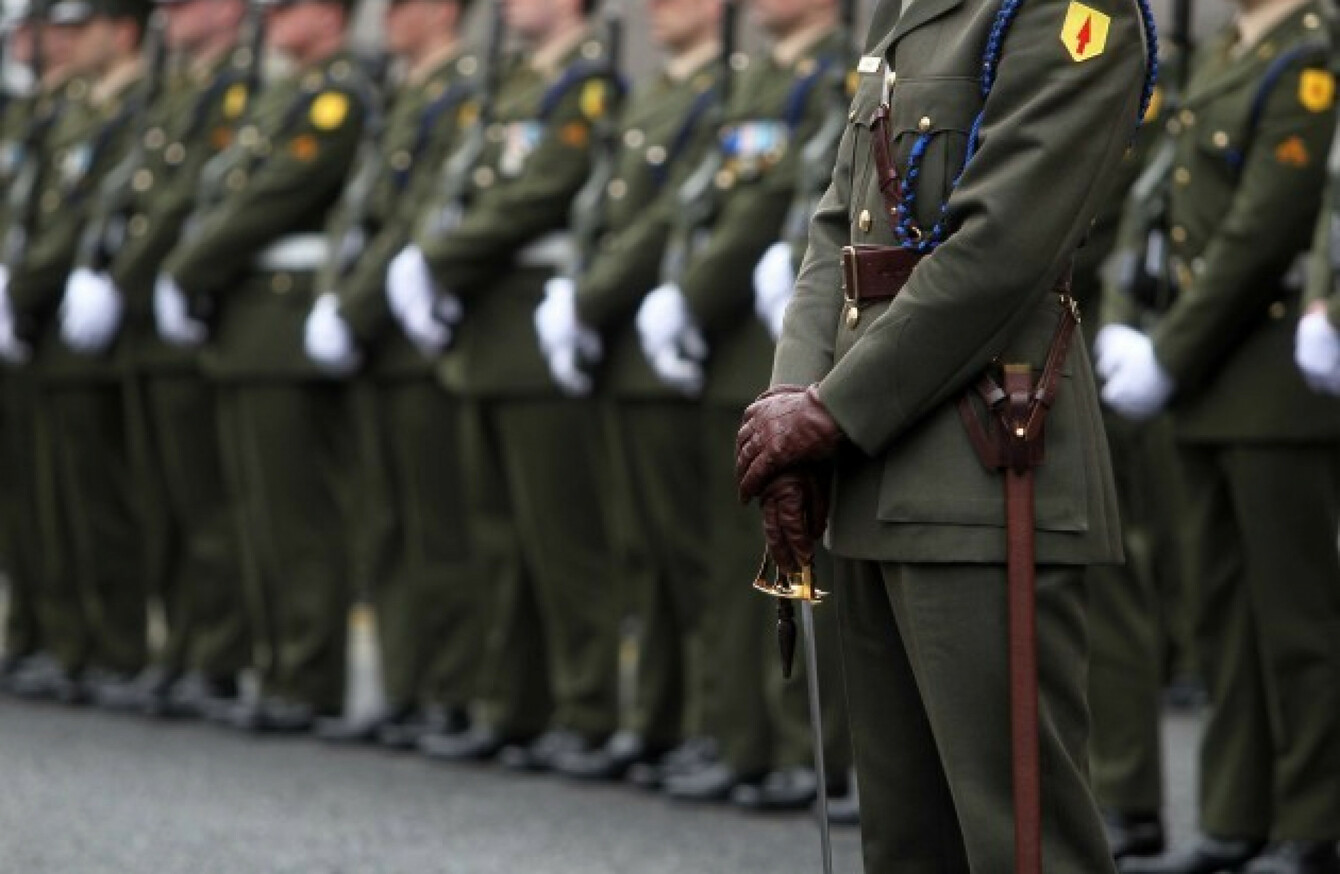 Image: Sam Boal/RollingNews.ie
Image: Sam Boal/RollingNews.ie
WIVES AND PARTNERS of Defence Forces members will hold a march and 24 hour vigil today outside Leinster House in protest at pay and conditions for serving members.
The organisation – WPDF – which was set up in November last year argues that Defence Forces members are among the lowest paid public servants in the country.
At present, the group states that many Defence Forces members are effectively working for less than the minimum wage, and have no method of recourse via traditional industrial relations channels in Ireland.
Speaking to TheJournal.ie, one of the founders of the group Shelley Cotter said that Defence Forces members weren't being treated fairly by government.
"We've got men and women who are the lowest paid public sector workers who were subjected to the exact same cuts at the exact same rate as all other public sector workers during the recession," she said.
But it decimated an already screamingly low wage and they're being restored in dribs and drabs.
Cotter said that the effect this is having on force members and their families is huge.
"Families are living in poverty," she said.
"We have men and women serving in the Defence Forces whose families are the working poor.
They're serving their country, they're wearing their uniform with their flag on their shoulder and in essence are working poor.
Cotter said that some members were drawing income supplement while working and that this was "indicative of how the government are feeling about the Defence Forces".
No one should be in service to their country and qualify for social welfare payments – it should just never happen.
The protest will begin today at 2pm with a wreath laying ceremony in honour of Defence Forces members who have died. It will followed by a march.
A 24 hour vigil will take place into tomorrow morning in solidarity with Defence Forces members working 24 hour duties.