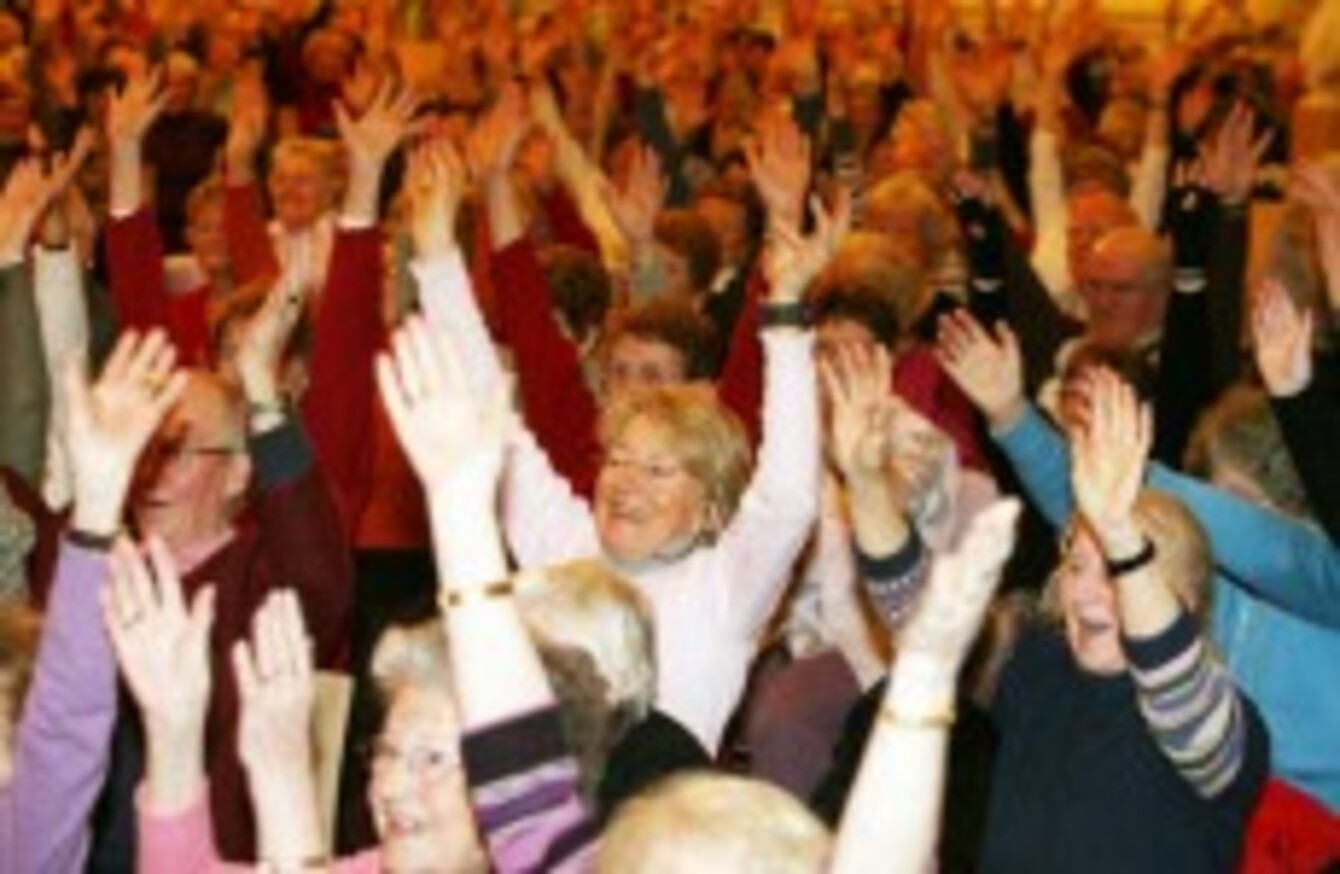 Who wants a pension?
Image: James Horan/Photocall Ireland
Who wants a pension?
Image: James Horan/Photocall Ireland
INDEPENDENT NEWS AND Media (INM) is considering winding up its defined pension scheme because it faces a €148m deficit which it may not be able to correct under new rules.
The newspaper group proposed reducing benefits over the next 15 years, when it expects to return the scheme to surplus.
However new rules issued by the Pension's Board mean that this timeframe will not be acceptable. Schemes will normally be allowed until 2023 to clear existing deficits.
INM is the latest Irish company to examine closing its pension scheme because of a rise in expenses. AIB announced today that it was closing its defined pension plan to  save more than €30m.
"The cost of providing pensions has increased greatly over the past 10 years," Jerry Moriarty,  Director of Policy at the Irish Association of Pension Funds, told TheJournal.ie.
According to the latest annual report from the Pension's Board, the number of companies providing schemes has fallen from 1,200 to just under 1,000. Seventy per cent of schemes don't have enough assets to cover their liabilities, he says.
The increase in life expectancy is one reason behind this but so too is the problem in investment markets.
Pension funds are invested in a range of assets, from bonds to equities (stockmarket). At present, over 50 per cent of pension fund investments are in equities.
READ MORE: EU Warns of rising financial pressure from ageing population >